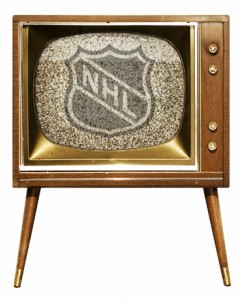 This week features a Friday with not much in the way of NHL action. Has that ever stopped us before? No, it hasn't. The dilemma is this. There are only three games on the docket Friday yet we will be undeterred. Our goal is to keep it simple. However, let's point you in the right direction.
===========================================
DraftKings Makes It Easy To Join
Come on ladies and gentlemen! You are sitting there behind your computer screen with a little time and money to burn. What do you do? Why not put your money into a place that let's you grow it a little so you can play more. Most daily sites will throw you a few carrots but DraftKings goes that extra mile with a special play of their own. For every dollar you put into the kitty (into your account), the site matches you dollar for dollar with a 100% deposit bonus. Find me a place that guarantees that!
Fifty dollars turns into one hundred and one hundred turns into two hundred. There is no limit but the point is crystal clear. Honestly, the goal is to help get you into daily fantasy hockey or at least give one a little taste. However, what if you were a little fearful of going too deep for your first foray?
===========================================
All It Takes Is Four Quarters?
That's right! Just one dollar is needed to get into a very easy DraftKings staple known as the  NHL Daily Dollar. This is one of my personal favorites for a reason. It is so easy to join and to be blunt, it is easy to win. All you do is set your lineup of nine players with a $50,000 salary cap and that is it. The next question is this. Is there a strategy? That answer is yes and gradually as the final weeks of the regular season wind up, we will reveal little tidbits and tips. If there is a way to help, our goal is to facilitate some money going in your pockets. What do we have this week as an aid? Let's find out!
===========================================
A few tips of the trade……
So goalies really are not as much of a key in daily fantasy as some would think. Let's be honest. Would you start Ilya Bryzgalov or any goalie on a light night that costs a lot of money? That answer is no! Do you want to know part of the reason why? Take a look at the method of scoring in daily leagues and from DraftKings.
POINT SCORING
Players will accumulate points as follows:

Goal = +3 PTS
Assist = +2 PTS
Shot on Goal = +0.3 PTS
Blocked Shot = +0.5 PTS
Penalty Minute = +0.1 PTS
Short Handed Point Bonus (Goal/Assist) = +1 PTS
Shootout Goal = +0.2 PTS
Hat Trick Bonus = +1.5 PTS

Goalies only will accumulate points as follows:

Win = +3 PTS
Save = +0.2 PTS
Goal Against = -1 PTS
Shutout Bonus = +2 PTS
==========================================
All of this points to why goaltending is just not worth quite as much as you would think. Your goalie can acquire enough points without winning while accumulating offensive talent that will garner you more points than spending $8000 or $9000 on an expensive goalie who could get shelled. When one of your players goes on an offensive outburst, that can get you more points than a goalie normally can. What if your goalie gets injured or pulled? Then you have little or nothing.
There are eight scoring positions and then the goalie. The law of averages and know daily fantasy statistics point out that generally eight is greater than one. Also, line combinations may be a key but that is for another week.
Good luck in your picks this weekend and if you have any daily fantasy questions, ask away @ChrisWasselTHW. I promise I will get to all your questions or you can also comment below at the bottom. Hopefully you can make the cash register ring!