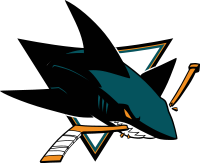 Having the first or second overall pick in the NHL draft for consecutive years has wrongly been called a draft strategy over the last few years. Teams talk about following the Pittsburgh model or the Chicago model in order to build a cup winning team. What people tend to forget is that for every Pittsburgh and Chicago (who both picked one and two in consecutive years) there are teams like the Islanders and the Oilers. Another model teams often strive for is the Detroit model. There is no denying what Ken Holland has built with the Red Wings is special, but not every team will find as much luck in the late rounds as they did in hockeytown. There has to be some middle ground between being extremely lucky and picking at the top of the draft.
The Sharks find themselves in an interesting position on Sunday afternoon with four picks in the first two rounds and eight in total. Here are some players that the Sharks should look at as mid-round picks.
Jordan Subban, D, Belleville.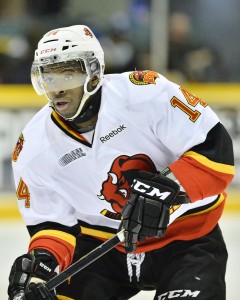 This might be the most obvious as right now Subban ranks 55 among North American skaters.  When you add goalies and European players into the mix Subban figures to drop into the third round possibly even fourth round. The knock is his size, at 5'8 he is an undersized defenseman for the NHL. Considering the pedigree and statistical achievements of Ryan Ellis and the lack of success he has had early on in his career as a smaller defenseman teams might be hesitant to take a risk on Subban. I think the difference is Subban's ability to play in all situations and also contribute on the offensive side of the puck. He can log power play minutes but also play on the PK or in key defensive situations in the game. He would be the perfect counter part for Matt Tennyson or Matt Irwin as a future top four D-pair with San Jose.
 [Also: Jordan Subban Draft Profile]
Ryan Kujawinski, C, Kingston.
He is currently 63 among North American skaters. With only 48 points in 66 games with Kingston in the OHL last year it would appear he was anything but underwhelming. At 6'2 204 he has an NHL ready body and played big minutes in the U-18 World championships for Canada this year.  It looked late in the season the Kujawinski was beginning to realize he could dominate at the OHL level. Add in a few highlight reel goals and there is a case that Frontenacs star forward will go in the second round, but more likely the third or fourth round. His line in Kingston with two first year forwards was the lone bright spot for an otherwise extremely disappointing Frontenacs team. He could certainly fall in behind Logan Couture as a very solid second line center in the future for the Shark.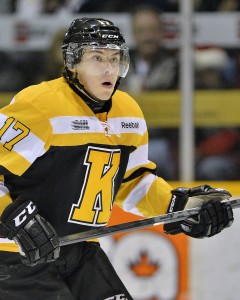 Charlie Graham, G, Belleville.
Another OHL talent who might slip through the cracks of NHL eyes because of his position on the Bulls is Graham. Graham is unfortunately for him the backup to one of the best goalies in the OHL in 2012-2013. The netminder had a stellar time in December while Subban was in Russia playing for Canada. In 25 games the second year goalie had a 2.59 GAA and a .922 SV%. The Sharks will eventually need a goalie to replace Anti Nemi who isn't getting any younger and investing in a late round project who will certainly need three or four years before he is ready to play in the NHL might be the perfect way to use a later round pick in the draft.
I recently graduated from a Post- graduate Sports Journalism program at Loyalist College. I also have a bachelor's degree in English Language and Literature from Brock University. I love everything about sports and all sports, but hockey was my first passion. Hoping to find a career, writing, talking, researching, reporting and or analyzing any sport, anywhere in the world. One small step at a time.