The St. Louis Blues and David Perron have re-united on a two year contract worth $7.5 million. The deal will pay the 28-year-old forward $3.75 million per season. Perron was drafted by the Blues in the first round in the 2007 NHL Entry Draft, and played some of his best seasons in a Blues uniform, with two 20-goal seasons in St. Louis to his credit.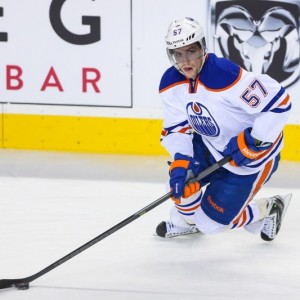 In 71 games split between the Pittsburgh Penguins and Anaheim Ducks last season, Perron posted 12 goals and 24 assists for 36 points in 71 games. While those numbers don't immediately jump off the page, it's important to note that after being acquired by the Ducks, Perron scored eight goals and 20 points in 28 games to go along with a plus-12 rating. In his previous 43 games with the Penguins, Perron scored four goals and 16 points with a minus-13 rating.
The Blues just lost David Backes and Troy Brouwer to free agency and there was a distinct need for a top-nine forward with a decent cap-hit. Perron signing a contract with a cap-hit of under $4 million was a very good find by the Blues, and the interest in a reunion was clearly mutual.
Despite losing their captain in Backes, the Blues are still one of the best teams in the Western Conference. Perron likely has his vision set on a run for the Stanley Cup. After such a successful season in St. Louis this year, the team is just desperate to finally take the next step and make the Stanley Cup finals.
Perron will likely fit into the Blues lineup at his natural left-wing position, but with Brouwer signing elsewhere, there is also a hole at the right-wing position. The Blues have a lot of options with the versatility of Perron, and at the price he came for, there isn't much room to complain about the signing.