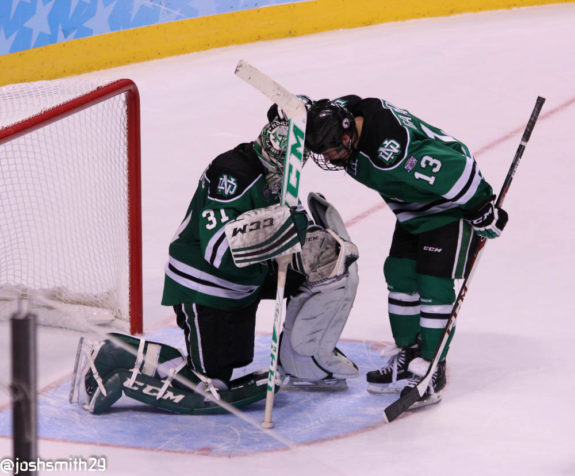 The 2015 NCAA Men's Ice Hockey Tournament, known as The Frozen Four, begins Friday, March 27, features a bit of St. Louis flavor. Two St. Louis Blues defensive prospects, Jordan Schmaltz of North Dakota and Jake Walman of Providence, take the ice for their respective schools in pursuit of a National Championship.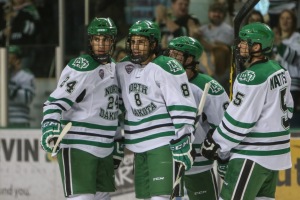 Schmaltz, a North Dakota junior, was a 1st round pick (25th overall) for the Blues in 2012. At 6-2 and 190lbs he has been very good handling the puck and contributing on offense for the Fighting Sioux, but has yet to really come into his own defensively. Jordan will turn 22 this October and the clock is ticking on his development for the NHL. He has the makings of a Kevin Shattenkirk type of defenseman but will no doubt require time to hone his skills in Chicago of the AHL before making the leap to St. Louis. Schmaltz will lead North Dakota against Quinnipiac on Friday. North Dakota, as many Blues fans know, also produced St. Louis fan-favorite T.J. Oshie.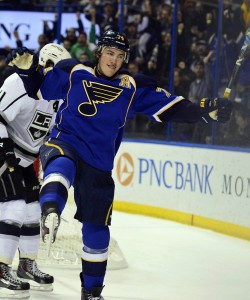 The second dash of St. Louis flavor in this year's Frozen Four comes from Providence defenseman Jake Walman. A 3rd round (82 overall) pick in last year's draft, Walman is just a Freshman this season but he's acclimated well to the college game and, having played some forward as well, is already showing signs of being a very strong 2-way skater. St. Louis won't see Walman any time soon, but he'll be one to watch in the future, and on the ice Saturday night as Providence faces off against Miami of Ohio.
St. Louis flavor makes following the NCAA Frozen Four more palatable for those without an otherwise vested interest in the teams involved. Seeing Blues prospects achieve success at the early levels of their careers is always fun and hopefully that will prepare them to join a (by then) Champion at the NHL level.
Sean is a native St. Louisian and long time Blues fan. A doting father, boyfriend, son, brother, friend, sports fan, computer geek, technology consultant, listener, philosopher, writer, and music lover. He works for a local business supply company.