Most hockey enthusiasts around the St. Louis area have heard about The Frozen Cup by now, which is in its 4th year of operations in the area. What many area folks may not know is that The Frozen Cup is now an official non-profit organization [501(c)(3)] and its gearing up for its most fantastic event ever this weekend. With the St. Louis Blues, Blues Alumni, and the St. Louis Jr. Blues all endorsing the tournament, this Super Bowl Sunday is sure to have more to offer hockey fans than any football game ever could.
Where: Shaw Park Ice Rink, Clayton, MO

When: Sunday February 7, 2016 7:15 AM-3:00 PM
What Makes The Frozen Cup a Must See
Besides the fact that the tournament was organized to benefit families with members on the autism spectrum, the non-profit has grown into so much more. The Frozen Cup has raised a total of $19,089 for families with members on the autism spectrum in just 3 years, and now can reach even more of them thanks to St. Louis' amazing community support. They have been able to partner with the St. Louis Blues this season (in addition to previous sponsors: The Blues Alumni and the St. Louis Jr. Blues) which will bring Sunday's affair to a whole new level.
Louie will be rink-side at noon, next to all the family oriented activities the event offers such as a balloon artist; and various feel-good food such as chili, nachos, smores, hot chocolate, and Kaldi's coffee. The Blues may just have some other special guests appearing throughout the day so fans may want to get there early to enjoy the event in its entirety. In addition to the great fan activities the 8 teams playing in the single elimination tournament are sure to turn heads, as the 10 players that raise the most money will get to play a game against the Blues Alumni in the near future, and of course the event's winners get to hoist the coveted Frozen Cup in front of all of Clayton.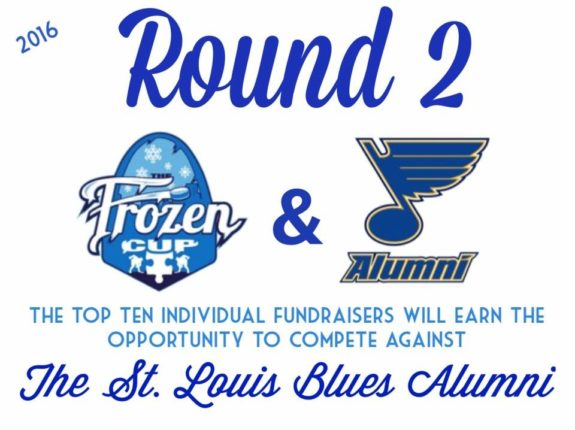 Frozen (Cup) Notes
The Frozen Cup is also excited to announce Sue and Scott Mellanby as the Honorary Chairs for the day, who will oversee all on and off ice activities throughout the event. The fun isn't just limited to Sunday's action though, as the St. Louis Jr. Blues will hold a charity game benefiting The Frozen Cup on Saturday February 13th, complete with jersey raffles to raise even more money for the cause. It's sure to be an amazing event that won't interfere with any Super Bowl plans you may have, so don't miss the chance to experience St. Louis' premiere outdoor hockey event in person this Sunday.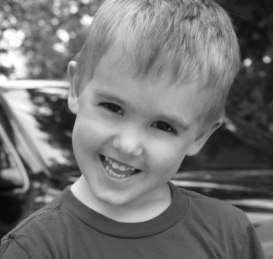 The Reason for the Season
Nearly 1 in 68 children are diagnosed with autism today. Autism is a developmental disability that affects a person's ability to communicate and interact with the world around them in a wide variety of ways. There is no single cure for autism, but various treatments are available to give those affected, and their families, relief. Unfortunately the costs of these treatments can be very expensive so many families are unable to afford them. That's where The Frozen Cup comes in.
The Frozen Cup is a local non-profit 501(c)(3) that holds this very tournament every February to benefit those families who have members on the autism spectrum. In just 4 years they have raised over $19,000 for the cause, and have reached over 35,000 people on social media. It all started when close family friends of The Frozen Cup organizers lost their child, Chase, to Hemolytic Uremic Syndrome (HUS). HUS is a severe kidney complication that arises from ingesting E-coli bacteria, and sadly ended Chase's life far too soon. Chase was on the autism spectrum and was just 4 years-old when he was received in Heaven in November 2011, but his legacy lives on in The Frozen Cup.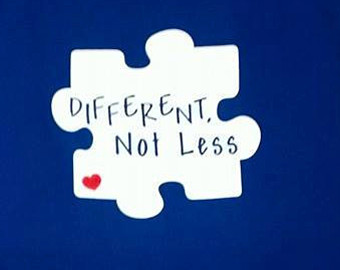 His joyous life is a constant reminder to those around the St. Louis area that we are all different people, but together we are one community that can overcome great tragedy and heal moving forward. Chase may no longer be with us physically, but his aforementioned legacy will continue to aid numerous area families so that they can get the help their children deserve. Be sure to come celebrate Chase's life and help raise money for an unbelievably great cause this Sunday morning at Shaw Park in Clayton, MO and let's speak life into our community together.
Mike has covered the St. Louis Blues and Tampa Bay Lightning in depth for The Hockey Writers since 2013. He is also a contributing writer for KSDK News Channel 5, the St. Louis area NBC affiliate, and has been a credentialed media member of the Blues since 2014. Follow him on Twitter @pep30.