Saturday evening, I attended the game between the now number one ranked Boston University Terriers and the Rensselaer Polytechnic Institute Engineers. On the ice for BU and sporting the number nine on his sweater was Jack Eichel. As a sidebar to the 5-1 BU victory, I can't say it didn't cross my mind how Eichel would look in another red and white uniform… with a hint of black.
I've been following the New Jersey Devils since 1993 and I can probably count on the hand of an Odell Beckham Jr. touchdown grab, the number of times I've thought about a lottery pick going to the team, let alone before the ball dropped in Times Square. Yet if the Devils don't do something soon to delineate from the status quo, they'll be further steeped in limbo.
Islanders 3, #NJDevils 2 (SO) – Postgame recap: http://t.co/uhd87cNJhh

— New Jersey Devils (@NJDevils) December 16, 2014
To be fair, New Jersey does have a slew of injuries, be it from the mumps or otherwise. That being said, the club is mired in a slump, winning just two of its past dozen contests. As of this writing, the Devils are knotted in points (28) with the Buffalo Sabres and are two back of the Ottawa Senators. No knock on those two clubs but Buffalo got off to an abysmal start and Ottawa just recently axed Head Coach Paul MacLean.
#Sabres climb to #22 in the @NHL standings! #hottestteaminhockey pic.twitter.com/x38eRDqW0B

— Craig Kanalley (@ckanal) December 16, 2014
So here the Devils are, essentially the same club they've been since the latter portion of the lockout shortened 2013 campaign. New Jersey has a minus 20 goal differential and their 74 goals for, rank 22nd in the league. Plus, their 94 goals against are the 7th highest in the league. Hence, not only are the Devils not lighting it up, they're being lit up and their goal prevention strategy/hypothesis has come up short to this point.
If you're wondering what the Devils should or can do, you're not alone. They're too proud of an organization to openly suggest tanking and being only four points out of a playoff spot in a weak Eastern Conference in December, should quell any speculation to that kind of talk. There's still plenty of time for the club to get healthier and mesh and make a run.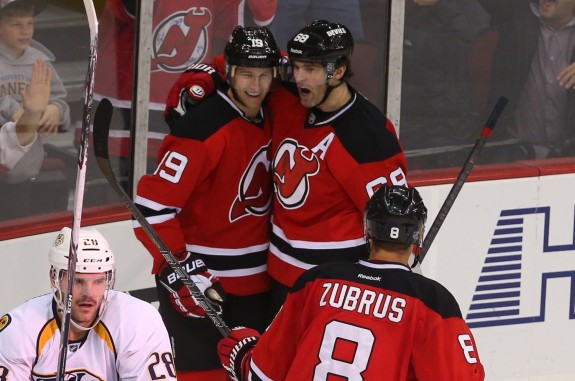 What the Devils can't do though once again is make an incremental, moving the deck chairs on the Titanic, type of acquisition. It can't be a move wherein the club makes a depth move for a late round draft choice. Basically, the club needs to acquire a difference making scorer or spark plug type or they need to start dumping and obtaining assets toward the future. This of course is easier said than done. For one thing, goal scorers don't grow on trees. Secondly, New Jersey would undoubtedly have to rob Peter to pay Paul, trading from one strength to gain another.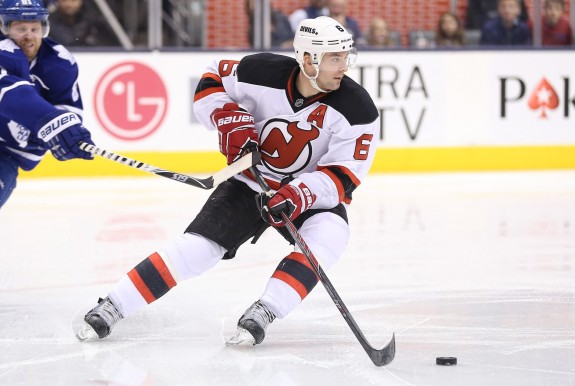 Regardless of what the Devils do, the standard set by the organization, simply cannot allow what has transpired to this point, to continue in the long term. They'll need to do something, before fans start noticing something other than the goal song. Like noticing that it hasn't been played nearly enough.