If you look at Alex Killorn's yearly production, you would see a consistent scoring presence on the Tampa Bay Lightning. Since entering the league full-time in the 2013-14 season, Killorn averages around 15 goals and 40 points each season. While these numbers aren't mindblowing, they are about the level of production you would expect from a second or third line power forward.
Meet the Model of Inconsistency: Alex Killorn
The problem is, Killorn has been anything but consistent. His play during the 2017-18 season is the perfect example of why Killorn can be such a frustrating player to watch. In his last four games, he has scored four goals and eight points, producing momentum-shifting scoring to help the Lightning win four of their last five games.
However, before this recent scoring breakout, Lightning fans were looking on the back of milk cartons to find him. For eight straight games, Killorn was completely invisible, scoring zero points. The only noticeable thing he did for close to three weeks was to take a fighting major against the Calgary Flames.
This is nothing new. During the 2016-17 season, he scored six goals in seven games to start the season, then followed that up with one point in his next 10 games. In the 2015-16 season, Killorn had a historic overtime goal against the Carolina Hurricanes that gave the Lightning a team-record nine straight wins but went on to score five points in his next 17 games to end the season.
Killorn Should Be More Than a Streaky Scorer
While it is true that every player goes through peaks and valleys during an NHL season, Killorn's streaky tendencies are more noticeable given his role with the Lightning. When Killorn is at his best, he is a dominating presence who uses his size and scoring ability to change the outcome of a game. As one of the Lightning's few power forwards, the team relies on him to be a physical presence at both ends of the ice.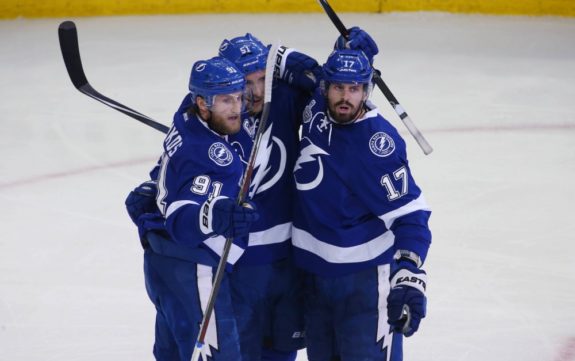 With his strength and high hockey IQ (Killorn is a Harvard graduate after all), he has the toolkit to be a game-changing player. It's not that he hasn't been afforded the time or talent to be consistent. The Lightning have played Killorn up and down the line-up, from top line minutes with Steven Stamkos to various roles on the first power play unit, yet he's still streaky.
Killorn Finds His Game in the Playoffs
Because he's inconsistent, some may look at Killorn's seven-year, $30 million dollar contract and think that the Lightning made a longterm mistake investing so much in him. While it is true that his game is like a rollercoaster in the regular season, his play in the postseason is why he was given that contract.
In the playoffs, Killorn has scored 15 goals and 33 points in 47 games, including 4 game-winning goals. For context, Stamkos has produced 15 goals and 35 points in 49 career playoff games, including 2 game-winning goals.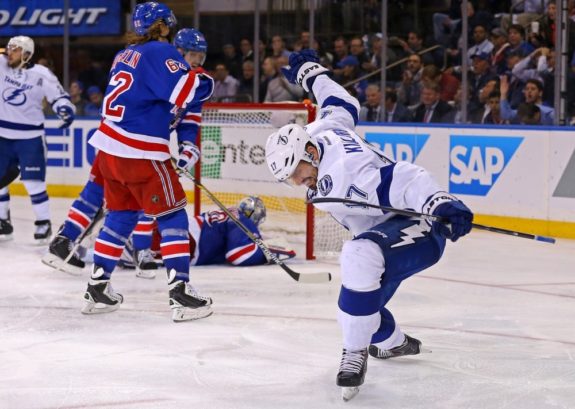 When Killorn was signed to his long-term deal, he was coming off a dominant playoff performance that helped take the Lightning to the Eastern Conference Final without Stamkos. For whatever reason, he finds his game in the playoffs when the lights are brightest.
With the Lightning built to win a Cup right now, they need players with Killorn's toolkit for the playoffs. While he might frustrate fans during the regular season, he has the poise to score the goal that wins a Stanley Cup. So while he may not be the first choice for fantasy hockey, Killer still has an important role to play with the Lightning.