The Tampa Bay Lightning have signed Ryan McDonagh to a seven-year contract extension worth $47.25 million, the team announces Sunday. The deal will carry a $6.75 million cap hit and will kick in following the 2018-19 season as McDonagh still has one year left on his current deal set to cost the Lightning $4.7 million against the cap.
MAC'S BACK!

We have signed Ryan McDonagh to a seven-year contract extension worth $6.75 million (AAV) per season. The extension will commence with the 2019-20 season.

📝: https://t.co/2xT3xYpq6b pic.twitter.com/TMYwgVEALh

— Tampa Bay Lightning (@TBLightning) July 1, 2018
McDonagh is a bonafide No. 1 defender who has been a star in New York with the Rangers for years. With a trade to the Lightning at the 2018 Trade Deadline coming to shore up the Lightning's blue-line, McDonagh was pushed out of the No. 1 spot and into a secondary role behind Victor Hedman, giving the Lightning one of the best one-two punches in the league as a result.
McDonagh is a Star Two-Way Defender
Drafted with the 12th pick in the 2007 NHL Entry Draft, McDonagh was traded from the Montreal Canadiens to the Rangers before he ever even played a game in the league. He's gotten more comfortable with each passing season and while he won't light the world on fire with a 50 or 60 point season, his ability to consistently produce points in the 30-40 point range is invaluable given how responsible he is defensively coupled with his tremendous mobile-style of play.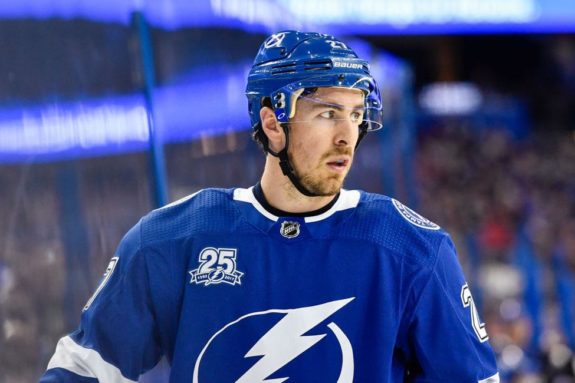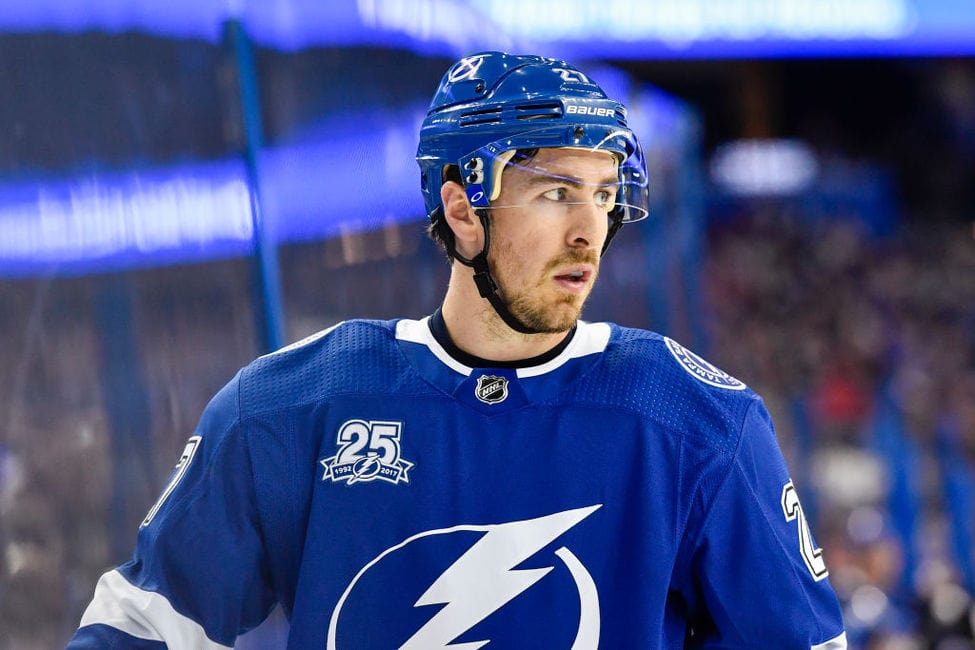 McDonagh has scored 53 goals and 241 points in 530 games since being drafted and is as consistent as any player in the league. You can be confident in what you're going to get from every single shift McDonagh gives you and that's something that goes a long way in the NHL.
With four goals and 29 points in 63 games in 2017-18 split between the Rangers and Lightning, McDonagh had his lowest point total in a season since the 2012-13 lockout-shortened season when he scored four goals and 22 points in 47 games. Though injuries hampered him late in 2017-18, his ability to impact the game upon his return was exactly what the Lightning were looking for in McDonagh and rather than letting him test the open market in July 2019, they opted to give him a significant contract extension now to keep him in the fold for the long-run.
"I'm very excited to sign an extension that will keep me with the Lightning organization for the next eight seasons," McDonagh said of the signing. "Since being traded to Tampa Bay earlier this year, my experience with the city, my teammates and the fans has been nothing short of world-class. My family and I are very excited to continue to play and live in Tampa with the ultimate goal of helping to bring the organization its second Stanley Cup."
This will make the Lightning's cap situation very interesting moving forward, especially as they are still one of six teams vying for center John Tavares' during this free agency period. With contracts to consider in the near future, including ones to franchise player Nikita Kucherov and starting goaltender Andrei Vasilevskiy, the Lightning and general manager Steve Yzerman are pushing themselves to the limits to try and restore glory to the Lightning and bring another Stanley Cup home to Tampa Bay.