The New York Islanders have re-signed defenseman Thomas Hickey to a four-year contract worth $10 million. The deal comes with an annual cap hit of $2.5 million and will keep Hickey under contract through the 2021-22 season.
Islanders have an agreement to bring back Thomas Hickey. 4 years, $2.5 aav.

— Darren Dreger (@DarrenDreger) July 1, 2018
The 29-year-old Hickey has spent six seasons in the NHL, all with the Islanders after being drafted with the fourth-overall pick in the 2007 NHL Entry Draft by the Los Angeles Kings. It was a weird situation but with Hickey not quite living up to expectation as a defender in the AHL, the Islanders claimed Hickey off of waivers in 2013 and have made him a mainstay in their lineup ever since.
Hickey isn't a superstar defender by any means and will likely never reach the potential ceiling that was expected for him when he was taken so high in 2007 by the Kings. A star defender in the WHL with the Seattle Thunderbirds, Hickey was one of the league's top point producers from the backend and was able to accumulate 39 goals and 177 points in 262 games, including 16 goals and 51 points in 57 games in 2008-09.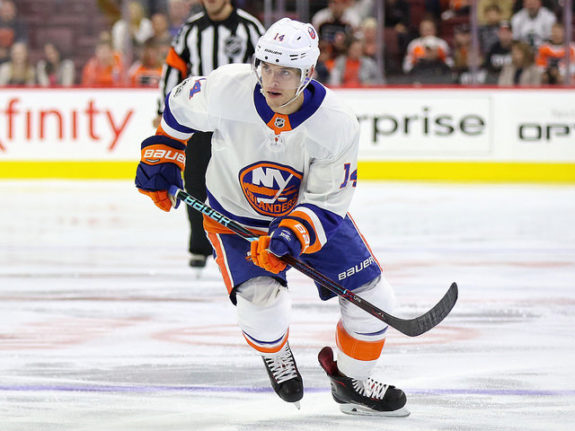 For one reason or another, Hickey hasn't been able to translate that type of success to the NHL and at 29 years old, it's safe to say that he is what he is at this point in his career and expecting any significant point total from him at this point would be unreasonable.
A Transition Period for the Islanders
With five goals and 25 points in 2017-18, Hickey is coming off his career-best year from an offensive perspective. The Islanders are a team in transition at risk of losing star center and captain John Tavares and because of this, getting any sort of consistency out of their lineup now is important for the development of the younger players in the lineup. The Islanders also had arguably the best draft haul from the 2018 NHL Entry Draft on paper and because of this, their team could be in better shape sooner than later depending on how these players pan out.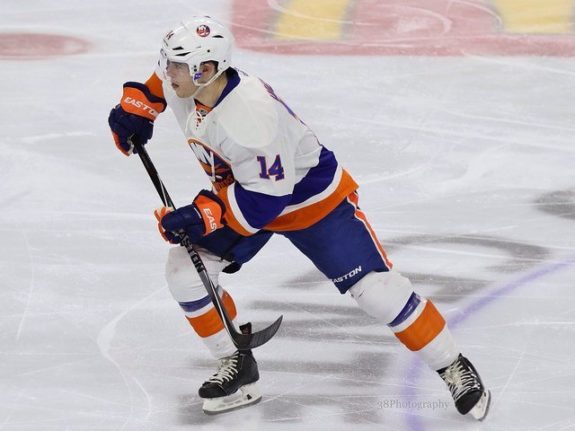 If Hickey is any indication, though, it's that players shouldn't be attached too heavily to their draft rankings. While Hickey is a serviceable defender in the NHL, he isn't a top-tier option. While the Islanders drafted multiple players with high first-round grades, there's no guarantee that any of them will actually live up to expectation. With that said, though, the Islanders draft haul looks good and if all of them reach their potential, the Islanders could be a lethal team in a few years – with or without Tavares in tow.
Hickey won't be the star of the team, but his consistency in all three zones and his familiarity with the Islanders could go a long way in making this transition period as smooth as possible for the team.
Brandon Share-Cohen has covered the NHL and various professional sports for seven years. Working with The Hockey Writers, Brandon works extensively on covering the Boston Bruins in addition to his role as the News Team Lead.