Will NHL players go to the 2018 Olympic Games in PyeongChang? It's a question, that while remains unanswered, has to come to a resolution, and soon. The players certainly want to go. The majority of the owners would rather not. Gary Bettman and the NHL's position? They're playing hard ball. Maybe it's posturing, maybe it's veiled threats, or maybe they don't want to deal with the hassle of sending their players.
Dreger – NHL participation in the Olympics will come down to the wire. I still think it's a long-shot.

— WGR 550 (@WGR550) February 10, 2017
In any case, the verdict will be handed down in the next month or so. The ordeal could turn into a big mess if ultimately the NHL won't officially participate, but individual players choose to go anyway. In terms of the product, nothing is the same as true best on best in a tournament such as this. If there is a mix of amateurs and players from European leagues, it could turn into a sort of World Championship, and that has never been popular in North America.
If the players get their wish, and the NHL does choose to send their players, here is what a possible Team Canada line-up would look like.
Goaltending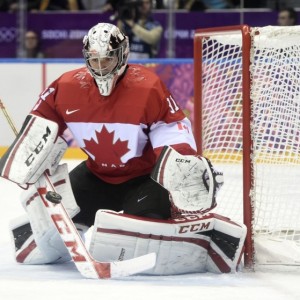 Despite a somewhat uneven season, Carey Price is still considered one of the elite goalies in the world. But would he be far and away Canada's starter in 2018? With a new head coach in tow, Price and the Habs could go on a major run, and he could once again solidify his place as the best of the best. However, he may not be a lock as he once was. And not even because of his performance, but because of the play of other goalies in the league.
Devan Dubnyk, Cam Talbot and Mike Smith all have a case to be part of Canada's crease. Dubnyk leads the NHL in most statistical categories. Talbot has arguably been the Oilers MVP this season, and Smith is the lone bright spot on an abysmal Coyotes team. Then of course we can't forget guys like Braden Holtby and Martin Jones, who are both having strong seasons.
The depth of Canadian goaltending at the highest level is suddenly a lot deeper than it was once thought to be. And that's not even including other possibilities such as Roberto Luongo, Matt Murray and Corey Crawford. Team Canada will have their work cut out for them choosing from this group.
Defence
At the 2014 Olympic Games in Sochi, Canada's blueline was relentless. They suffocated the opposition, and they stifled some of the best sharp-shooters in the world. It felt like every pair they threw out on the ice was just as dominating as the next. Part of that could have been the coaching system, but it was due in large part to the skill of Canada's defencemen.
At the World Cup, Canada was forced to play without Duncan Keith, yet still ran the table en route to victory. Assuming they would have a full compliment of players at their disposal, there will be some difficult decisions to be made. Brent Burns is making a name for himself at both ends of the ice. He's got the skill and strength to be an extremely effective two-way defender. Shea Weber meanwhile has re-asserted himself as a dominant blueliner.
If Mike Babcock is once again the head coach (and we assume he will be), we should also assume that guys such as P.K Subban and Kris Letang will not be included. Subban hasn't thrived in Nashville as many would have hoped, but a guy like Letang should be highly considered. When healthy, he's one of the best defencemen in the league.
Forwards
Unlike the World Cup of Hockey, Canada will be able to choose players of any age, which means Connor McDavid is a lock on the roster. But because of the depth of Canadian players up front, there will almost certainly be snubs. Outside of the usual suspects, there are so many names who can be included. Will Canada want to go with speed and youth? Or will they prefer the comfort factor, and the reliability of veterans?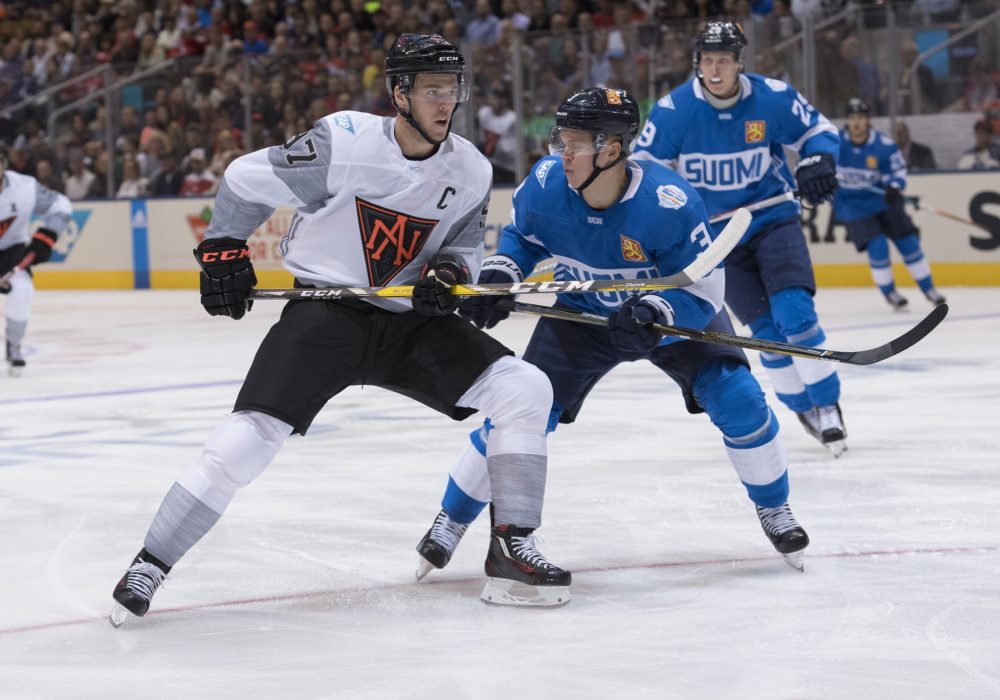 Here are a few names to consider: Nathan MacKinnon, Jonathan Drouin and Mark Stone. All of those guys are highly skilled. But are they Babcock guys? There is certainly a case to be made for new blood in management in order for there to be some new blood on the ice. We wouldn't want a repeat the 2006 games in Turin, when Canada went with what they knew, and failed miserably.
The top 20 in NHL scoring is filled with Canadian born players in the form of McDavid, Sidney Crosby, Mark Scheifele, Brad Marchand, Tyler Seguin, Jamie Benn, and Jeff Carter. If you look a little further down, you'll notice guys like Nazem Kadri, Mitch Marner and Wayne Simmonds. There are players who are absolute offensive catalysts for their respective teams. But are they Team Canada material?
The Roster
Goalies
Carey Price – Devan Dubnyk – Braden Holtby
Defence
Brent Burns – Drew Doughty
Duncan Keith – Kris Letang
Alex Pietrangelo – Shea Weber
(Ryan Ellis)
Forwards (in no particular order)
Brad Marchand – Sidney Crosby – Matt Duchene
Tyler Seguin – Connor McDavid – Jamie Benn
Jeff Carter – Jonathan Toews – Nathan MacKinnon
Steven Stamkos – John Tavares – Claude Giroux
(Jonathan Drouin)