With under a month to go before the start of the preseason, the Columbus Blue Jackets are gearing up for the 2015-16 campaign. After a season that saw them lose 502 man games to injury, Todd Richards and the coaching staff will have to reestablish the cohesion that existed during the 2013-14 season, which saw them reach the playoffs for only the second time in franchise history. Despite most's fans disappointment in not signing a top blue liner, there was no shortage of offseason moves for the Blue Jackets.
In acquiring Brandon Saad from the Chicago Blackhawks in exchange for Artem Anisimov, Marko Dano, Corey Tropp, and Jeremy Morin, GM Jarmo Kekalainen altered the course of the franchise. Many pundits consider the Blue Jackets now to be among the favorites in the Metropolitan Division, but with the defending President's Trophy winning New York Rangers, the improved Washington Capitals, and the young New York Islanders, Columbus' path to the 2016 Stanley Cup Playoffs will be difficult. Now we will analyze the five players who are most significant to the Jackets' postseason ambitions:
Ryan Murray 
This could raise a few eyebrows among Blue Jackets' fans, but the simple fact of the matter is that the franchise's no. 1 pick in the 2012 draft has all of the tools to be a top-tier defenseman in the NHL. Going into the draft, Murray often drew comparisons to the likes of Duncan Keith and Scott Nierdermayer, but due to a slew of injuries, he has yet to live up to his potential. Having missed 84 games the last two seasons (that also does not include the major knee injury, which made him miss what would have been his rookie season in Columbus), it is almost getting to the point where Jarmo Kekalainen will have to seriously ponder a backup plan. Aside from Fedor Tyutin, who is declining with age, the Blue Jackets lack a significant two-way presence in their top four. The Jackets were one of the four worst team defenses last season. A healthy Ryan Murray, who continues to develop, will go a long way in plugging Columbus' leaky blue line and more signficantly, transform the franchise firmly into contender status.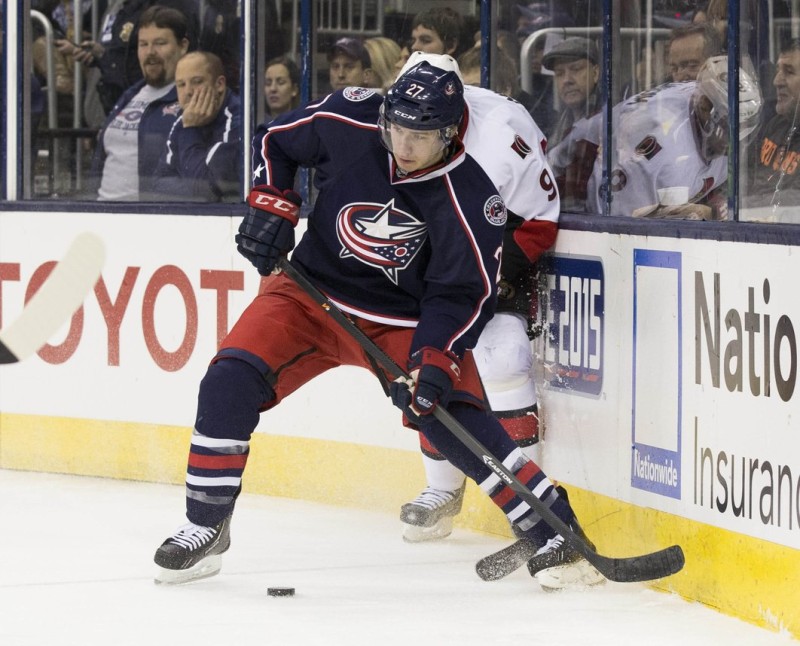 Ryan Johansen
After a prolonged (and nasty at times) contract negotiation, Johansen was only one of two players on the team to the play the full 82 games in a season. Despite his evident fatigue over the last 10 games, the Jackets' no. 1 center put up impressive offensive numbers two seasons in a row with point totals of 63 and 71, respectively. Even with the arrival of Brandon Saad from Chicago, Johansen is still the attacking impetus for Columbus. Not only is he a threat to score from anywhere in his opponents' attacking zone, but Johansen also ranked 10th in the NHL for faceoff win percentage and has also become an increasingly better playmaker.
Sergei Bobrovsky 
One of the primary goals for head coach Todd Richards this season has to be keeping the team's no. 1 net-minder healthy for the entirety of the 2015-16 campaign, which would be a first since Bobrovsky arrived from Philadelphia. He has missed a total of 63 games since the Jackets acquired him. While Curtis McElhinney played well during the second half of the season (when the team was out of playoff hunt), he is not a goaltender who can be relied upon in pressure situations. Yes, as we've heard numerous times, the team was plagued with injuries, but McElhinney failed to win any of his first seven starts and had a stellar (not) GAA hovering around 4. Jackets' Management, instead of pursuing a solid backup who could compete for a no. 1 spot, as usual, went with the cheaper option. It is even more crucial that the former Vezina Trophy winner stay fit because  like last year, the team has not signed, as of yet, a veteran AHL goalie who could effectively compete with McElhinney in case Bobrovsky were to go down again. Bobrovsky's numbers were pretty dismal by his high standards, and yes, the play in front of him was equally as bad (if not worse). If this team is to return to the playoffs and possibly make a run, Bobrovsky must be the team's biggest performer in the spring.
Brandon Saad
In what was the most shocking trade of the offseason, Columbus acquired a young and emerging talent on the wing to play alongside all-star center Ryan Johansen. While giving up a steady two-way performer like Anisimov and an emerging young talent like Marko Dano weighed heavily on Kekalinen and the Jackets, acquiring a young, skilled, power forward like Brandon Saad was ultimately too good of an opportunity to pass up. Along with getting a great offensive talent for many years to come, Richards finally has a top line presence that can help in taking pressure and defensive focus off of Johansen. Saad's production has steadily improved each season, which resulted in 23 goals and 29 assists last season with the Blackhawks. With Chicago, Saad only averaged slightly over 17 minutes of ice time, which will increase significantly when he suits up in the Blue Jackets' jersey.  His production will increase in relation to his ice time. One of the other aspects of Saad that is overlooked is the fact that he's a winner. The Jackets, for years, had players who simply did not hate losing enough, which was apparent in the franchise's past records, but having a player who was previously part of powerhouse organization could do wonders for some of Columbus' younger players.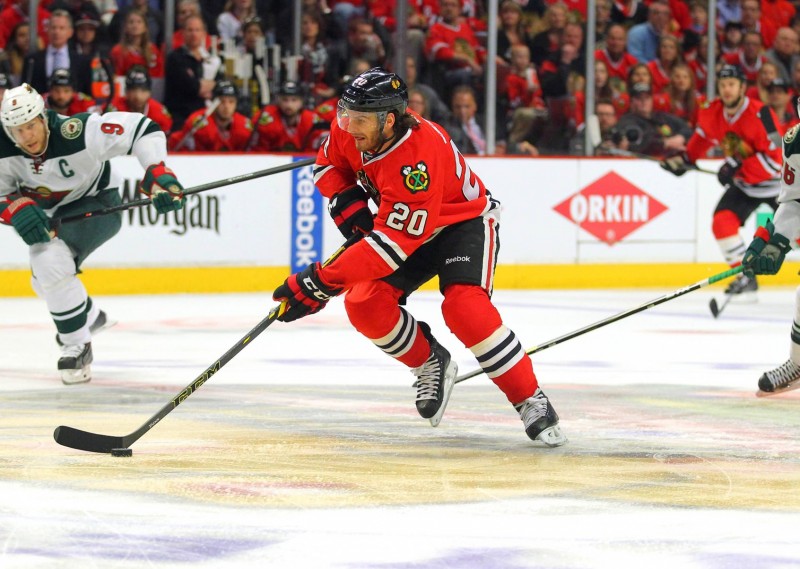 Alexander Wennberg– It was difficult deciding this last spot because the Jackets have other forwards that are going to have more ice time and will be playing higher in the lineup. At this point, Jackets' fans can expect between 20-30 goals from Scott Hartnell and new captain, Nick Foligno. They can consistently count on solid two-way play and feistyness from Brandon Dubinsky. Unfortunately those filling the seats at Nationwide Arena can also probably depend on David Clarkson to have another stinker of a season (buyout alert!). Having lost Anisimov, the Jackets' no. 1 pick in the 2014 NHL Draft becomes a crucial, missing piece to the puzzle due to his hockey IQ and playmaking ability. Wennberg is going to be under pressure to raise his game in the very near future, because the team is going to need an insurance policy in case Johansen gets hurt or contract talks breakdown. As mentioned previously, Dubinsky is a great player to have on this team, but at no. 2 center, he has reached his ceiling. Management considers Wennberg to be almost untouchable trade-wise. It's time for him to prove why Kekalainen holds him in such high regard.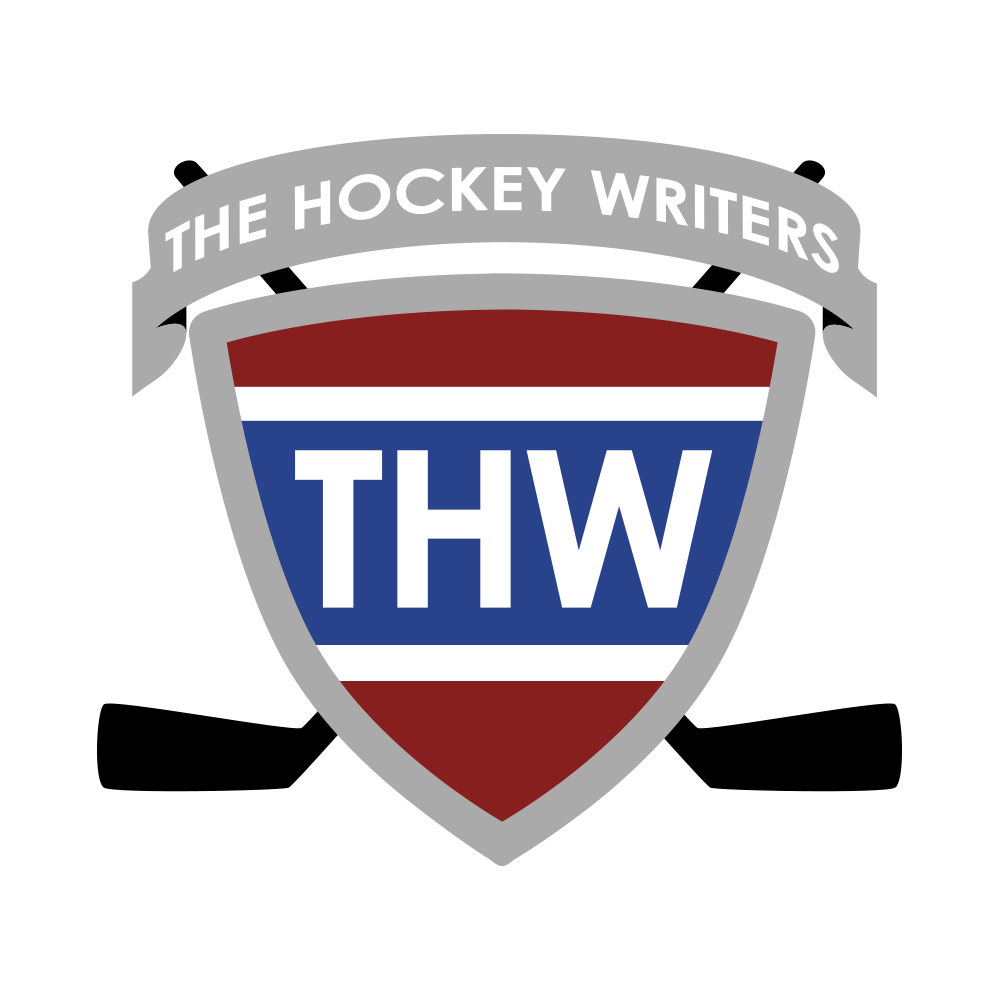 The Hockey Writers is:
1) A top-tier hockey media company delivering a top-notch, in-depth look at the NHL
2) A collective of some of the best hockey writers anywhere
3) A multimedia provider with daily podcasts and YouTube shows
4) Well-respected and widely-cited NHL prospect and draft resource