The Vancouver Canucks were only supposed to be minor players during the NHL trade deadline but ended up being the major movers, securing the services of four new players and shipping the same amount away.
Vancouver Canucks acquired Zack Kassian and Marc-André Gragnani from the Buffalo Sabres in exchange for Cody Hodgson and Alex Sulzer.
Vancouver Canucks acquired Samuel Pahlsson from the Columbus Blue Jackets in exchange for defenceman Taylor Ellington and two 2012 fourth round draft selections.
Vancouver Canucks acquired Andrew Gordon from the Anaheim Ducks in exchange for Sebastian Erixson.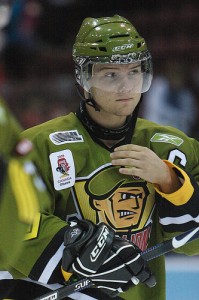 The city of Vancouver was shocked when the Canucks traded away the team's biggest rising star and Calder Memorial Trophy candidate Cody Hodgson for Sabres' winger Zack Kassian. Hodgson has been one of the Canucks' best players so far this season, with 33 points in 63 games, playing mainly between Jannik Hansen and Chris Higgins or Mason Raymond on the third line. Hodgson was selected 10th overall in the 2008 draft and had played only 20 games for Canucks before this season, 12 of which came in the playoffs last summer.
Zack Kassian is a year younger than Hodgson at 21 and is listed at 6'3, 228 pounds. Drafted 13th overall in 2009, Kassian played all of his 27 NHL games this season for Buffalo, registering 7 points in the process. The large forward had 77 points in 56 regular season games for the Windsor Spitfires in the OHL last year.
This trade could not have come easy for Mike Gillis, as Cody Hodgson was seen by many as the future face of the Canucks franchise. Trust Gillis was the word of the day though, with most fans believing in the General Manager and his hockey knowledge, gained from his earlier player agent days. Cody Hodgson was reported to not know about the trade until fellow Canuck and friend Chris Tanev told him, showing that this was more of a last-minute trade rather than a move the Canucks were considering for a long time.
The move has every chance of turning into a win-win for both teams. Hodgson was always going to be centre number three for the Canucks, behind stars Henrik Sedin and Ryan Kesler, who both do not look like going anywhere anytime soon.  The option existed to play Hodgson on the wing but was not a prefered one for the Vancouver management team.
Zack Kassian will bring the Canucks the big body on the wing they have been looking for, to help out either the Sedins or the Kesler line but the question remains, can Kassian make the impact immediately that Hodgson would have made in the playoffs? There is no doubt Kassian has talent but whether he will need a few more years of development to fulfil his potential remains to be seen. If he steps straight onto the team and starts using his big frame to the team's advantage and Manny Malhotra, Maxim Lapierre or new acquisition Samuel Pahlsson can step smoothly into the third line centre role, the Canucks may have just made a great deal.
German defenceman Alexander Sulzer was sent to Buffalo as part of this trade, while Marc-André Gragnani can now call Vancouver home. With depth on defence including Andrew Alberts, Aaron Rome and Chris Tanev, Sulzer became expendable and fellow defenceman Gragnani, who has reportedly played under Alain Vigneault in the past, could step in as a replacement on the blue-line if required.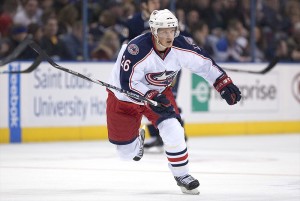 Samuel Pahlsson for two 4th rounders and Taylor Ellington has Mike Gillis written all over it. Fans were wondering if another Chris Higgins or Maxim Lapierre deadline day robbery could be pulled off and here we are again. The 34-year-old Swede is a centreman that could also play on the wing if required. He has already won a Stanley Cup with the Anaheim Ducks and will bring valuable experience to the Vancouver team during the playoff run this season. Pahlsson has 182 points in 718 NHL games and is expected to play either on the third or fourth lines. His $2.65 million a year contract expires at the end of 2011/12, when he will become a UFA if not re-signed by the Canucks.
In winger Andrew Gordon, the Canucks gained a player with 49 NHL games under his belt for both the Washington Capitals and Anaheim Ducks, all for the cost of Sebastian Erixson, who was unlikely to become anything more than an AHL level player. Gordon, who registered 57 points in 50 regular season games for the Hershey Bears last season, will likely be sent down to Chicago and may possibly be used as a depth player if the Vancouver forward group are hit by injuries.