Twenty-two games into the season, Florida Panthers head coach Bob Boughner has done everything but go on the record and announce what six defensemen he plans on having in the lineup every night moving forward. Unfortunately, Alexander Petrovic has found himself as the odd-man out and a healthy scratch for the past eight games.
For a team that currently finds itself second-to-last in the league in goals against – allowing 3.45 goals per game despite exceptional goaltending from Roberto Luongo – it is somewhat surprising that Boughner believes he has found pairings that are anything close to satisfactory. It's not uncommon to see the same lineup day in, day out for a team that is winning games, but a team near the bottom of the standings with such a glaring issue should think twice before refusing to experiment some more in an area that has nowhere to go but up.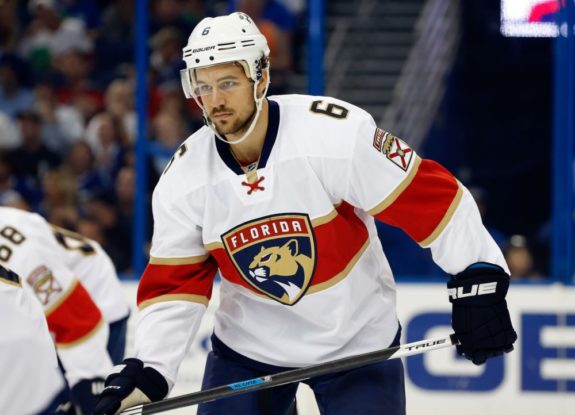 The poor defensive play by the Florida Panthers this season only highlights management's decision to not protect neither the red-hot Jonathan Marchessault nor Reilly Smith this past summer. General manager Dale Tallon even used the quote, "defense wins championships" during an interview in which he had to defend letting talented offensive players get picked up by the Vegas Golden Knights so he could keep an inexperienced defensive core together. In my opinion, the move that would make the most sense moving forward would be inserting Petrovic in the lineup immediately. After all, there has to be some reason why the Panthers protected Petrovic in the first place.
Petrovic vs. Pysyk
As the saying goes, "One man's loss is another man's gain," and this situation is no different. Petrovic's insertion into the lineup would come at the cost of removing someone else. I'm not sure what the coaching staff saw in Mark Pysyk that in their minds makes him a clear-cut choice over Petrovic, but team needs and statistics all indicate that they made the wrong choice. In twenty-two games played, Pysyk ranks second to last on the team at minus-six, while Petrovic sits at a respectable minus-one on a below-average team.
In eleven fewer games played, Petrovic has outhit Pysyk 33-24 while averaging the same amount of blocked shots per game. On a team with what are supposed to be five offensive defensemen, Pysyk is the closest player the Panthers have to a typical 'stay-at-home' player. However, unlike most stay-at-home defenseman, Pysyk lacks the edge or physicality needed to justify his cemented place in the lineup.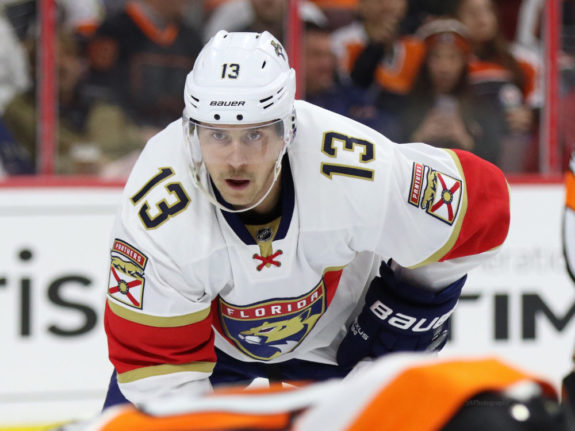 Passing the Eye Test
For those fans who prefer an eye test over conventional statistics, Petrovic simply makes the Panthers harder to play against. His toughness, physicality, and willingness to fight would be a welcomed addition to an undersized Panthers squad that struggles mightily against teams with physical forwards. Sustained pressure in the Panthers' defensive zone has led them to give up the second most shots per game, and an average of 10.95 penalty minutes on any given night.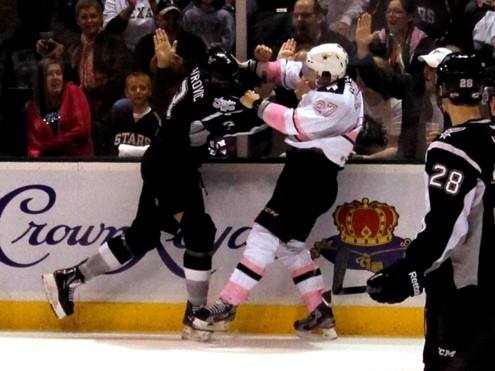 On most teams, the biggest knocks against Petrovic is that he is still relatively inexperienced, having played only 172 career games. With not a single Panther defenseman having played over 300 games in his career, this argument has to be thrown out when considering all factors. Other critics might point to his low offensive upside, but Pysyk has only managed one more point than Petrovic this season despite having nearly twice as many appearances.
Is Alex Petrovic on the Move?
A visibly frustrated Petrovic seemed to have reached his boiling point after the Tuesday afternoon skate. Petrovic could no longer contain his thoughts to himself when asked by a reporter why he thought he was no longer in the lineup. "The Carolina game I had seven hits and a couple blocked shots. I don't know how much harder you can play against someone." Not only did Petrovic appear unhappy about his current role, he seemed somewhat confused.
Alex Petrovic was thoughtful through frustration today after practice. A sample: "The Carolina game I had seven hits and a couple blocked shots. I don't know how much harder you can play against someone."

— Matthew DeFranks (@MDeFranks) November 21, 2017
"I think they just don't have the confidence in me when I'm out there. I couldn't tell you why. It is what it is. I just got to keep proving myself every day." This could be Petrovic's indirect way of saying he wants out, but it will be interesting to see what effect how vocal Petrovic was Tuesday will have on his future with the club.
Petrovic's relationship with management and coaching in South Florida might be damaged beyond repair, but that hasn't stopped other teams from calling and asking about the sixth-year defenseman. Petrovic's name has come up frequently in trade talks from teams looking for second or third-pairing defenseman. He would be a solid addition to a team looking to fill a certain need, but the most interesting aspect of this scenario is that the team he is currently on can use exactly what he brings to the table more than anyone.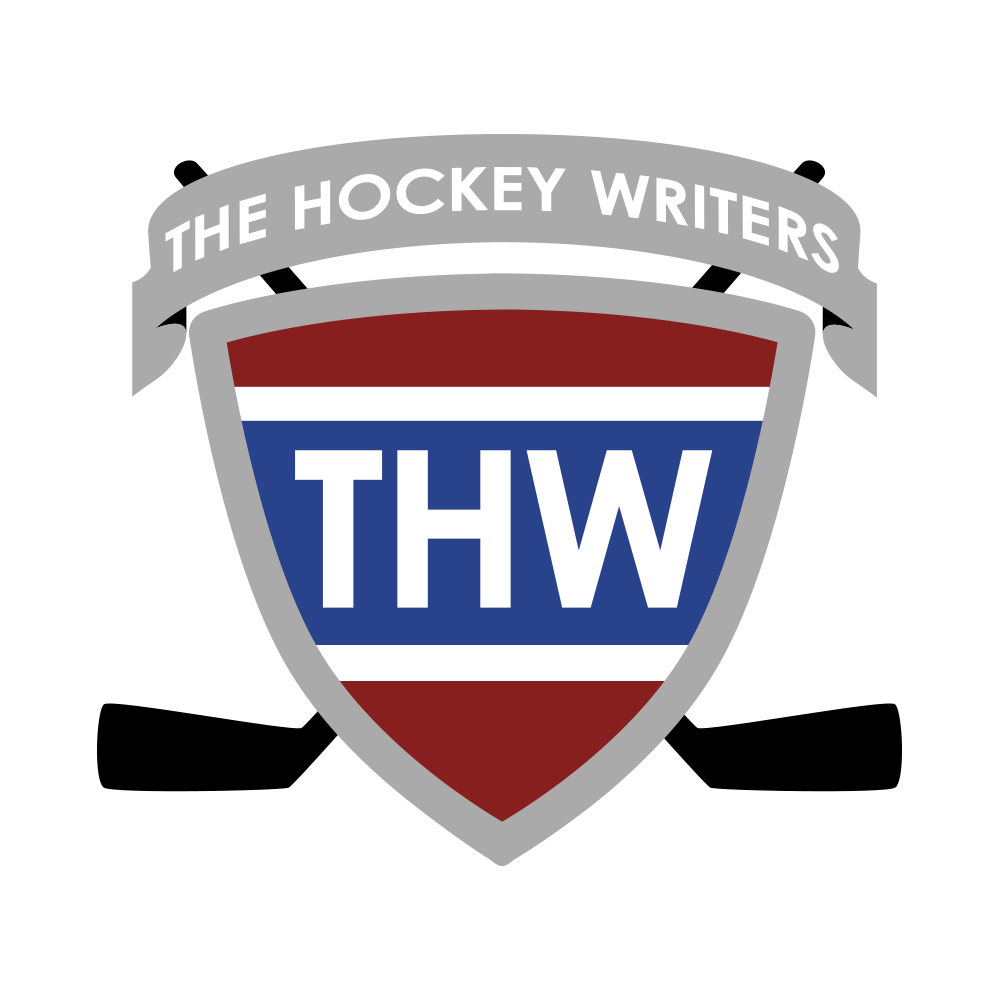 The Hockey Writers is:
1) A top-tier hockey media company delivering a top-notch, in-depth look at the NHL
2) A collective of some of the best hockey writers anywhere
3) A multimedia provider with daily podcasts and YouTube shows
4) Well-respected and widely-cited NHL prospect and draft resource