The Carolina Hurricanes had a surprisingly successful season considering the roster that coach Bill Peters had to work with, and the changes that they had to withstand.
They finished the 2015-16 season 15 points better than last season even though everyone in the hockey punditry world, and I mean everyone, dismissed them before the first puck dropped.
They lost their long-time captain Eric Staal at the trade deadline, and questions about their goaltending and the future of Cam Ward swirled around the team all season. Their roster, having an average age of 21.5-years old at one point in the season, was filled with talented rookies like Noah Hanifin and Brett Pesce. And after being depleted by injuries early and throughout, they were restocked with promising, but untested, AHL players from the Charlotte Checkers.
So a couple of days ago, I was pondering the Hurricanes and what they needed to do during the offseason to be contenders next season. Ironically, I came across a tweet at the same time that asked a simple question and it got me thinking.
The #NHL disbands all rosters and runs a fantasy draft to stock all teams for next season. You have first pick.

Do you choose McDavid?

— Sean Tierney (@ChartingHockey) May 8, 2016
Now I can, of course, understand the suggestion of choosing Connor McDavid. I can see the logic in choosing any of the current and future superstars of our sport when asked this question — Jack Eichel, Sidney Crosby, Alex Ovechkin, Steven Stamkos, Patrick Kane. The list of those top-ranked scorers could be very long, without a bad choice in the lot. My mind went in a different direction though.
I thought back to what I've written about the Hurricanes in the past. How they are starting to turn the corner in Raleigh but just need a few key pieces to be serious competitors. They need a forward or two that can score 30 or more goals. They need a solid starting goalie that can be relied on for more than 40-50 games a season. They need a big body or two to compliment the very young, quick, though under-sized, players that are still trying to find their legs in the big leagues.
My answer to the tweet ultimately came down to the first piece that should be considered before they spend draft picks, prospects or salary cap space on a high-scoring unrestricted free agent, or start chasing a No. 1 netminder to replace Cam Ward.
They need leadership.
@SeanTierneyTss No, Jaromir Jagr.

— Dean Plunkett 🏴‍☠️ (@DeanPlunkettTHW) May 8, 2016
The Hurricanes need a leader who has been there before and doesn't get mesmerized by the shiny lights. They need a leader that has won and lost the big ones before, and knows how to do both with class and determination. One that has earned respect, and gives respect, to the game of hockey and players he plays with and against. Ultimately, they need a captain that leads by example, whether it be in preparation for the game, effort during the game, performance on the scoresheet or all-around character.
The Hurricanes have had these qualities exemplified in team leaders of the past, and the team's performance and results at the reflected it. Ron Francis, Rod Brind'Amour, Glen Wesley and Jeff O'Neill led the Canes in all of these leadership qualities, and they have been missed since being traded or retiring.
Staal is a great person, great father & husband, good hockey player (rough patch recently) and from all indications a really stand-up guy. He was never a leader of the Hurricanes. He never took the reigns like 'Ronnie Franchise' did and lead the team. He never grabbed his teammates by the collar and drug them to success like Brind'Amour did. And he never showed them the grit needed to be successful like Wesley and O'Neill did.
The Hurricanes, and their current roster of tremendously talented young players, need a true leader in their dressing room next season to be successful. You can add all the players with silky smooth hands and 40-plus goals, or 6 feet 7 inches, 230 pound power forwards who can take care of team business you want. Unless there is an experienced adult in the room, a true leader and captain, the Canes will remain a team with potential but no true success.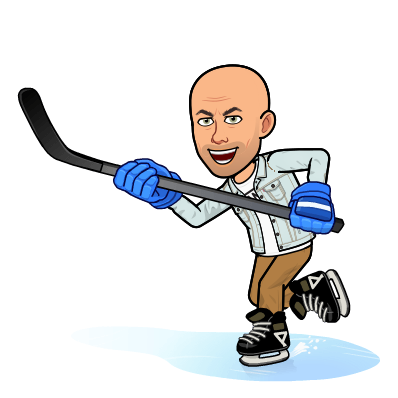 Grew up in the 'hockey town' that launched the careers of Bob Gainey, Roger Neilson, Scotty Bowman, Chris Pronger and Steve Yzerman, to name only a few – Peterborough, Ontario. Spent a misguided life in the world of politics. (Sorry Mom) Trying to atone for those sins by publishing the best hockey stuff available. You can email me directly at Dean@TheHockeyWriters.com. I don't accept emails written in Sanskrit or asking me to help you transfer your family funds from Nairobi…even if you are a Prince. Thank you.