See our picks for most underrated Kings forwards of all time here >>>
See our picks for most underrated Kings goalie of all time here>>>
Here's a few guidelines for my list of most underrated Kings of all time:
I'm only evaluating players' careers in LA.
Obviously, no major NHL award winners will be eligible (I really wanted to sing Justin Williams's praise).
Perhaps controversially, I'm eliminating players who represented Los Angeles in an All-Star Game, as that's a fairly significant form of national recognition.
So underappreciated defensemen like Bill White and Mattias Norstrom get the shaft…again.
No, this is the "deep cuts" edition of the most underrated Kings' defensemen ever, the second of a three-part series. Part one focused on forwards and part three will address goaltending.
Sharing co-hosting duties is Joe Pelletier, founder of hockey history blog Greatest Hockey Legends. After my pick, Joe will weigh in with his selection.
Without further ado, your most underrated Kings defensemen…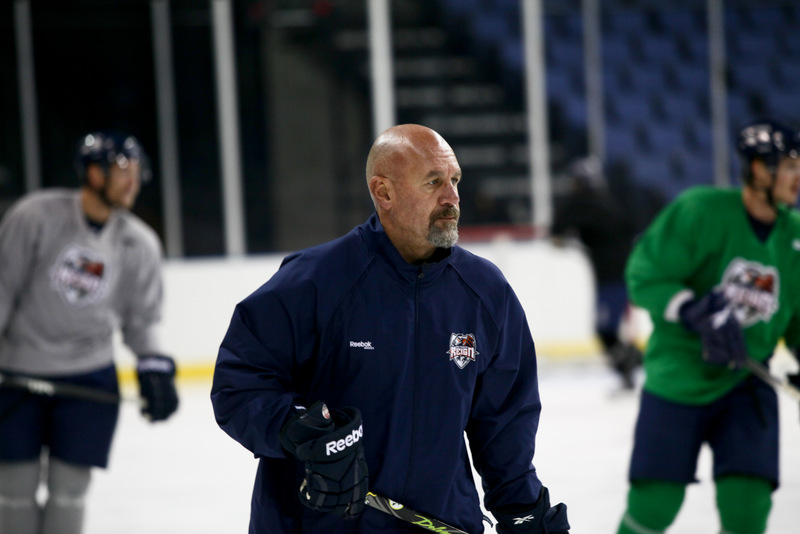 Mark Hardy
The Forum cheered when it was announced that Hardy had been scratched—as a prelude to a trade—before a February 1988 game.
"I suppose they'll be happy about this," admitted Hardy, who had been seeing a hypnotist to cope with the boobirds that season. "I was playing well on the road, but I'd come home and be worried about making a mistake or making the wrong play."
So how did this Swiss native make the cut?
From 1981-87, the two-time Kings' Outstanding Defenseman (1984-85 and 1986-87) paced the team in Time on Ice, ahead of historically well-regarded players like Larry Murphy and Brian Engblom. A complete defender—good at many things but not master of any—Hardy was the franchise record-holder in career points and assists for a defenseman when he was sent packing.
I understand Hardy was a leader of a squad that only made the playoffs three times in six years—this in an era where a whopping 16 of 21 clubs qualified—but this doesn't brand him as a terrible blueliner, more a miscast one.
In 1993, he re-joined LA as they began their march for the Cup. But I'm not going to show you Hardy knocking Mike Keane literally through the glass, though that was probably the Kings' most memorable Finals highlight against the Montreal Canadiens. Instead, enjoy a compilation of a few of his goals, paired with some incredible music:
Joe Pelletier's Pick: Jay Wells
"Jay Wells was very respected by his coaches, his teammates, and his peers. He played the game simply, moving the puck out of the zone, playing within his limitations.
"Everyone knew exactly what they were getting from Jay Wells. Including the opposition. Sure, they would dump the puck into his corner to make him turn and skate, which wasn't exactly his strength. But they knew they would pay the price to get the puck."
Gary Sargent
Scoring goals usually hasn't been a problem for the Kings. Marcel Dionne, Wayne Gretzky, and Luc Robitaille saw to that. Developing—and keeping—star defensemen has been another issue.
Until Rob Blake in 1998, White, Sargent, Murphy, and Steve Duchesne were the only Los Angeles defensemen to finish in the top-eight in year-end All-Star balloting. That's in three decades!
And of course, White, Sargent, and Murphy didn't survive more than three full years in Forum blue and gold (Duchesne lasted five). What's most galling? Sargent, Murphy, and Duchesne were all 25 or younger when they left LA.
However, the Kings had no control over Sargent's departure. The 23-year-old chose to join his hometown Minnesota North Stars as a free agent in 1978 (despite LA offering more money).
A fine two-way defender and ferocious hitter, the Ojibwe Nation member had already been Los Angeles's most-used defender for consecutive campaigns and was the inaugural winner of the team's Outstanding Defenseman award in 1976-77.
Sargent—who also happens to be T.J. Oshie's first cousin—represented Team USA with particular distinction in the 1976 Canada Cup. No less than Hall of Fame Coach Fred Shero rhapsodized:
"In the games we played with the Kings last season, I didn't pay too much attention to Sargent. I won't ever make that mistake again. I can't believe this guy is that good. I watched him closely in practice and in the games. He was the most valuable player on Team USA." (Hafner, Dan. "Sargent Gets His Chance as King and He's Ready." Los Angeles Times, Nov 10, 1976.)
Ironically, Sargent had this to say about the city of Los Angeles, just two years before fleeing it. "I didn't know that hockey would be the sport to get me out of the cold country, but I like it here. Who needs weather 40 degrees below?"
Joe Pelletier's Pick: Marty McSorley
"The most underrated LA King of all time is Marty McSorley. I loved Marty. I know he gets such a bad rap for the illegal stick and a few of the boneheaded assaults over the years. But the man had such a presence. Physically obviously, but he could play, versatile enough to play forward or defense.
"He could jump into the offense from the blueline. Sometimes, his reads cost him defensively, but when the gamble worked, it worked well. Heavy shot, good vision. And on Gretzky's 802nd goal, what a pass!"
Our list of most underrated Kings ever is now complete! See the forgotten forwards! The golden goalie!
Special thanks to Joe Pelletier of Greatest Hockey Legends for his valuable time and insight. Make sure to check out his blog…it's the internet's definitive lookback at hockey yesteryear!