This post was originally written in August, 2014.
There's a price to pay when you play hockey in Los Angeles. Sure, it's December, and it's 70 degrees outside. Sure, you can get around town with ease and nobody knows your name.
It's that nobody knows your name part. On one hand, you come and go as you please. On the other hand, your skills are constantly overlooked, around your neighborhood, around the country.
Already ignored, you also toil for a club that's advanced past the second round only once in its first 44 years of existence. Nobody knows your name might start to get a tad frustrating.
Of course, a lot has changed for the Los Angeles Kings in the past three seasons. Anze Kopitar has become an A-lister. A character actor won the 2014 Conn Smythe. Jonathan Quick probably gets too much press.
This kingdom come for the Kings might be a touch surreal for the many Cup-worthy athletes who passed through Hollywood in relative anonymity before 2012. But Mr. DeMille, they're ready for their close-up.
Here's a few guidelines for my list of most underrated Kings of all time:
I'm only evaluating players' careers in LA.
Obviously, no major NHL award winners will be eligible (I really wanted to sing Justin Williams's praise).
Perhaps controversially, I'm eliminating players who represented Los Angeles in an All-Star Game, as that's a fairly significant form of national recognition.
So underappreciated forwards like Dave Taylor and Ziggy Palffy get the shaft…again.
No, this is the "deep cuts" edition of the most underrated Kings forwards ever, the first of a three-part series. Part two will focus on defensemen and part three goaltending.
Sharing co-hosting duties is Joe Pelletier, founder of hockey history blog Greatest Hockey Legends. After my pick, Joe will weigh in with his selection.
Without further ado, your most underrated Kings forwards…
Underrated Kings Pick: Jozef Stumpel
How does a forward who inspired HFBoards hate threads like "Help Stop the Stumpel to the Kings" earn so much love here?
For starters, in his first four LA campaigns, Stumpel was the team's undisputed number-one center and most-used or second most-used forward. Three of those seasons resulted in playoff berths.
In a dry scoring era—1997-01 saw the NHL's Goals Per Game plummet to depths unseen since 1953-57—the strong, crafty playmaker was essentially a point-per-game player. If you're willing to exclude Stumpel's injury-ridden 1998-99—not coincidentally, the only year his squad missed the postseason in his first Hollywood go-around—he averaged .975 PPG from 1997-01. To put this figure in perspective, only 17 other players (nine centers) eclipsed that mark in that time period.
Even better—and again, if you're willing to strike Stumpel's 1998-99 from calculations—his 0.7 Assists Per Game from 1997-01 leave him just behind Hall of Famers Mario Lemieux, Jaromir Jagr, Peter Forsberg, Wayne Gretzky, Joe Sakic, and Adam Oates in those years.
Injuries stopped the Slovakian pivot from realizing his full potential. From 1998-01, he missed 62 games because of abdominal, hernia, hip, and toe ailments, never quite healthy enough to replicate a 1997-98 where he finished in the top 10 in league scoring.
Future Stanley Cup-winning coach and then-teammate Dan Bylsma gushed about Stumpel that year: "I think it's clear he can play with the best players in the league, something the Kings haven't had for a while—a player who can dominate a game."
Between Gretzky and Kopitar, the flagship center of an era was Stumpel.
Joe Pelletier's Pick: Dan Maloney
"Dan Maloney was just emerging with the Kings when he was traded away. Detroit knew they were getting fleeced when they were forced to trade Marcel Dionne [to LA], and they insisted Maloney be part of the deal coming back. He was a heart-and-soul guy, and it would have been interesting to see him if ever got to play with a strong team. It also would have been interesting to see him play with Dionne. He wasn't a natural scorer, but he would have filled in nicely on Dionne's left wing."
Underrated Kings Pick: Jim Fox
"I do run into a lot of people who don't know that I played."
Kings color commentator since 1990, not only did Fox play, but he played well. He's still ninth in club history in points, ahead of the likes of Charlie Simmer, Palffy, and Jari Kurri.
Of course, he wore the crown in a lot more games than those All-Stars, but that doesn't diminish the 5'8″ Fox's all-around game.
"Fox was a very good skater, blessed with speed…hard to knock off the puck despite his size. Offensively Fox saw the ice very well…[possessing] a deadly wrist shot…He was very conscious of his defensive duties and used his above average anticipation skills to his advantage."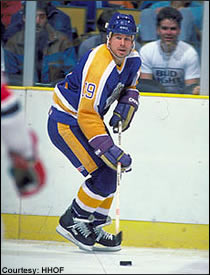 The fine second-line right winger rang up 118 goals (91 adjusted goals) from 1981-85. Unfortunately, he suffered a catastrophic knee injury in March 1988, from which he never fully recovered. Fox came to regret how he attacked his rehabilitation:
"When you are playing, there is always that urgency to get back as quick as possible, but sometimes you need to heal. It is tough to see the big picture when you are playing, but maybe a slower recovery and rehab after my first surgery would have allowed me to come back."
He lost all 1988-89, which happened to be Gretzky's Tinseltown debut. Pelletier points out that "Fox's speed…may have been a good match on The Great One's right side."
Los Angeles soon found another speedy, underrated Kings right winger to ride 99's shotgun for the seasons to come, snatching Tony Granato from the New York Rangers in January 1990—just two months after Fox hung up his skates.
One thing that's properly rated? Foxy's hair through the years.
Joe Pelletier's pick: Jim Fox
"Fox was slight and slender, and kind of fell into that second-line role by default. Most Kings were unnoticed in the league in those days…certainly, almost every skater not named Dionne, Simmer, or Nicholls. Fox consistently put up numbers. He was a gentle player, but he had a real passion for the game. He still does."
Underrated Kings Pick: Juha Widing
"Larry Regan, former Kings' GM, thought so much of Widing, that he refused to discuss a deal for Bobby Hull."
Widing (pronounced "Vee-ding") was only 23 when Regan (or then-owner Jack Kent Cooke, news accounts differ) predicted that he would become the Kings' first superstar.
The 1970-71 team MVP—who boasted a "booming shot and [was] one of the fastest skaters in hockey" (Hafner, Dan. "Kings Trade the Superstar Who Wasn't." Los Angeles Times, Jan 22, 1977.)—did pace the club in scoring during his first three full seasons in LA. Only four Kings (Dionne, Gretzky, Kopitar) have accomplished that feat.
However, these Widing-led squads limped to a 76-125-33 overall record, as the Swede strained to carry a fledging franchise.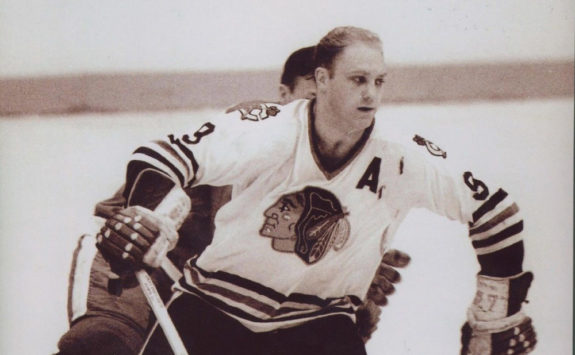 "He was to lead the club out of the wilderness. It was more than a young man brought up playing the European style of no body checking could handle.
"Widing remembers the dark early days well. 'You bloody well knew you weren't going to win, most nights,' he says. 'You had to make yourself go out there and play.'
"I felt the pressure too. I was centering a line that had to score the goals if we were going to have a chance to win. If my line went two or three games without a goal we heard about it. We also heard the boos." (Hafner, Dan. "Kings' Old Man, Juha Widing, Enjoys the Pressure of Winning." Los Angeles Times, Nov 12, 1974.)
"Whitey" finally crossed into the postseason in 1973-74. The next year, he was a cornerstone of the Kings' most successful regular season ever. He put up a robust 57 and 60 points during those respective seasons (ranking second and fifth on the club).
That said, in January 1977, when Los Angeles traded a then-struggling Widing to the Cleveland Barons, the LA Times used an apt headline: "Kings Trade the Superstar Who Wasn't."
Perhaps overrated in his playing days, Widing is too easily dismissed now.
Joe Pelletier's pick: Juha Widing
"Fast and cerebral, he never shied away from the physical play. But because of his name, he got labeled by everyone who never saw Los Angeles play back in the 1970s as a soft European. Really unfortunate as he was a crafty player."