'The Nuck Stops Here' is a Vancouver Canucks news and opinion column running every Sunday throughout the season.
NEWS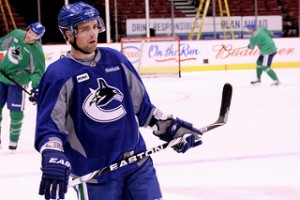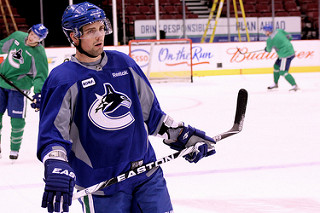 Los Angeles Kings reportedly interested in Dan Hamhuis
Last week, it was reported by Pierre Lebrun that the LA Kings have talked about acquiring Canucks defenceman Dan Hamhuis in preparation for another run at the Stanley Cup. Hamhuis, 33, is widely considered the best defenceman on the trade market this year, but has played just 34 games this season. He was a gold medalist in 2014 with Team Canada in Sochi, and still remains a quality top-four shutdown defenceman.
Bob McKenzie reported that should Hamhuis waive his No Trade Clase, it's conceivable that he'd go to a Cup contender, and the return to Vancouver as a free agent on July 1st.
Scores of the Week
Vancouver Canucks – 2 : Toronto Maple Leafs – 5
Vancouver Canucks – 2 : Minnesota Wild – 5
Vancouver Canucks – 2 : Anaheim Ducks – 5
Calgary Flames – 5 : Vancouver Canucks – 2
Current Record: 22-24-12 (56 Points ~ 5th in Pacific Division, 11th in Western Conference, 24th in NHL)
ANALYSIS
ANALYSIS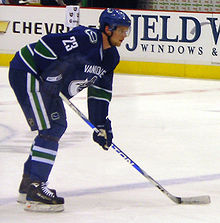 Canucks missing Alex Edler on blue line
Alex Edler has been at the end of a lot of criticism of late. Whether it be for his lack of offensive production, or for his occasional major defensive miscue, the 29-year-old Swede has been at the brunt of some condemnation over the past handful of weeks. However, since being injured February 10th against the Arizona Coyotes, the Canucks' defense has imploded, and is even further damaged than it already was. Over the last four games, the Canucks have allowed a whopping 20 goals (five per game), and have generally been dominated on the shot clock, allowing an average of 34.5 shots against per game. Additionally, Edler's absence is being felt on the power play. Despite putting a couple power play goals up against the Minnesota Wild, the trickle down effect on Vancouver's power play units is evident, with the likes of Dan Hamhuis and Chris Tanev being asked to man the second unit simultaneously at times (as good as they are defensively, neither should be playing on any sort of man advantage with regularity). It's easy to hate on Alex Edler sometimes, but it's hard to deny that his injury is a massive one for the Canucks to have to try and overcome.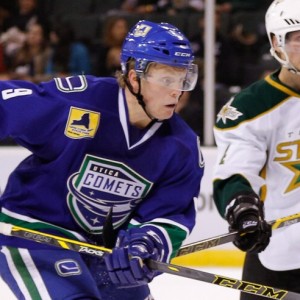 Youth movement needs an acceleration
With the trade deadline just around the corner, the Canucks look poised to be major sellers on February 29th. With the likes of Radim Vrbata, Dan Hamhuis and Yannick Weber all likely to be dealt by the time March rolls around, it's time for the Canucks to give some serious consideration to accelerating their youth movement. With the likes of Hunter Shinkaruk and Brendan Gaunce, first round picks in 2013 and 2012 respectively, putting up fantastic seasons down in the AHL and looking poised to take over a roster spot in 2016-17, it may be best for the organization to see what they have in some of this young talent. Consensus is that this team is heading for a rebuild next season, and the best way to prepare for that is to gauge where some of their up-and-comers are at in their development process. Vancouver is almost officially out of the playoff race now, and it's the best time to see where Shinkaruk, Gaunce, as well as the likes of Alex Grenier and Andrey Pedan are in their journey to becoming full-time NHL'ers.
AROUND THE BLOG-O-SPHERE
Fun links about the Vancouver Canucks from all around the internet
Jason Botchford on why the Canucks keep losing on home ice [The Province]
Head coach Willie Desjardins makes for an easy target these days [National Post]
Why Chris Tanev is the Canucks' most important player [Sportsnet]
The kids are leading the way in Utica [CanucksArmy]
Why the Utica Comets should be left alone [Pass It To Bulis]
The latest edition of the Patcast, with Jeff Paterson and Ben Kuzma [The Province]
Markus is a Vancouver Canucks columnist out of Victoria, BC. Markus is also a Staff Writer for Last Word on Hockey, an Editor and Staff Writer for country music website The Shotgun Seat, and founder of This Is Country Music.