After having reached the quarter pole of the shortened season with a 1-0 loss at home against Winnipeg on Saturday, the Ottawa Senators sit 6th in the East with a record of 6-4-2 and a goal differential of +8, a very respectable if not better than expected result. Having said that, Ottawa's success has come despite being without the services of Jason Spezza for more than half of their 12 games (in which they have gone 3-4, including two 1-0 losses), and the reality is that he may not return until sometime in April or for the playoffs, if at all.
So far, the Senators have been able to fill that void internally with some young call ups like Mike Zibanejad & Stephane Da Costa, while also calling on their key forwards to step up in his absence, which they have. Oh, and it also helps that Erik Karlsson is only continuing to get better and that Craig Anderson has been playing out of his mind, remaining near the top of all conceivable goalie stats.
How long they can sustain success without their best forward is anyone's guess, and it may come to the point where they will have to look elsewhere for reinforcements and/or building blocks. Here are three candidates to fill that C void in Spezza's absence.
The Minor Leaguer
If the Senators are looking to add some offense at the centre position, maybe they need to look no further than their provincial rivals, or more specifically their AHL affiliate. Say what you want about his time with the Leafs and the contract handed to him by their now departed GM, but Tim Connolly (when healthy) does have the ability to put up points, averaging 0.62 for his career, with a slight bump within the Northeast Division (0.7 PPG.)
In what would have to be considered only a stop-gap move, Connolly might be the option that would cost Ottawa the least in terms of acquisition, even if the prorated cap hit to potential output ratio might be higher than desired. Connolly has 3 G & 1 A in 7 GP for the Marlies, and could be a good set up man for some of Ottawa's established snipers.
The Pending UFA
Source tells me today #Leafs and #Senators have approached Florida about centre Stephen Weiss. Would look superb on either team.

— Howard Berger (@Berger_BYTES) February 7, 2013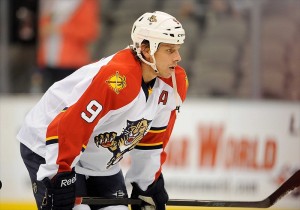 In last week's "30 Thoughts", Elliotte Friedman quoted Florida Panthers GM Dale Tallon as having said "I'm not trading him, I'm going to try to sign him." The 'him' in question is Stephen Weiss, a soon-to-be UFA who many have speculated may be on the move if the Panthers are unable to reach an agreement on an extension with their long-serving centre. Weiss – selected 2 spots after Spezza in the 2001 NHL Entry Draft – has put up career averages similar to that of Connolly, becoming a consistent presence on the Panthers roster over the years.
As THW counterpart Jameson Cooper argues here, Florida does have a rich crop of young forwards looking to crack their way into the lineup, and they may choose to focus on the youth movement rather than commit to Weiss long-term. As evidenced in the tweet above, the Senators appear to be very interested in obtaining his services, and do have the cap space to retain Weiss past this season. The question here is what Florida might ask for in return, and if the Senators would be willing match their request.
The RFA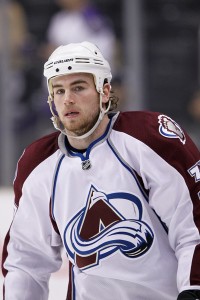 For whatever reason, the Colorado Avalanche have yet to sign restricted free agent Ryan O'Reilly, and as Ryan Lambert points out here (citing O'Reilly as one of the top 10 centres in the world), the situation is becoming downright embarrassing; "the reality is that the chances of a Ryan O'Reilly offer sheet seem to be growing more and more realistic." It's already been pointed out that Ottawa has more than enough cap room to spare, and therefore possess the ability to offer O'Reilly an attractive long-term contract that he desires and, quite frankly, deserves.
At 22 years of age, O'Reilly has already made a considerable impact in the NHL (check the helpful age comparables here, via Pension Plan Puppets), and has the ability to positively affect the game in any area of the ice. Obviously there are questions as to whether or not the Colorado Avalanche would simply match an offer thrown his way, or what the compensation would be should they choose not to. But if the Senators are looking to make a serious post-lockout splash by increasing their chances of success this year while also continuing to build for the future, this is a move they should make.
It's quite possible that the Senators will stay the course with the current group, and take their chances on staying afloat and remaining in playoff contention sans Spezza. But, if they do decide to make a move to further solidify the middle, there are options out there.
Connolly may not be much to get excited about, but the possibility of adding Weiss or O'Reilly to a centre core that features Spezza, Kyle Turris, Da Costa, Zibanejad and Zach Smith is a tantalizing one.
The Senators next game is on Tuesday vs. Buffalo, followed by a Wednesday date with the Penguins in Pittsburgh.
Follow Ian on Twitter for more hockey updates and commentary.