I've been himming and hawing over potential Penguins' trades for the better part of the past month now.
Just the other day, our very own Mike Colligan wrote a terrific article, making the case for the Pens to acquire Ryan Kesler from the Vancouver Canucks and return to their three-centermen model (a la when Jordan Staal was in the fold). I wasn't totally sold on the idea. More so taking the side of Kesler being oft-injured, and currently battling a hand injury that he suffered during the United States first game of the Sochi Olympics. That, and Kesler comes with a $5 million cap hit that I'm not sure the Penguins can absorb this season (I'm not an expert on explaining how the NHL's long-term injured-reserve system works. Check out capgeek.com for a detailed explanation).
The fact is; as currently constructed the Penguins are not a Stanley Cup-winning team. Especially now with Kris Letang's health a concern for the rest of this season.
Allow me to elaborate on that idea for just a second. They were not a Cup-winning team with him in the lineup. I maintain my stance from a previous article that Kris Letang was to be the team's greatest bargaining chip to acquire a much-needed top line winger. Now, with Letang sidelined indefinitely after being diagnosed with having a stroke, his name can be removed from future trade talks.
[Check out our partners at TiqIQ for the best deals on Pittsburgh Penguins tickets for all 2013-14 games.]
So Ray Shero and the rest of the Penguins' front office will have their work cut out for them; in order to make this team better and legitimately contend for the Cup.
Without further ado; as the NHL's annual trade deadline looms on the horizon next Wednesday at 3pm eastern time, here are my final three trades that the Penguins should attempt to make happen (qualifier: again, I'm not an expert on LTIR and it's salary cap effects. These trades are all suggested with the idea that they would work under the parameters of the NHL's salary cap).
Pittsburgh Acquires: RW Brad Boyes from the Florida Panthers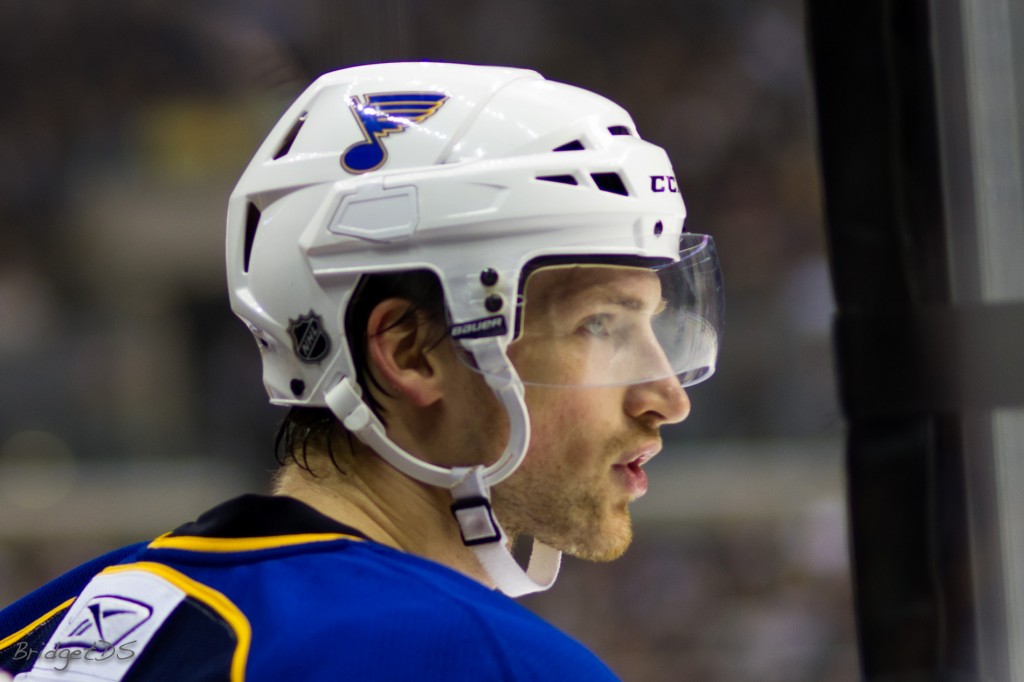 Florida Acquires: Robert Bortuzzo, Pittsburgh's 2014 3rd Round Draft Selection
While this may not seem like much with which to part, Florida is unlikely to resign Boyes at the end of the year. This is a classic example of "get something instead of nothing."
Panthers' GM Dave Tallon has come out and said recently that he will not be holding a "fire sale" with his hockey club. The Panthers are a young team, with some quality talent around which they can build. Adding a Robert Bortuzzo to the mix will bring some much-needed toughness to a team that needs to keep it's young guns from being bullied.
It may take a bit more to land Boyes, however. He does lead the Panthers with 17 goals, to go along with 11 helpers this season. I could see Shero adding a young forward to this deal as well. Jayson Megna immediately comes to mind.
Pittsburgh Acquires: LW Matt Moulson from the Buffalo Sabres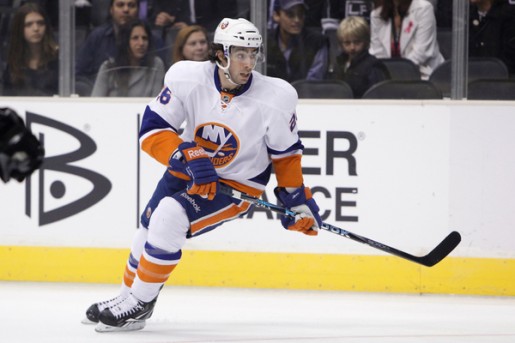 Buffalo Acquires: RW Beau Bennett, Pittsburgh's 2014 first Round Draft Selection
I'm gonna get raked over the coals for this one. I can already hear nearly every reader screaming at their screens "Beau Bennett AND a first-rounder for a rental player?!? Are you insane?!?" Hear me out, dear readers.
Do any of you really have high hopes for Bennett?? Especially this season? Back in September/October I was driving the Double-B Bandwagon. I really thought he was ready for a breakout season, thus establishing himself as a stalwart in the Penguins' group of top six forwards. But yet another wrist injury, then a setback to said wrist injury, have derailed any hopes I really have for him. This season or in the future.
The Sabres know that Moulson won't be back with them next season. In fact, if the Penguins can't pull off this deal, then I fully expect them to make a play for him in free agency this summer. The only significant difference between the Boyes' deal and this one, is that Moulson is regarded as the better hockey player in most circles, therefore it will take more to get him.
As for Bennett; and based on my theory that he won't be able to stay healthy, if you're the Buffalo Sabres and Beau Bennett is offered up, you have to jump on it despite those fears, don't you?
Pittsburgh Acquires: C Ryan Kesler from the Vancouver Canucks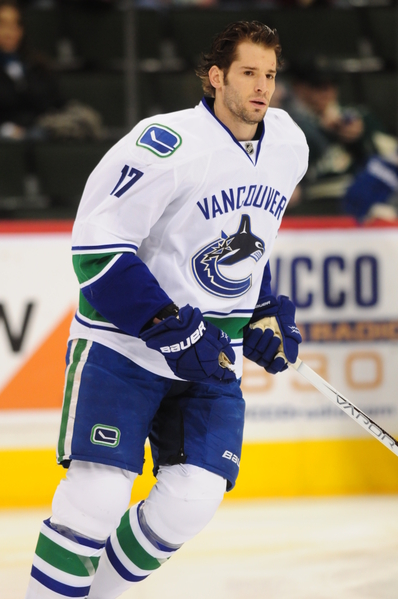 Vancouver Acquires: C Brandon Sutter, D Simon Despres, Pittsburgh's 2014 2nd Round Draft Selection
There it is. That's the big one.
You could probably even throw in any one of Brian Gibbons, Jayson Megna (assuming he doesn't end up in another deal), or Chris Connor to sweeten the pot a bit, if Canucks' GM Mike Gillis asked for it.
The rumor broke a few days ago that Kesler had asked to be traded out of Vancouver. Some reports suggest that he wanted out at the beginning of the year, others have it as recently as the beginning of February. His agent, Kurt Overhardt, denies that Kesler made the trade demand at all. However, when Gillis was approached about the same topic, he fired back with a "no comment," leaving the door wide open for interpretation.
If the trade was never asked for, and the player and agent both deny it, why not finish off the rumor if you're Mike Gillis and deny the report yourself, killing off any contradictory thoughts? Things that make ya go "hmmm."
As for Kesler the hockey player, if he's available you put your best offer out there and hope that it's enough. Probably the most appealing trait of Kesler's – to the Pens – would be that he will be under team control next season as well. At a very friendly cap hit of only $5 million.
Obviously I've warmed up to this idea after having a couple of days to let it marinate. He's a tough-as-knuckles guy who is great at the faceoff dot, is one of the best two-way centermen in the league today, and kills off penalties like his life depends on it. Couple that with some familiarity having played for Penguins' head coach Dan Bylsma in the Olympics (Bylsma made Kesler his top center) and the fit is almost perfect.
Kesler; as ESPN's Craig Custance put it, is a game-changer. Enough said.
All of these suggestions (or hopes) come with the idea that Pittsburgh can make it work within the salary cap. In the end, the biggest name that the Pens are giving up is Brandon Sutter, and he is being replaced by Ryan Kesler. Anyone object?
Some other Penguins' names to keep in the backs of your minds are Derrick Pouliot, Brian Dumoulin, Harrison Ruopp and Philip Samuelsson.
T-minus six days and counting.
Let the magic show begin.
As an FYI, the next Penguins/THW Mailbag will be up next THURSDAY, March 6th. Due to the trade deadline being Wednesday at 3pm, I want to give you all a chance to absorb the deals of the day (and days prior) and have a chance to get your questions to me. So stay tuned for that.
Your thoughts and comments are always welcome here at The Hockey Writers, or directly to my personal inbox:
TDTorraoTHW@gmail.com
I can also be reached on Twitter: