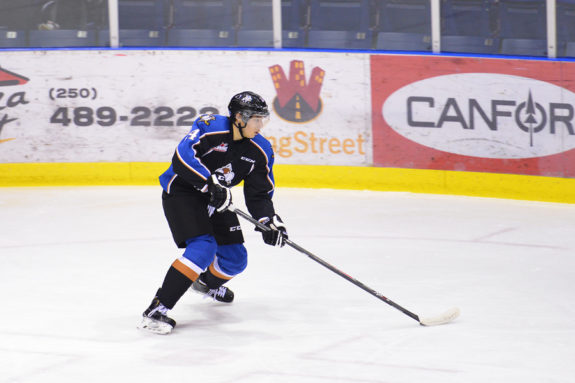 The shelves used to be bare in respect to the Toronto Maple Leafs prospect cupboard. For many years, bad drafting and the trading away of picks, made it next to impossible for the organization to stockpile any worthwhile depth.
Slowly, that has begun to change. Recent drafts have seen the Blue and White make intelligent picks that could one day develop into solid full-time NHL players. To build an effective roster, it is vital that a team has a wealth of experience on the blueline. The Leafs now boast a veritable smorgasbord of defensive prospects. They range from gritty and tough to fast and skilled. Many, if not all,  are looking to carve out a spot and make a good impression on the management team of the Maple leafs.
For the purpose of this article, I have decided to talk about prospects that have yet to play a game for the big club. For this reason, names like Stuart Percy, Petter Granberg and Andrew MacWilliam will be excluded from the mix.
Rinat Valiev: Defence, Kootenay Ice (WHL)
Valiev was taken in the third round, 68th overall in the 2014 NHL draft. The Russian is an exceptional and dynamic skater that excels on all areas of the ice. He also possesses a physical and edgy side and is more than willing to drop the gloves and defend a teammate if the need arises.
The native of Nizhnekamsk, Russia is also a strong puck handler and has good offensive instincts. Valiev increased his points total in his second year with Kootenay by putting up 46 in 52 games. He also upped his goal total from his first season from five to nine. Valiev also represented Russia at the World Juniors this past year which gave his development a great boost.
Tom Nilsson: Defence, Toronto  Marlies (AHL)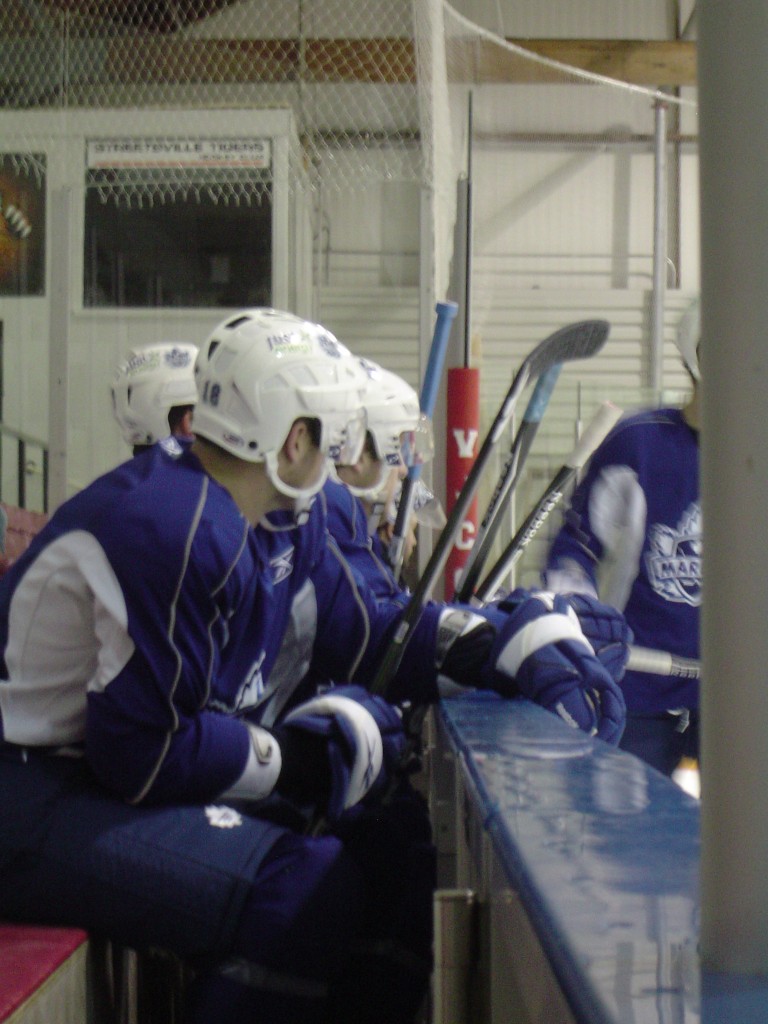 The product of Tyreso, Sweden was taken by the Maple Leafs with the 100th pick in the 2011 draft. Nilsson is a hard-nosed defenceman who loves to hit and is never shy about throwing his weight around. In his so far limited time with the Toronto Marlies due to injuries, the Swede was relied on to be one of the team's shutdown defenders.
He skates well, owns a solid shot and is a steady and dependable presence in his own end. He is also willing to sacrifice his body and block incoming shots. He projects to be a lower pairing, responsible defenceman.
Victor Loov: Defence, Toronto Marlies (AHL)
The second Swede to make this list, Victor Loov (pronounced love), is a unique case. When he transitioned over to the Marlies, he was expected to be a hard-hitting defensive defenceman. Through his first season, he's not only done that, he's also been involved offensively, scoring 21 points in 74 games.
Loov is a big boy and is listed at 6-foot-3 and 200 pounds. Despite his large frame, he has good foot speed and top notch hockey sense. He's also not afraid to line up an opponent and crunch them with a bone jarring hit or start a play with a perfect tape to tape breakout pass.
The Maple Leafs finally have some worthwhile defensive depth to work with. They have prospects that are skilled, hungry and ready to make an impact. If the organization is truly committed to change, giving these players a shot at the big time may be the best course of action.