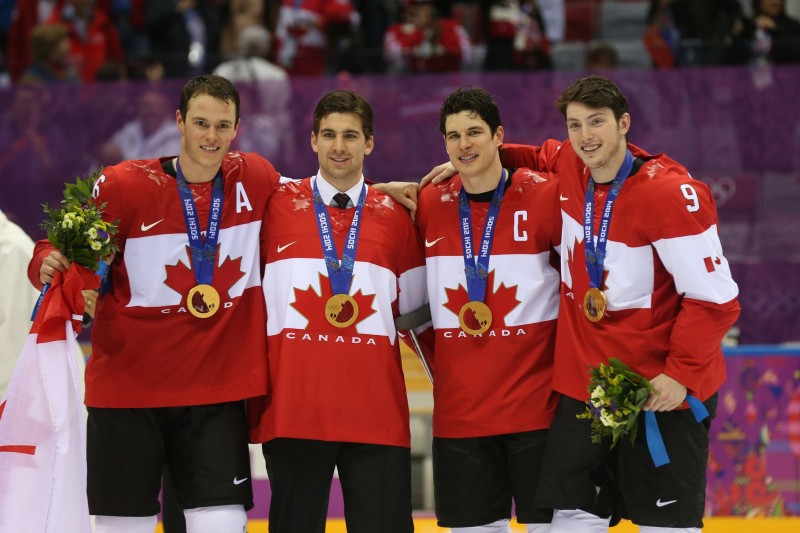 Canada is the best hockey country in the world. Hockey is a way of life in Canada and great players enter the league each year. Since 2010 Canada has captured Gold Medals at the 2010 Vancouver Olympics and 2014 Sochi Olympics. Canada also won the World Juniors this past year. There are a lot of great Canadian players in the NHL today. Here are my top 10.
[Related: Top 10 Finnish Players in the NHL]
10) Ryan Getzlaf
One of the best leaders and centers in the NHL today is Ryan Getzlaf. Getzlaf is an exceptional combination of size and skill with an elite shot. Getzlaf won a Stanley Cup in 2007 during just his second NHL season. He also has won two Olympic Gold Medals with Team Canada in 2010 and 2014. Getzlaf scored 25 goals, 45 assists and 70 points this past season. He then added 20 points in 16 playoff games. The Ducks went all the way to Game 7 of the Western Conference Final. Next season they will look to take another step and return to the Stanley Cup Final.
9) Shea Weber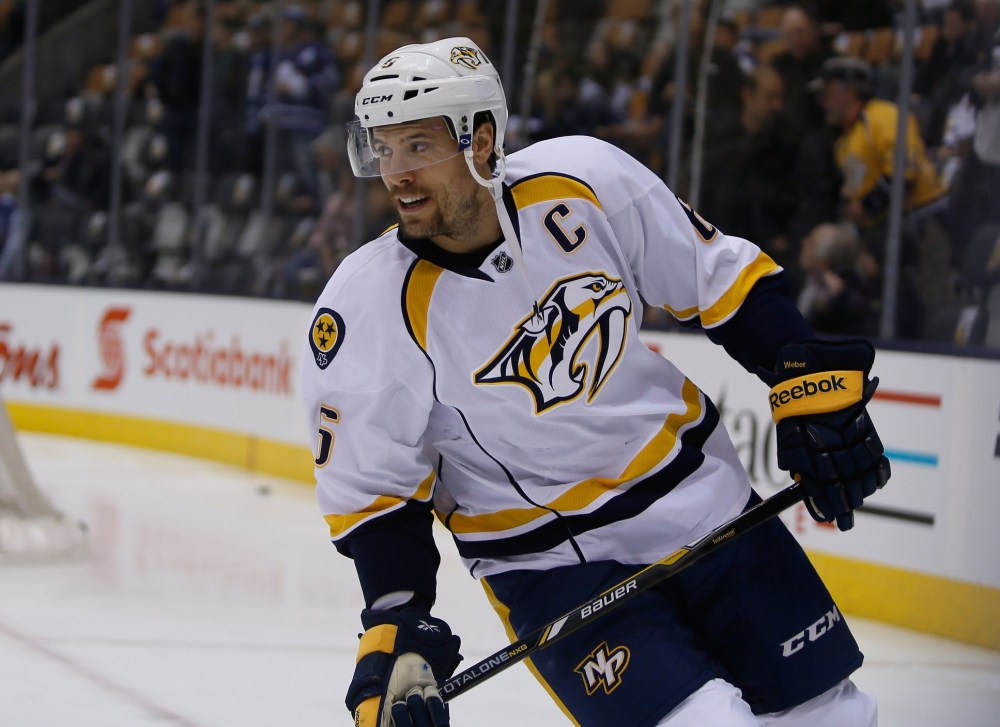 Weber has one of the best shots from the blueline in hockey. He is also a dominant defensive defenseman. In 78 games this season Weber scored 45 points and helped lead Nashville back to the playoffs. Weber is an intimidating presence on the blueline and will be a big part of the success of the upstart Nashville Predators for years to come.
8) Steven Stamkos
The second best pure goal scorer in the game to Alexander Ovechkin, Stamkos possesses an amazing one-timer and goal-scoring ability. He also has shown the ability to take the body and be a physical presence. Stamkos is becoming a great leader in the NHL after finishing his first full season as captain of the Tampa Bay Lightning. Stamkos was second in the league this year with 43 goals and helped lead the Lightning to a Stanley Cup Final appearance this season.
7) Tyler Seguin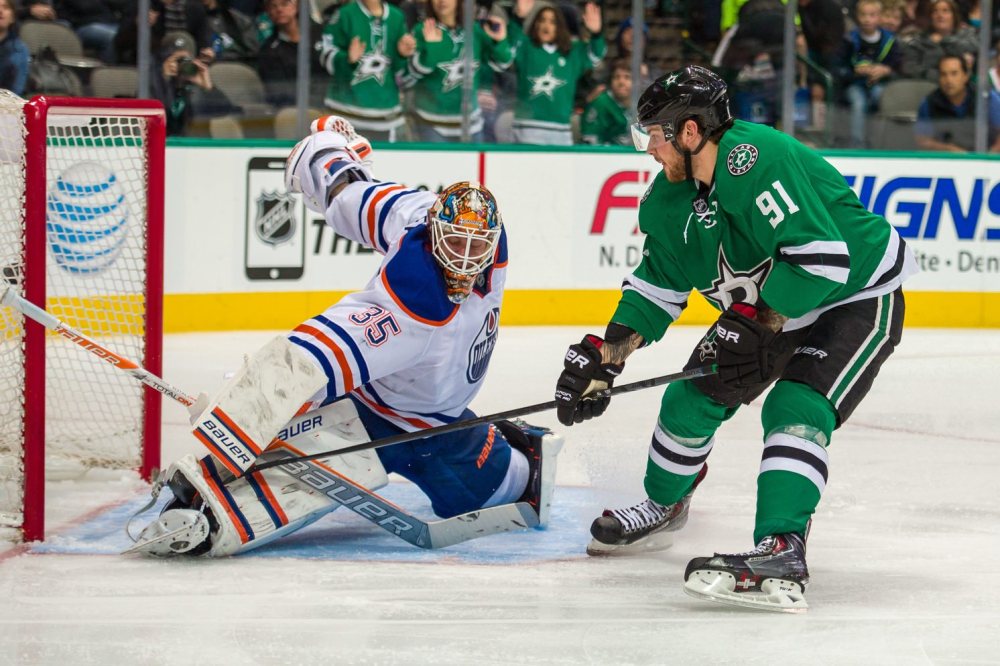 Seguin is an exceptional talent that has thrived in the open system of the Dallas Stars. Not many teams play with the speed of the Dallas Stars and Seguin has become a dominant force capable of making his teammates better. Seguin has great hands and a very good shot. He centers Jamie Benn on the Stars top line. In Seguin's first year in Dallas in the 2013-2014 season he set career-highs across the board with 37 goals. 47 assists and 84 points while leading the Stars to the playoffs. This past season Seguin had 77 points in 71 games. His goal is to bring the Stanley Cup back to Dallas one day.
6) John Tavares
Tavares is a highly skilled center with exceptional hockey sense and playmaking ability. Tavares was second in the NHL this past season with a career-high 86 points. Not many players in the league have the ability to take over a hockey game, however John Tavares has that ability. He has gotten better every year since entering the league in the fall of 2009. As the Islanders move to their new home in Brooklyn, Tavares is looking to take another step and get the Islanders deep in the playoffs.
5) Drew Doughty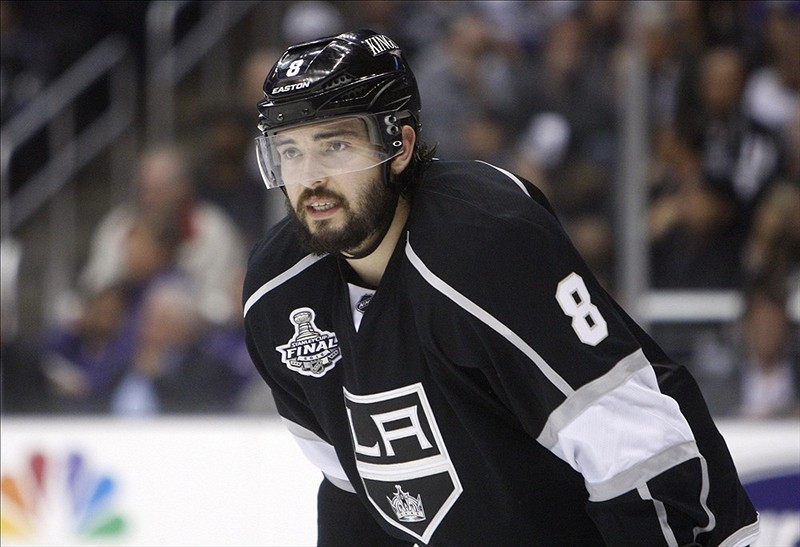 Doughty is another exceptional talent from the blueline. Like Keith, Doughty can play in any situation for his team. Doughty is an excellent skater, always has his stick in the right position defensively, can jump in the rush and get back and play defense. Doughty has two Stanley Cups and two Gold Medals in his young career. Doughty scored 46 points in 82 games this year for the Los Angeles Kings. He has the poise to win a Norris Trophy someday and be a future captain in the NHL.
4) Duncan Keith
Duncan Keith is the definition of a workhorse defenseman. He just does everything at a high level. Keith is an excellent skater, puck mover and defender. He has three Stanley Cups, two Norris Trophies and two Olympic Gold Medals. Keith was the 2015 Conn Smythe Trophy Winner with 21 points in 23 playoff games while averaging over 30:00 minutes of ice time per game.
3) Jonathan Toews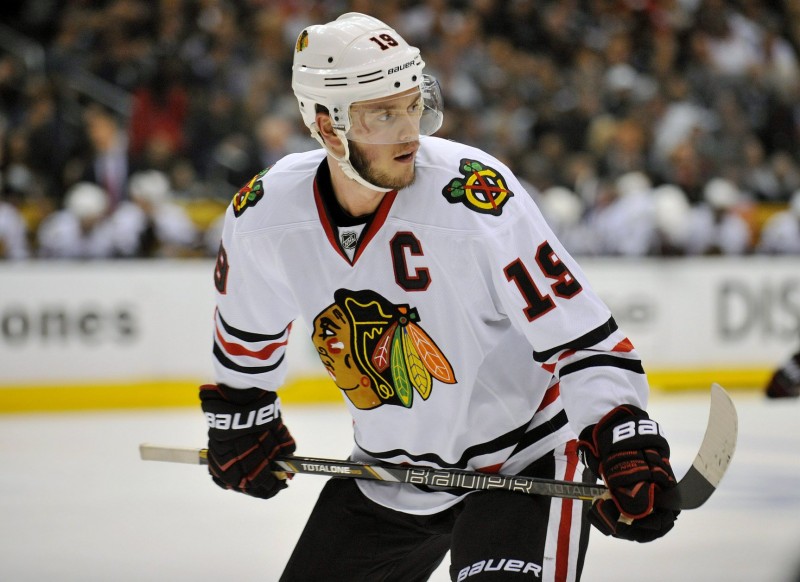 Toews is one of the best players in hockey. Not many combine leadership, skill, defense and grit better than Toews. He is dominant in all three zones and has captained the Chicago Blackhawks to three Stanley Cup Championships since 2010. Toews also has a Selke Trophy (2013), Mark Messier Leadership Award (2015) and two Olympic Gold Medals for Team Canada (2010 and 2014) to his resume. During the regular season this year, Toews scored 28 goals, 38 assists, 66 points and was a plus 30.
2) Carey Price
Price just completed one of the most dominating seasons by a goaltender in the NHL History. He went 44-16-6 with a 1.96 GAA, .933 save % and nine shutouts. For his efforts, Price won the Hart Trophy, Ted Lindsay, Vezina and tied with Corey Crawford of the Chicago Blackhawks for the William M. Jennings.
1) Sidney Crosby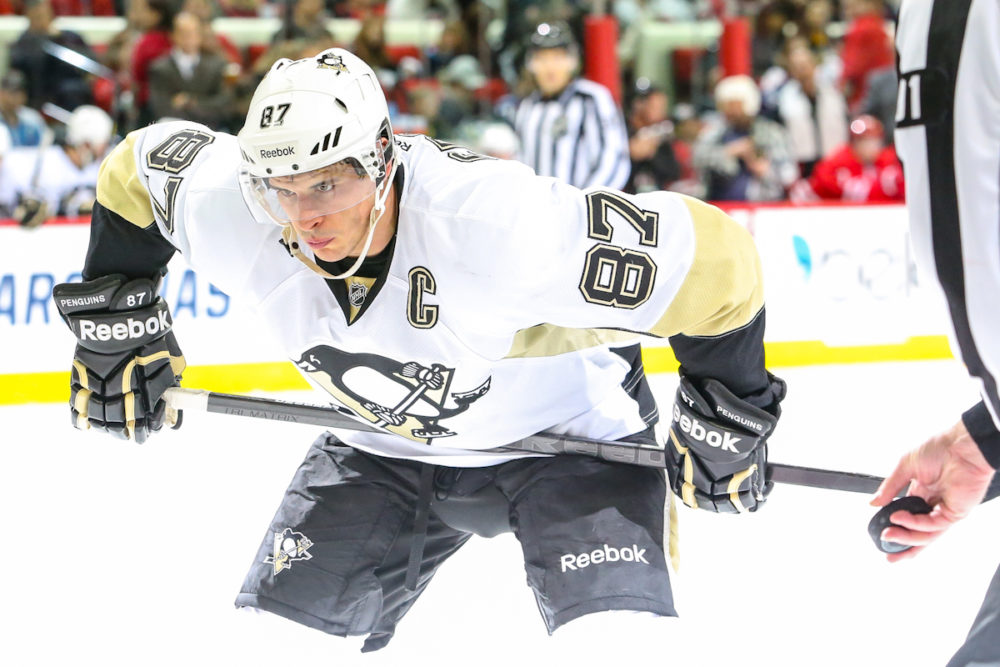 Crosby is the best player in hockey. He has elite vision, skating ability, passing, and is unreal on the backhand. His strong lower body allows him to shield the puck from defenders and he is very strong on his skates. Crosby finished the season in 2014-2015 with 84 points in 77 games, which was 3rd in the NHL. Over the past 3-5 years injuries have slowed Crosby down, but he appears to be returning to top form. In 10 years in Pittsburgh Crosby has hit the 100 point plateau in five of those seasons. He has won a Stanley Cup in 2009, two Art Ross Trophies, two Ted Lindsay Trophies and two Hart Trophies. He also has won two Olympic gold medals. In the NHL one player can't do it all and the Penguins have just been running into better teams lately in the playoffs. The NHL is extremely competitive and the margin between winning and losing is not much. The Pens are just another team in the league these days despite having Crosby and Malkin. The Metropolitan Division has a few Stanley Cup Contenders.
I am a 2015 graduate of Montclair State University in New Jersey. I have coached ice hockey at the high school level for two seasons here in NJ. I will be covering the Toronto Maple Leafs moving forward for The Hockey Writers.