When rumors of Dougie Hamilton being available for a trade began floating around last week, I immediately dismissed them as impossible. He's a future stud #1 defenseman that's 22 years old. "No team would be dumb enough to trade him," I thought.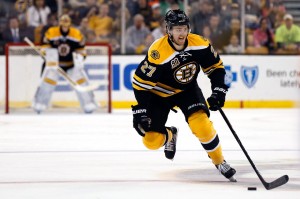 I wrote how it would be stupid for the Bruins to deal him for the #3 overall pick minutes before he was actually traded. Once I saw the actual return, my immediate response was to detail how the Bruins had turned two extremely valuable assets in Tyler Seguin and Dougie Hamilton into a collection of spare parts.
The rest of the hockey world had a similar reaction. There have been reports that indicate strange circumstances about Hamilton's tenure in Boston. There was a report that Hamilton was disliked by teammates and dictated which teams he would sign with. Another stated that Don Sweeney was afraid of an impending offer sheet from another team, and preempted it with the trade.
Bruins GM Don Sweeney said tonight he felt an RFA offer sheet was coming for Hamilton and had to act now.

— Tim Panaccio (@tpanotchRET) June 26, 2015
Whatever the truth is, everyone agrees that the Bruins should (and could) have gotten more for Hamilton had he been properly shopped around.
Some teams didn't even seem aware Hamilton was being aggressively shopped today. Bruins auction process for a player this good was flawed.

— James Mirtle (@mirtle) June 26, 2015
The armchair GMs over at HFBoards decided to examine what each respective fanbase would have offered for Hamilton, had they been in their GM's position. Below are offers from 20 different teams. Obviously, we have no idea whether each real GM would offer anything like the proposals below, but it does go to show how Hamilton is perceived around the league.
Bruins fans, you may want to refrain from scrolling down to avoid further disappointment. The eight teams whose fanbases did not make offers generally possess defenses loaded with young talent (Arizona, Buffalo, Columbus, Florida, LA, Nashville, NJ, and St. Louis), and did not necessarily have a great need for Hamilton.
The Proposals
Anaheim: Sami Vatanen, 1st Round Pick
Vatanen is worth at least a 1st & 2nd, and the 1st round pick easily makes this deal better than real life. Verdict: Better
Carolina: Jeff Skinner, Ryan Murphy & 1st Round Pick in 2016
Skinner has dealt with injury problems, but is a dynamic offensive talent who has scored 30 goals twice and is only 23 years old. Considering the uncertain future of the Hurricanes, that 1st would likely be quite valuable. Verdict: Better
Chicago: Teuvo Teravainen, Patrick Sharp & 1st Round Pick
Teravainen and Sharp would have been better than the real return, and the 1st is a cherry on top. Verdict: Better
Colorado: Draft picks #10, #31, #40, & Duncan Siemens
The picks are in higher positions, and the Bruins pick up a decent prospect. Verdict: Better
Dallas: Brett Ritchie, #12, 3rd Round Pick
The #12 is a slight upgrade on the biggest asset the Bruins received, and Ritchie and the 3rd are about equal to the two second round picks. Verdict: Equal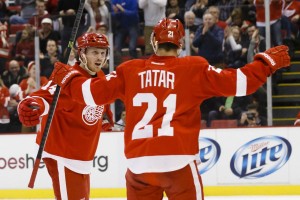 Detroit: Tomas Tatar, Ryan Sproul, & two 1st Round Picks
No question. Verdict: Better
Edmonton: Leon Draisaitl, #16
The draft pick is slightly worse than the biggest piece the Bruins received, but Draisaitl is a former #3 overall pick and is much more valuable than tow second round picks. Verdict: Better
Minnesota: Jonas Brodin, #20
Brodin is a very good young defenseman worth more than a 1st round pick. The 1st is more valuable than two second round picks. Verdict: Better
Montreal: Nathan Beaulieu, Nikita Scherbak, & 1st Round Pick
Two former 1st round picks that have developed well, and another 1st is a no brainer. Verdict: Better
New York Islanders: Griffin Reinhart, Joshua Ho-Sang, & 1st Round Pick
Same as Montreal. Verdict: Better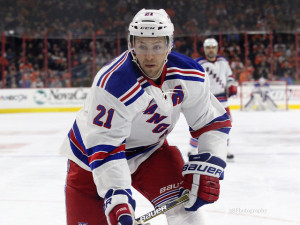 New York Rangers: 
Derek Stepan, Tanner Glass, & Kevin Klein
Stepan is a #1 center, although this deal doesn't help the Bruins with the salary cap. Stepan is in need of a new contract, and is going to receive a hefty raise. The Bruins' depth at center means Stepan doesn't fill a glaring need. Verdict: Equal
Ottawa: Mike Hoffman, #18, #21
Hoffman is an impressive young goalscorer, and two first round picks make this one obvious. Verdict: Better
Philadelphia: #7, #29
The #7 is a clear upgrade on #14, and the late 1st round pick is about equal to two second round picks. Verdict: Better
San Jose: Mirco Mueller, #9, #39
Mueller is a future top 4 defenseman, the #9 would have brought a great young prospect, and the second round pick is an added bonus. Verdict: Better
Tampa Bay: Jonathan Drouin
Drouin has tremendous potential, and is likely to become a dynamic top line winger. He's only one prospect, but I'd take him over what the Bruins got. Verdict: Better
Toronto: James vanRiemsdyk, #24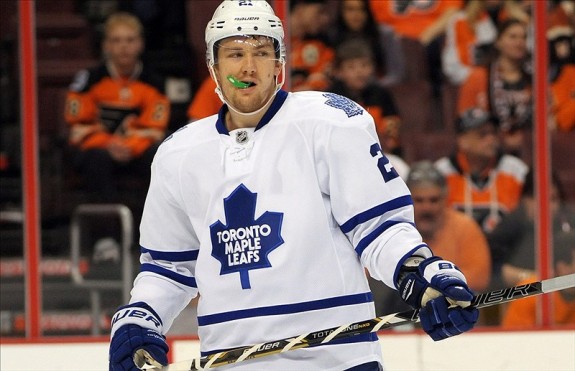 JVR is a top line forward, and the first round pick makes this one even more obvious. Verdict: Better
Vancouver: Jake Virtanen, #23
Virtanen was somewhat of a disappointment this season, but is a former 6th overall pick. He's more valuable than the #14, and #23 is better than two second round picks. Verdict: Better
Washington: Marcus Johansson, Madison Bowey, & Pheonix Copley
Johansson is a legitimate top six forward, and Bowey is a stud defensive prospect. Copley is a throw-in. Verdict: Better
Winnipeg: Dustin Byfuglien, Joel Armia, #17
Byfuglien is a very divisive player, but is a minute munching defenseman that could have gobbled up the minutes left by Hamilton. Imagine him and Chara on the ice at the same time. Armia is a former first rounder himself, and the #17 brings a great prospect. Verdict: Better
Bill Schoeninger is a Philadelphia Flyers writer and current Boston University student studying business. Coming to THW from Hometown Hockey, Bill follows and writes about the Flyers, Boston University Terriers, and NHL Draft prospects. Follow him on twitter @BSchoeninger17