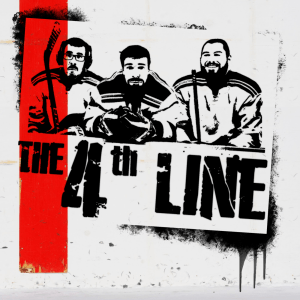 The NHL Draft has come and gone, but that doesn't mean the talk surrounding the event has died down in any way. Episode 34 of The 4th Line Podcast presented by The Hockey Writers goes deep into the draft as well as all the deals that went down during the weekend.
Synopsis:
The guys break down the week that was in the NHL, from the NHL draft, to draft day trades, preview some of what to expect when free agency opens, defend their opinions on overrated player(s) and get to know Joel a little better.
The 4th Line Podcast Presented By The Hockey Writers comes out of Calgary, Alberta, bringing a no finesse take on the world of hockey.
Started by Carl, Dave and Gary in October 2014, the guys share their thoughts on the news of the week and air their grievances in the Kangaroo Court.  With a variety of opinions, The 4th Line provide their own unique and fun view of hockey. So, tune in every week to hear the latest from the guys and their guests, and get a view on the game you can't find anywhere else.
You can also find The 4th Line on Soundcloud, iTunes and Twitter.