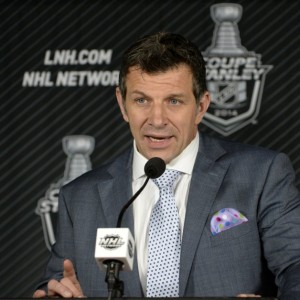 Come mid-June, the spotlight will be on the Las Vegas Golden Knights and who they will select in the upcoming Expansion Draft. They're not the only team doing the picking, though. Every other NHL team will have to choose who they will be protecting, with the Montreal Canadiens being no exception.
Habs general manager Marc Bergevin has to submit his protected list by June 17, with the draft itself set for June 20. The selections are scheduled to be released the following day. Here are the current Canadiens whose names might be announced, in order of increasing likelihood of them switching teams.
5.  Alexander Radulov
Why Habs wouldn't protect him: Radulov will be an unrestricted free agent. The Habs can't protect him unless they sign him ahead of time. The Golden Knights can negotiate with all free agents prior to them hitting the open market. If the Knights come to an agreement with Radulov, he will be the one player the Canadiens "lose" to the expansion franchise.
Why the Knights would select him: Every NHL team should have at least some interest in adding a player of Radulov's caliber. That's especially true of a team literally devoid of front-end talent. Any behavioral missteps Radulov may have made in the past are likely long forgotten after he proved himself as a legitimate top-line option this past season with the Canadiens, earning 54 points. The big question is whether the now-family man wants to ply his trade for an expansion franchise in Sin City.
Habs Desirability Index: 5/10; Losing a player like Radulov is never a good thing, but there's a chance the Habs have already lost him anyway. Radulov's successful NHL comeback may have realistically priced him out of the Canadiens' price range. If that's the case, it's probably for the best the Knights pick someone the Habs had no shot at re-signing.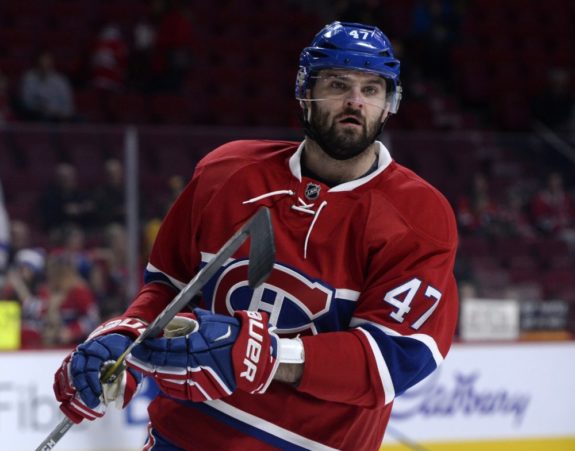 4. Charles Hudon
Why Habs wouldn't protect him: There just aren't enough available spots (either seven forwards or eight skaters, depending on the format the Habs choose), especially not for a player who has yet to make an impact at the NHL level despite being drafted five years ago (in 2012; Alex Galchenyuk's draft year). That's an admitted catch-22, because it's not like Hudon has been given much of a chance, with just six NHL games played in his young career.
Why the Knights would select him: He's still young (23) and has shown immense potential as a perennial scoring threat in the American Hockey League, having been selected to its All-Rookie Team and named co-MVP of the All-Star Game in 2014-15.
Habs Desirability Index: 2/10; The Habs would not want to lose one of their top prospects due to the painstaking amount of time and resources they've spent on him. While it's true that Hudon has not been given much of a shot due to supposed consistency issues, those same consistency plague most every NHLer in existence, including captain Max Pacioretty. There's also a conspiracy theory floating around that argues the Habs only haven't given Hudon a shot, because they didn't want to expose him too much leading up to the draft.
3. Jordie Benn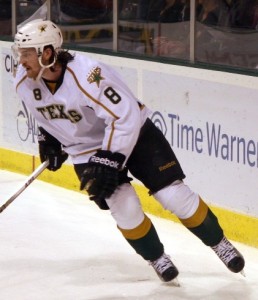 Why Habs wouldn't protect him: Again, a lack of spots. They can only protect three defensemen (or eight total skaters). One of those spots goes to Jeff Petry by default (no-movement clause). Another will most definitely go to Shea Weber. That leaves one remaining for Jordie Benn, Alexei Emelin, Brandon Davidson and Nathan Beaulieu.
Why the Knights would select him: As a Dallas Star, Benn played largely in brother Jamie's shadow. As a Canadien, he proved himself to be a stabilizing force on the back-end and was one of the most depended-on defensemen by head coach Claude Julien down the stretch.
Habs Desirability Index: 4/10; The Canadiens didn't exactly strike oil when they acquired Benn, but they did find a reliable and inexpensive defensemen under contract for the next two seasons. Many believed the Canadiens were getting a fringe third-pairing defenseman in the trade, as that's what they had given up in Greg Pateryn (and a fourth-round pick). In practice, Benn proved to be a capable second-pairing one. Combined with his cheap contract, he's someone you don't just give away.
2. Tomas Plekanec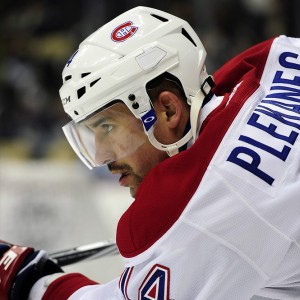 Why Habs wouldn't protect him: Tomas Plekanec had a bad season to put it bluntly. While his defense was okay, his production took a nosedive. Normally good for about 60 points, Plekanec scored less than half that. Considering he will soon be on the wrong side of 35, there's a good chance it wasn't just a down season too, but rather the start of a trend. The Canadiens could use the extra cap space ($6 million) on a significant upgrade instead.
Why the Knights would select him: Plekanec's leadership and shutdown game are top-notch. He's not a bad player, but a negative-value guy instead. That negative value could be an asset to a team desperate to get up to the salary-cap floor.
Habs Desirability Index: 8/10; It would be a shame for the team to lose a player who had been with the organization for essentially the past 15 years, 12 of which he served as a full-time member of the NHL club. There are bigger things at stake than loyalty, though. This selection would undeniably do the Canadiens a huge favor.
1. Nathan Beaulieu
Why Habs wouldn't protect him: See Jordie Benn at No. 3.
Why the Knights would select him: He's 24, just coming off a season during which he scored 28 points and has a first-round pedigree with the potential of becoming a mobile power-play quarterback.
Habs Desirability Index: 6/10; Beaulieu's development has hit a few snags. He is inconsistent defensively and general manager Marc Bergevin's comments during his post-mortem press conference give the impression that the team is running out of patience.
"Beaulieu est à la croisée des chemins. Clock is ticking" – Bergevin #ch #rvasports

— Marc-André Perreault (@MA_PerreaultTVA) April 24, 2017
One gets the sense that, not only has the team resigned itself to the notion that Beaulieu is a lost cause, but they are looking to trade him. The only downside to losing him in the expansion draft in Bergevin's mind might very well be the lack of anything coming back the other way.
However, Beaulieu going to an expansion team, where there's not a good chance for success right away, might be seen as a win for a management team that is trying to dust itself off after the whole P.K. Subban fiasco. If Beaulieu has to go, why not limit your seller's remorse?
The obvious answer is the team would be losing a young defenseman who's only becoming more confident in his play with each passing season. Based on past experience, maybe that's just not the type of player they want.