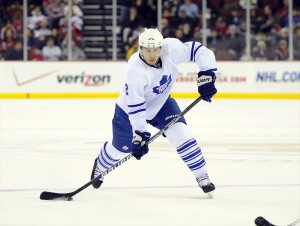 The 2011-2012 regular season has finally come to a close and the playoffs have begun, which means it's now time to take a look back at the season that was and evaluate it from an entirely different standpoint.
There may not have been a team that had a more disappointing season that the Toronto Maple Leafs. After a great start that even saw them sitting inside the top eight in the Eastern Conference for much of the first half of the regular season, the team completely collapsed to the point where they will select fifth overall in the NHL Entry Draft this summer.
In this three-part series, The Hockey Writers' Lukas Hardonk puts the Leafs' 2011-2012 regular season in review and examines what went down. Look for a new part to be posted daily on THW following the schedule below.
You can follow Lukas on Twitter @LukasHardonk or contact him via email at lukas.hardonk@gmail.com.