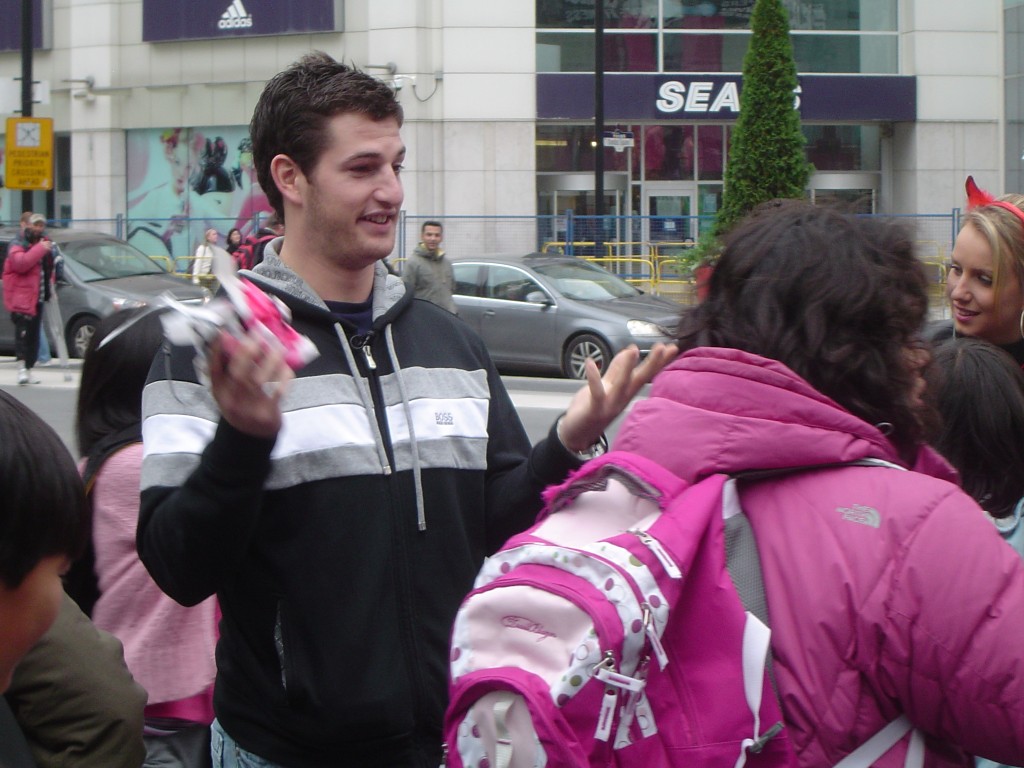 Though Thanksgiving was nearly a month ago, Toronto hockey fans have a lot to be thankful for as we approach Halloween. If you are fan of Toronto's NHL club, then you will know I am not talking about the stats.
Keeping with the spirit of the spooky holiday, Maple Leafs Sports & Entertainment headed into the community for their first ever Trick-or-Tweet. The event had fans following Twitter messages from LeafsTv personality Monika as she announced the next location Toronto Marlies player Darryl Boyce would appear with treats, prizes and television camera in tow.
The first location was the BrazenHead Pub, a popular Liberty Villiage lunch spot near the Ricoh Coliseum, and ended in the core of downtown Toronto at Yonge & Dundas Square.
While at the popular downtown landmark, Boyce was greeted by more than just adult blue-and-white fans on their lunch break. A crowd of elementary school students who were visiting Toronto on a field trip called out to the veteran Marlie by name and crowded around as he handed out candy, t-shirts and tickets to an upcoming Marlies game.
"We were all fans as kids, and you can't really forget where you came from" said Boyce talking about the day's events. "I like to get out as much as I can" continued the PEI born hockey player.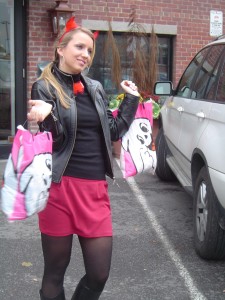 Monika, leader of the Maple Leafs fan site and host of LeafSpace on LeafsTv, spends much of her personal time interacting with fans. "It's basically what I would be doing regardless of whether or not I'd be working because I am a fan" says the young and spirited host.
The interactive event allowed fans to not only score some loot – but also appear on an upcoming LeafSpace episode. Excited at the opportunity to play analyst in front of the camera, fans expressed their feelings and frustrations over the performance of both the Toronto Maple Leafs and Marlies.
"If we can provide a platform where people are able to speak their mind, whether it's ranting or raving about the Leafs – just pretty much saying whatever it is that you're truthfully thinking – if it can be LeafSpace, or Twitter, or LeafsTV, then we love that" said Monika.
Steve Glynn, a popular Toronto video blogger, is a regular fan contributor to the LeafSpace show and was on hand to have his 15 seconds on air with Monika. "I really enjoyed it. It was a big surprise the first time I saw myself on Tv, and it freaked my parents out, too" said Steve speaking of his first appearance on LeafsTv. "They don't sugar-coat the fans' opinions. They've been very open about that" continued the appreciative YouTube'r (http://www.youtube.com/SteveDangle).
The Leafs may be struggling in their efforts to make the playoffs, but they have not swayed in their commitment to giving back to the ever-supportive community. Leafs and Marlies fans alike can be thankful for this contribution from the organization and all of it's many members, as it is often the little things – such as a festive Trick-or-Tweet – that makes a world of difference.
The Marlies play host to the Adirondack Phantoms on Friday night at the Ricoh Coliseum as the Leafs are on the road against Buffalo in the HSBC Arena, game times are 7:00pm and 7:30pm respectively. If you are a fan of the Toronto Maple Leafs or the Toronto Marlies and want your voice to be heard, join the Leafs online community at http://www.leafspace.com.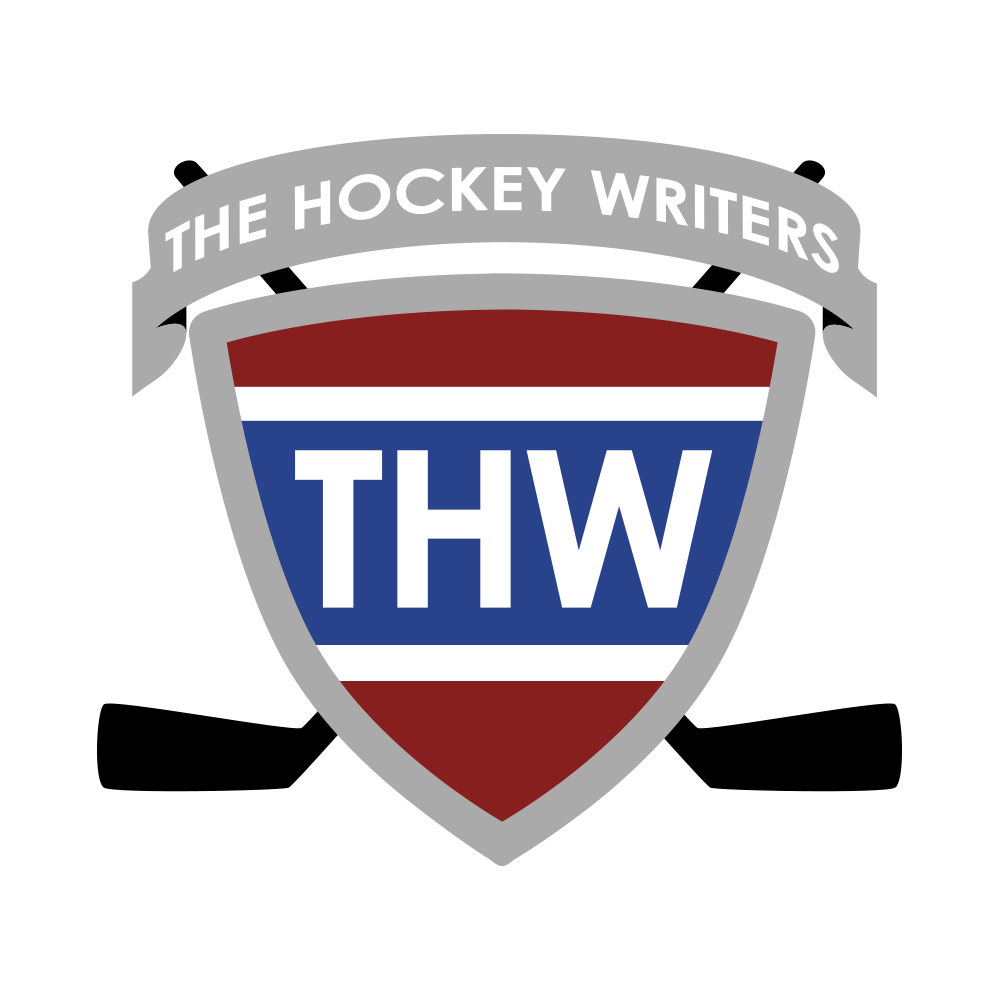 The Hockey Writers is:
1) A top-tier hockey media company delivering a top-notch, in-depth look at the NHL
2) A collective of some of the best hockey writers anywhere
3) A multimedia provider with daily podcasts and YouTube shows
4) Well-respected and widely-cited NHL prospect and draft resource