The Edmonton Oilers literally won a lottery on the weekend.
That, of course, being the NHL draft lottery — better known as the Connor McDavid sweepstakes. This, as Oilers general manager Craig MacTavish termed it, is a "game-changer for the franchise."
It also, undoubtedly, changes the way MacTavish must approach this off-season. In his year-end state of the union address just a few weeks ago, MacTavish wasn't promising any "bold" moves and instead tempered expectations by projecting another "development" year ahead, with the plan to stay the course and continue building around Edmonton's young core — already featuring a trio of former No. 1 picks in Taylor Hall, Ryan Nugent-Hopkins and Nail Yakupov. That was under the assumption that Edmonton would be picking third or fourth overall in June's draft, likely selecting either Dylan Strome, a big centre from the OHL's Erie Otters, or Noah Hanifin, an all-around defenceman for the NCAA's Boston College Eagles.
Either of those prospects would have been another solid piece to Edmonton's puzzle, but not enough to change MacTavish's mindset, or put pressure on him to turn the Oilers into an immediate playoff contender. However, when NHL deputy commissioner Bill Daly revealed the Oilers' golden ticket on Saturday, that whole 'rebuilding the rebuild' concept went out the window. Or at least it should have — just ask Don Cherry.
With McDavid being hailed as a generational talent, the Oilers can't afford to waste years of his entry-level contract. Sure, he might be good enough, even as a rookie, to get Edmonton an extra 10 wins on his own — without any changes to the current roster — but that's asking a ton of a teenager, something the Oilers have already become infamous for. That kind of impact can be anticipated for McDavid, but an additional 20 points still wouldn't get the Oilers into the post-season, considering they missed by 37 points in 2014-15.
MacTavish needs to make the most of McDavid's "cheap" days before he inevitably inks a mega-deal in three years time. That means surrounding him with a proven supporting cast from Day 1. Not necessarily in terms of veteran linemates, because Edmonton's youth up front does have the potential to dominate, but certainly the Oilers need to upgrade their defence and goaltending sooner than later. And by sooner, we're talking this summer.
MacTavish, who is overseas scouting the under-18 tournament, hasn't said as much yet, but whatever timeline he was working on needs to be accelerated. He's been on the job for two years as of April 15, but MacTavish likes to write-off that first year as a learning experience. He probably sees himself as just one full year into a three-year plan, but guess what? That's now a six-month plan, and come October, he'd better have a competent team assembled for Edmonton's season opener. The Oilers are moving into a new arena in 2017 and playoff hockey is a must for spring 2018.
The clock starts ticking now, but the real work begins on June 26 — draft day. Should MacTavish require a how-to guide, here are 7 steps to turn the Oilers into contenders: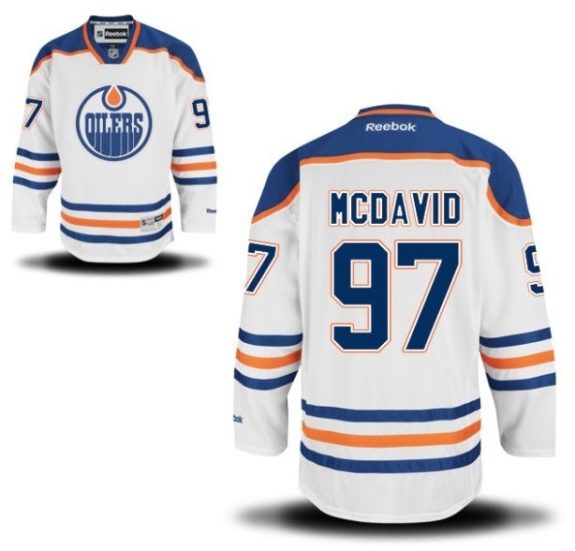 1) Pick Connor McDavid
First and foremost, this needs to happen. Yes, it's a no-brainer, but until the announcement is made, it is not official. It should be a formality with MacTavish already confirming there is "zero" chance of Edmonton trading the top selection. Oilers owner Daryl Katz would never let him entertain offers because of the dollars associated with McDavid in terms of merchandise, marketability and endorsements for the franchise as a whole.
The only way this doesn't come to fruition is if McDavid "pulls a Lindros" and refuses to go to Edmonton. Some are suggesting that possibility, given McDavid didn't look or sound thrilled with the lottery result, but the Oilers — from Katz to MacTavish to that aforementioned young core — have plenty of time to win him over between now and the draft. Erie was more in shambles when McDavid went there — "pulling a Lindros" is commonplace in the OHL — so he's clearly a stand-up kid and this really shouldn't be a concern.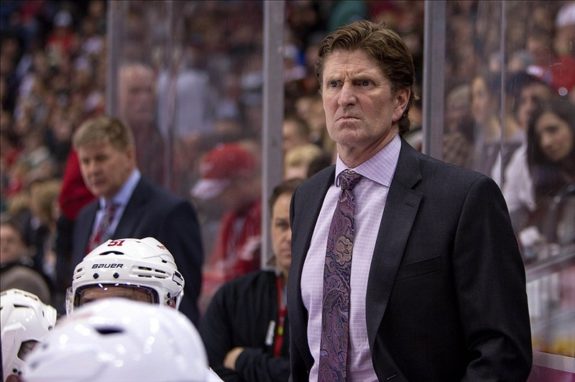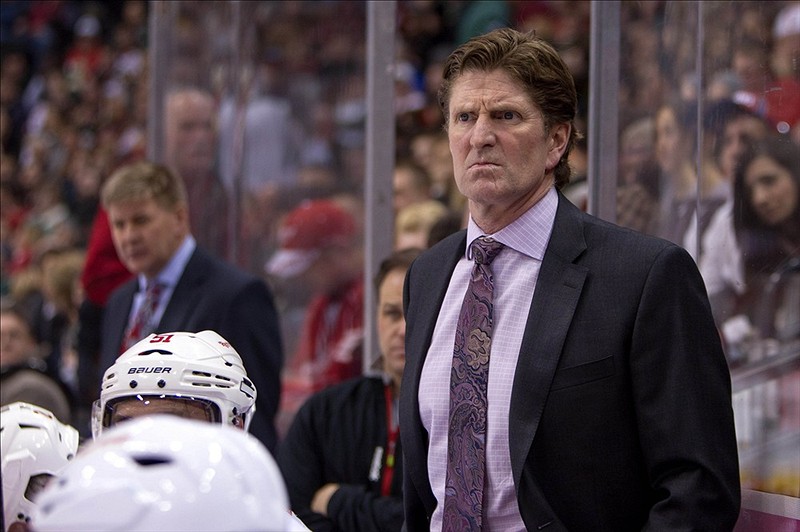 2) Hire Best Coach Available
MacTavish has already struck out with one coach since taking over. His hire of Dallas Eakins backfired badly, and for as much improvement as the Oilers showed in the second half under interim coach Todd Nelson, MacTavish would be putting his faith in another rookie if he stuck with him. That's risky, but Nelson deserves to be retained, perhaps as associate coach replacing Eakins' partner-in-crime, Keith Acton.
Two names should be at the top of MacTavish's list, in this order: Mike Babcock and Todd McLellan. Babcock is under contract with Detroit until the Red Wings are eliminated from the playoffs, while McLellan mutually parted ways with the San Jose Sharks on Monday prior to leaving to coach Canada at the upcoming world championship.
Babcock will be No. 1 for any team with a coaching vacancy, including Toronto, so Edmonton would be facing stiff competition should he not stick with the Red Wings. Some might see the Oilers as long-shots to land his services, but Babcock could relish the opportunity to coach McDavid and the challenge of righting Edmonton's ship. He's very familiar with Kevin Lowe and Bob Nicholson, two members of the Oilers' front-office staff, from their Hockey Canada affiliation. Also worth noting, the coaching staff doesn't count against a team's salary cap, so Katz could throw big bucks at Babcock or match any other offer.
McLellan doesn't have nearly the resume of Babcock — no Stanley Cups or Olympic gold medals to speak of — but he's often considered among the league's best despite the Sharks' shortcomings. It just didn't work out for him in San Jose and, realizing that, he's decided to step down to seek other opportunities. McLellan will coach Hall and Eberle on Canada's roster at the worlds, so providing that goes well, he should solidify himself as the Oilers' No. 2 option.
If neither Babcock nor McLellan are interested, the Oilers may be wise to promote Nelson — who the current players like playing for — then fire Acton in favour of a more experienced associate coach. Dan Bylsma might even accept that role to get back in the game, and he's not only won a Cup but coached the closest thing to McDavid in Sidney Crosby.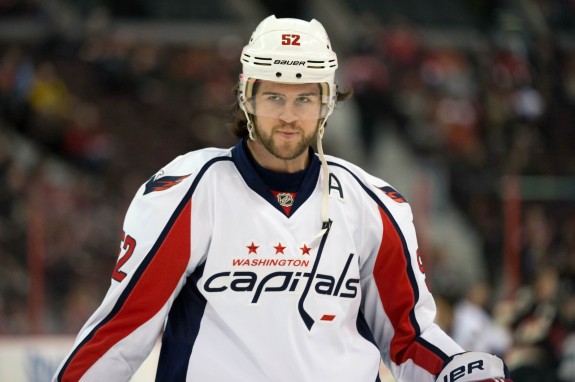 3) Do what Garth Snow did
The New York Islanders' GM has been mocked in the past, but he's looking like a genius this season after acquiring two top-four defencemen on the same day in Johnny Boychuk and Nick Leddy, then later locking them up long-term.
MacTavish has the opportunity to do the same thing on July 1st, by signing Mike Green AND Cody Franson as unrestricted free agents. It would be a costly venture and Edmonton must remain mindful of its salary-cap situation going forward, but it should be doable. Pitch it to them as a package deal and the potential to be part of something really special in the "City of Champions", a moniker Edmonton plans to ditch but should perhaps hold onto for a few more years. The Alberta capital could become a desirable location for free agents now that McDavid is in the fold — it was back in the '80s with Wayne Gretzky there — but Green and Franson are both from Western Canada, so they might see it as a homecoming of sorts too. Offer them both five-year contracts — Green averaging $5.5 million and Franson $4.5 million — and throw in plenty of power-play time as added incentive.
Snow also shored up his goaltending with a trade-and-sign for Jaroslav Halak, so this is a blueprint worth following for MacTavish.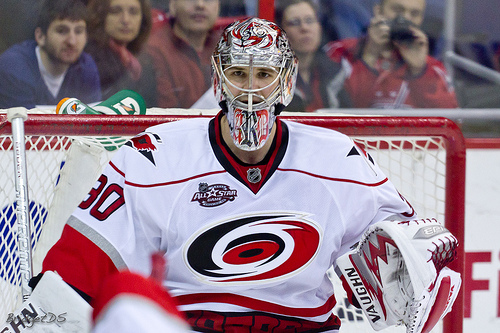 4) Trade for Cam Ward
MacTavish knows Ward all too well, for he's the man that stole the Cup from the Oilers back in 2006 when MacTavish was Edmonton's head coach. Ward, a native of Edmonton suburb Sherwood Park, has endured some trying years since then in Carolina, and the belief is both he and the Hurricanes are ready to part ways. Ward had a rough run of injuries and struggled to regain his form, but is coming off a bounce-back campaign that flew under the radar behind a bad team.
Some believe Ward has negative trade value because of his contract — much like Roberto Luongo — and reports surfaced that Carolina attempted to shop Ward for a first-round pick to no avail at last year's draft. He does come with a $6.8-million price-tag — $6.3-million cap hit — but Ward is entering the final year of that deal and may be willing to negotiate an extension in the $4- to $5-million range, similar to Jonas Hiller in Calgary and Ryan Miller in Vancouver. He has a no-trade clause but would presumably waive it come home — especially given the McDavid factor — and would possibly give Edmonton a hometown discount on his next deal, say three years at $12 million total. Paired with Ben Scrivens, another local boy from Spruce Grove, that could be a solid tandem for the Oilers until Laurent Brossoit or another prospect is ready to take the reins.
The Hurricanes are trending downward and new GM Ron Francis is seemingly embracing a rebuilding phase. The Oilers could offer their second-round pick in this year's draft, 33rd overall, and young defender Martin Marincin in exchange for Ward. It is being billed as a very strong draft so that early second would be comparable to a mid-to-late first in other years, and Marincin has a lot of upside as a mobile 6-foot-4 blue-liner with good offensive instincts who just turned 23 years old. He was a second-rounder in 2010 and could replace another Slovak on Carolina's defence in Andrej Sekera, a free agent who was dealt to Los Angeles at last month's trade deadline.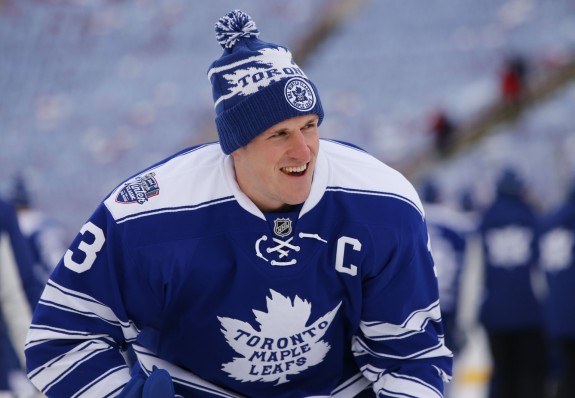 5) Trade for Dion Phaneuf
Franson played the best hockey of his career while paired with Phaneuf in Toronto earlier this season and with the Maple Leafs apparently shopping their captain, it makes sense for MacTavish to facilitate that reunion. Phaneuf was also a junior teammate of Ward's with the WHL's Red Deer Rebels.
Phaneuf has already played for NHL team in Alberta too, the rival Calgary Flames, but he's from Edmonton and would likely be welcomed by the Oilers' fan base as a true top-pairing defenceman. Phaneuf wouldn't need to wear a letter and wouldn't be counted on for offensive contributions, with Green manning the point on the top power-play unit. Phaneuf could play to his strengths, still log some big minutes and face less scrutiny with most the spotlight on McDavid.
The Leafs would likely want a first-round pick as part of the package, but MacTavish might be reluctant to include that asset, be it Pittsburgh's pick this year — which will be 16th overall if the Penguins lose to the Rangers in the first round — or Edmonton's in 2016 should the Oilers fail to make the playoffs again. There may not be many suitors for Phaneuf — with 6 years remaining on his contract that pays $7 million annually — so Toronto might have to hear MacTavish out on other options. The Oilers could offer defencemen Justin Schultz and Andrew Ference, plus their second- and third-round picks in 2016. If McTavish was confident he could sign Franson, then this deal could go down as a precursor at the draft and instead include Ottawa's third-round selection that Edmonton acquired in last year's Ales Hemsky deal. The Oilers could also take back Matt Frattin as a salary dump, with one year left on his contract. In Schultz, the Leafs would be getting a promising puck-moving defenceman cut from a similar cloth as his former college teammate Jake Gardiner. They could help each other realize their potential and form a dangerous trio with Morgan Rielly for years to come. Ference is a gritty veteran that brings the intangibles Brendan Shanahan will want in his next leadership group, having served as Edmonton's captain the past couple seasons. The picks will help Toronto reload on prospects, considering the Leafs' cupboard is quite bare at present. Frattin failed to crack Toronto's roster this season and spent most the year with the AHL's Marlies, but he could push for a spot in Edmonton's bottom-six and would have added motivation being from nearby Fort Saskatchewan.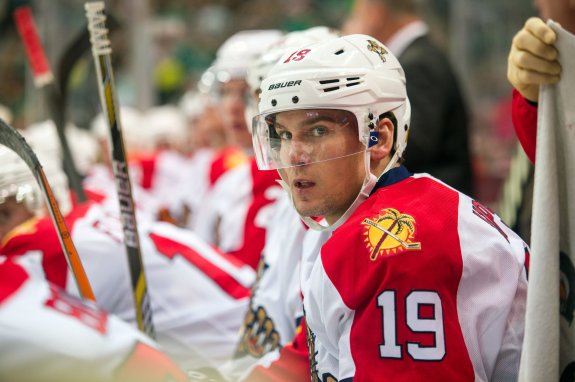 6) Sign Scottie Upshall and/or Dan Paille
The Oilers don't necessarily need more forwards, but MacTavish would be smart to sign at least one and perhaps two cheap depth guys capable of playing up and down the lineup. Injuries are inevitable, so it never hurts to have a couple NHL-calibre players toiling in the minors on one-way contracts, especially if Katz if fine cutting those cheques.
Upshall, another Alberta boy, and Paille were both healthy scratches towards the end of the season for Florida and Boston, respectively, so they should be buy-low options on July 1. These are the kind of guys who went without contracts and faded into oblivion this past summer, so both of them should be happy to hear MacTavish's voice on the other end of the line. Their individual asking price shouldn't be north of $1.5 million at this stage of their careers, and if they are excited about Edmonton's direction, MacTavish might be able to ink them for a combined $2 million. That would be quite the coup, as they are also the kind of energy players that can chip in offensively. If their contract demands don't fit the budget, but they aren't fielding any other calls, it's possible they could attend Edmonton's training camp on tryouts much like Scott Gomez and Jordin Tootoo did in New Jersey this season. Usphall, especially, might be open to that offer.
7) Buy out Nikita Nikitin
MacTavish likes to defend that signing, but reality is, Nikitin ain't worth his $4.5-million salary. Franson replaces him at the same cap hit — which is telling in itself — so Nikitin comes off the books at the expense of Katz's deep pockets.
The Oilers have plenty of defensive depth in the system to round out the blue-line, with Brad Hunt likely battling prospects Brandon Davidson, David Musil, Jordan Oesterle, Dillon Simpson and Joey LaLeggia for the last spot on the NHL roster. If none of them step up, there will always be a Keith Aulie type available for the league minimum.
The Finished Product
Forwards
Hall-McDavid-Yakupov
Pouliot-Nugent-Hopkins-Eberle
Lander/Upshall/Frattin-Draisaitl/Lander-Purcell
Henrdricks-Gordon-Klinkhammer/Paille/Frattin
Lander/Klinkhammer/Upshall/Paille/Frattin
ANALYSIS: It make sense for Babcock, McLellan, Nelson or whoever is coaching this team to put McDavid between Edmonton's top two goal-scoring threats, while leaving the now second line intact after their strong finish to the season as a unit. Hall and Yakupov can keep up with McDavid's speed and can finish off his passes. Jordan Eberle has great chemistry with Nugent-Hopkins and last year's big free-agent addition, Benoit Pouliot, has been a nice fit with them despite his inflated salary. The third line is the real crapshoot entering the off-season. Purcell's spot is safe, but the rest depends on whether Leon Draisaitl cracks the roster out of training camp. The third overall pick in 2014 played 37 games with the Oilers this season and has since been looking like a man among boys in the WHL playoffs for the Kelowna Rockets. If Draisaitl sticks again, then Anton Lander will likely shift to the wing, although his spot becomes more precarious if the Oilers follow through with this seven-step plan and add the likes of Upshall, Paille and Frattin. Fortunately for Lander, he's a rare Edmonton-developed prospect who had a strong finish to the season and earned a contract extension, so he should factor in somewhere going forward. The fourth line seems pretty set, granted a new coach may have a different outlook, but the Oilers had success with Boyd Gordon between Matt Hendricks and Rob Klinkhammer, who also inked an extension after coming to Edmonton from Pittsburgh in the David Perron deal. That trio probably starts the season together, but if any or all of Upshall, Paille and Frattin join the mix, there'd be some healthy competition on the wings. Worst-case scenario, two of Lander, Klinkhammer, Upshall, Paille and Frattin are healthy scratches, with one of them playing for Edmonton's new AHL affiliate in Bakersfield, Calif., which wouldn't be a bad place to call home for a winter either.
Defencemen
Phaneuf-Franson
Green-Fayne
Nurse-Klefbom
Hunt/Davidson/Musil/Oesterle
ANALYSIS: The Oilers would inherit Toronto's top pairing from this season, which wasn't the Maple Leafs' weak spot by any means prior to Franson getting traded to Nashville at the deadline. Mark Fayne, a free-agent signing last summer, is the perfect stay-at-home type to pair with Green, who likes to jump into the rush and push for offensive chances. Oscar Klefbom really blossomed and was arguably Edmonton's biggest bright-spot in another lost season. He played primarily with Schultz in the second half, but 2013 first-rounder Darnell Nurse should slot in nicely alongside on a cheap-but-effective bottom pairing that has the potential to be a top-pairing in a few years time. Past that, Hunt, a power-play specialist, would probably have dibs on the seventh spot as a fill-in should injuries continue to plague Green or if somebody else was to get hurt.
Goaltenders
Ward
Scrivens
ANALYSIS: Ideally, Ward stays healthy and the Oilers could target a 50-32 split between them, with Scrivens serving as more of a backup. Ward has handled a much heavier workload in his prime, but reducing that and going with the platoon approach during busy stretches in the schedule, especially back-to-backs, could produce the best results. Then again, if Ward was to get off to a hot start, the coach would want to ride him — milk him for all he's worth — and build up his confidence in a new environment. Heaven forbid Ward get hurt, then Scrivens would be thrust back into a starter's role, but behind a much improved defence. The option would also be there to call-up Brossoit to fill that void, giving the top prospect a chance to shine like he did against San Jose in his only NHL appearance to date.
Larry Fisher is a sports reporter for The Daily Courier in Kelowna, British Columbia, Canada. Follow him on Twitter: @LarryFisher_KDC.
Larry Fisher is a senior writer and head scout for The Hockey Writers, having been an at-large contributor for THW since August 2014. Fisher covers both the NHL and the WHL, specializing in prospects and NHL draft content, including his annual mock drafts that date back to 2012. Fisher has also been a beat writer for the WHL's Kelowna Rockets since 2008, formerly working as a sports reporter/editor for The Daily Courier in Kelowna, British Columbia, Canada from 2008-2019. Follow him on Twitter: @LarryFisher_KDC.