Long before the Utica Comets soared into the atmosphere of the American Hockey League, Utica was once home to another AHL club, the Utica Devils.  A little over two decades ago, prior to the Devils moving their affiliate to Albany, Lowell and Albany again, the Devils set up shop at the Utica Memorial Auditorium.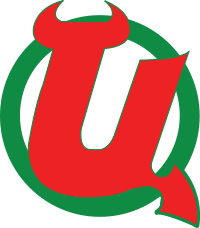 From 1987 to 1993, the Devils called Utica home.  That came after a decade stint in Portland, when the club was the Maine Mariners.  While the Clinton Comets of the old Eastern Hockey League are the most historically renowned team in Utica hockey history, the Devils were the first AHL squad to play there.
Over those six seasons, Utica went 218-217-43-2.  Those Devils qualified for the Calder Cup playoffs in four of those six years, falling in the first round each time.  Utica was also guided by three coaches, during its franchise history: Tom McVie, Herb Brooks and Robbie Ftorek.
Utica played in the AHL Southern division.  In their final season of operation, the Devils were in the same division as the Binghamton Rangers, Rochester Americans, Baltimore Skipjacks, Hershey Bears and Hamilton Canucks.
There were 111 players in the history of the Utica Devils, 77 of them played in the National Hockey League.  Their franchise leaders include: Dave Marcinyshyn (273 games played), Jeff Madill (126 goals), Kevin Todd (163 assists), Paul Ysebaert (264 points), Jamie Huscroft (1,216 penalty minutes), Craig Billington (59 wins).
When the Utica joined the Devils family in 1987, so too did Lou Lamoriello.  That's why it isn't surprising that many of the players developed and produced there, contributed to winning a Stanley Cup in New Jersey and even a Calder Cup in Albany, in 1995.
On that New Jersey Devils Stanley Cup winning team, there were quite a few notable former Utica players.  Players like sharpshooter Bill Guerin, crash liner Bobby Holik, Tommy Albelin, Jim Dowd, Valeri Zelepukin, David Emma, Kevin Dean, Jason Smith, Jaroslav Modry, Chris Terreri and of course franchise goalie Martin Brodeur.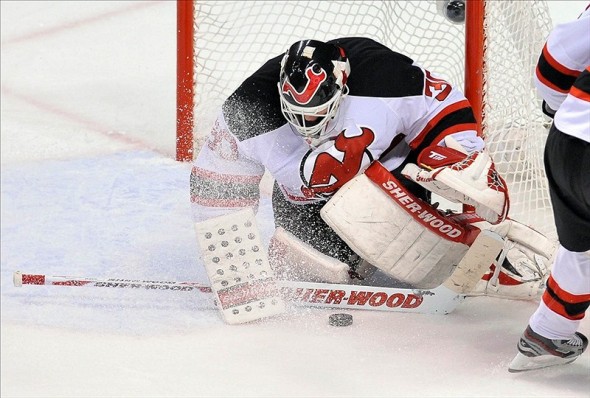 Fast forward to Utica's newest AHL franchise, the Utica Comets and you'll see yet another Devils connection.  Pat Conacher, who played in parts of three seasons with Utica, will serve as the director of hockey operations for the Comets.
With the 2013-14 season right around the corner, the Devils will make their return to Utica, a return over 20 years in the making.  In doing so, another interesting twist may see probable Albany Devils captain and Rome, NY native Tim Sestito make a homecoming on the same sheet of ice he skated on as a kid.
In any event, the Thruway rivalry between Utica and Albany should be downright devilish.