In this modern age, social media is becoming a more vital tool for hardcore hockey fans. Twitter has now become arguably the number one online source for trades, injuries and breaking hockey news, often tweeted directly from the Coach or Manager's mouth. Below is a list of Twitter accounts that a Vancouver Canucks fan new to this form of social media may want to look into following, all providing different insights into the everyday workings of the team we all love (when they win) and criticize (when they lose).
Official
Vancouver Canucks Official Twitter
Vancouver Canucks Game Commentary
Staff
Players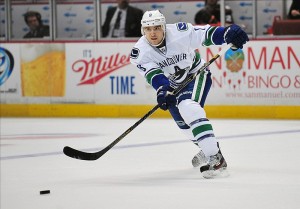 Dale Weise (hacked?)
Keith Ballard (protected)
Roberto Luongo (unofficial.. but official)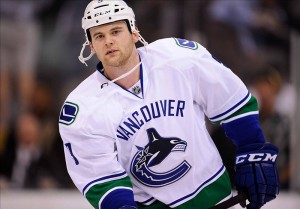 In The System
Former Players
Misc.
Chicago Wolves– AHL Affiliate
DJ Dave– Official Canucks DJ
Fin– Official Mascot
The Green Men– No Explanation Needed
Five Hole For Food– Great Hockey Charity Initiative
Rogers Arena– The Rink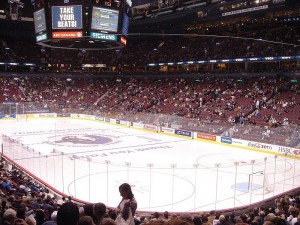 Canucks Media
Dan Murphy– Sportsnet
John Garrett– Sportsnet
Garry Valk– Sportsnet
Joey Kenward– Canucks TV
Jason Botchford– The Province
Ben Kuzma– The Province
Gord McIntyre– The Province
Jim Jamieson– The Province
Elliott Pap– Vancouver Sun
Brad Ziemer– Vancouver Sun
Ian MacIntyre– Vancouver Sun
Cam Cole– Vancouver Sun
Hosea Cheung– 24 Hours
Guts McTavish– 24 Hours
Kevin Woodley– NHL.com
Matt Sekeres– TEAM 1040
Jeff Paterson– TEAM 1040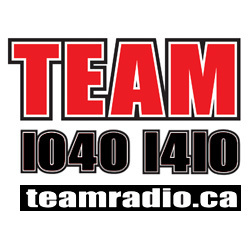 Canucks Bloggers
Wyatt Arndt– The Province Blogger, Wrestling Fan
J Bowman– The Province Blogger
Cam Charron– NHL Blogger
Thomas Drance– Canucks Army Honcho
Harrison Mooney– Editor Of Various Hockey Related Things
Ian Esplen– HockeyBuzz Canucks Blogger
Blogs/Fan Sites
Visit the official Canucks Connect page for more social media information
Also join the conversation at the Canucks Forum for fan insight and opinion
Last but not least….check out the The Hockey Writers on Twitter
*** please let me know if any information above is incorrect, out of date or missing and I will update accordingly***