In 66 days, NHL hockey in Las Vegas becomes real. The Golden Knights will travel to Vancouver to meet the Canucks in the first of six games on their preseason slate.
Nine days later, on September 26th, Vegas gets its first opportunity to compete on its home ice. VGK hosts the Los Angeles Kings followed by the Colorado Avalanche and the San Jose Sharks. After that, games count. The Golden Knights will open the 2017-18 regular season campaign at Dallas on October 7th, before the home opener on October 10 against Arizona.
We need to have a talk before those important dates arrive. A talk about expectations.
I'm a fan, you're a fan, let's talk as fans. There are so many unknowns when it comes to the infancy of the NHL's 31st franchise. The Golden Knights are pioneers of professional sports in Sin City and were gifted with the friendliest expansion draft rules in League history.
At the same time, four teams have won the last nine Stanley Cups. The Battle of Alberta now features two competent combatants, making the road to success in the Pacific Division that much rockier. Golden Knights owner Bill Foley promised the Vegas faithful playoffs in three years, Stanley Cup in eight. What does all this mean for fan expectations? Let's discuss.
Talking Heads Preach Patience
Conceding, of course, that Mr. Foley would have received a markedly different reaction from Vegas locals if he had referenced the seven seasons Columbus had to wait before reaching the postseason, becoming a playoff team sooner than later is no small task.
People who get paid to write and talk about hockey for a living are going to tell you in more gentle terms that Foley's goal is fairly unrealistic. Long-term success will be built through the NHL Entry Draft, not by making an early splash in the free agent market. They're not wrong.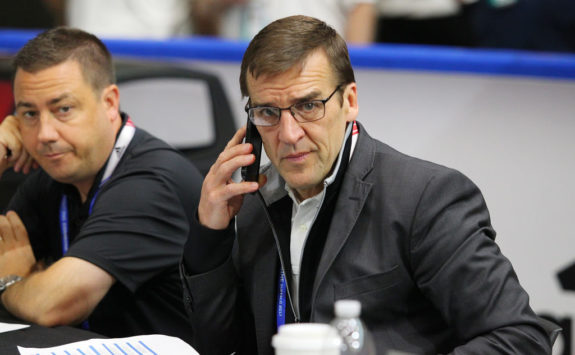 By that metric, general manager George McPhee has done a masterful job. There was no combination of players the Golden Knights could have selected in last month's expansion draft that would have been universally well-received.
That event was lightly praised by some, lightly panned by others, but the reviews from the entry draft achieved more of a consensus. The Golden Knights can boast a stable that includes Cody Glass, Nick Suzuki and Erik Brannstrom. Add to that six more picks that Vegas acquired across the next three drafts and it's not hard to envision early VGK success. Just not that early.
Vegas Fans Shouldn't Compromise Expectations
But don't let the above timeline, however accurate it may be, dampen your enthusiasm.
Hockey media summarily dismissing the prospect that Vegas could be on the fast-track to competing in the Western Conference can obviously be a buzz kill for fans and rightly so. There's never been a test market for the NHL product like Las Vegas. If VGK sets marks for futility early, yet becomes competitive on a steady but conservative timeline, will anyone be left to see them?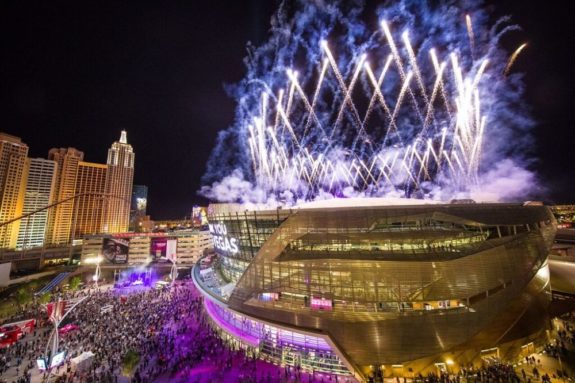 In Southern Nevada, many took the opportunity to invest in hockey during the 2016-17 season, readying themselves for the valley's newest entertainment option. The Stanley Cup Final between Pittsburgh and Nashville gave Vegas fans the chance to witness both ends of the allegiance spectrum.
Undoubtedly, locals found more in common with Nashville, a non-traditional market that knows how to party. It was six years before the Predators crashed the postseason. They've missed the playoffs just twice in over a decade.
I'm giving VGK fans permission to dismiss logic. The talking heads aren't season ticket holders. Don't allow them to tell you to be patient. Now don't get me wrong, they're not competing for hockey's top prize next season, but they're going to be entertained. We demand that. And patience is not entertaining.
Sixth-round draft picks in 2022 are not entertaining. They're necessary. Find me on Twitter @BSUKeith if you need to be reminded of that. If I don't catch you there, let's meet up at the Stanley Cup parade down The Strip in 2026.