GLENDALE, Ariz. — Max Pacioretty stuffed in a rebound at 3:36 of overtime, and the Vegas Golden Knights beat the Arizona Coyotes 3-2 Wednesday night.
The goal was the second of the night for Pacioretty, who also scored in the second period. Tomas Nosek also scored, and Marc-Andre Fleury had 19 saves for Vegas.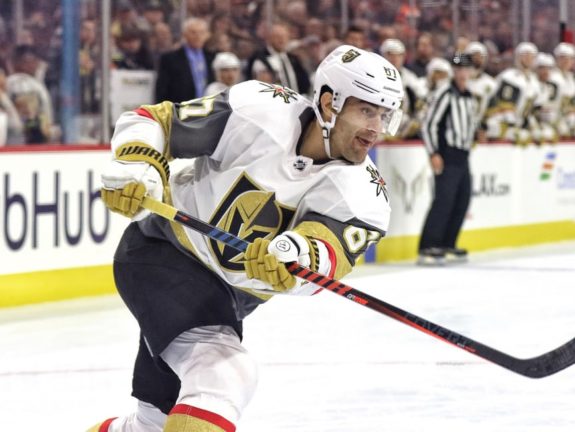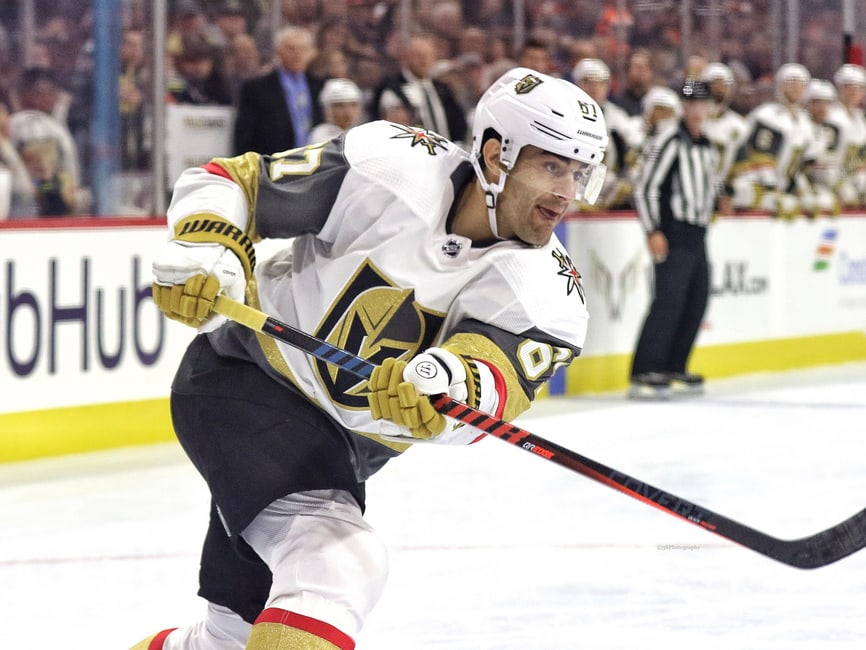 Derek Stepan scored twice for Arizona, and Darcy Kuemper had 20 saves.
Both teams have picked up points in three of their last five games.
Stepan scored at 19:08 of the first period and with 6:49 left in the third period. His second goal tied the game at 2-all. On the power play, Alex Galchenyuk fed Stepan, who had plenty of open net.
The Coyotes got another power play with 1:55 to play, but couldn't convert before the end of regulation.
Vegas lost a chance for a two-goal lead early in the third period. Cody Eakin's apparent goal was reviewed and overturned when teammate Alex Tuch was ruled offside.
The first period saw some hard hitting by both teams and a brief tussle between Coyotes centre Brad Richardson and Golden Knights centre William Karlsson. Arizona's Christian Fischer had a shot bounce off the post late in the period.
Stepan scored his fifth goal of the season with 52 seconds left in the first, when he redirected Jakob Chychrun's shot past Fleury for a 1-0 Coyotes lead.
Chychrun, playing in just his second game of the season, recorded his first point.
Nosek took a pass from Reilly Smith and beat Kuemper with a shot over his glove at 5:50 of the second period, tying the game.
The Coyotes just missed regaining the lead at the 11:32 mark of the second when Clayton Keller broke away with a long pass from Oliver Ekman-Larsson and hit the post with his shot.
Pacioretty started the play that led to his goal late in the second period. He passed to Tuch, who sent the puck to Eakin, who crossed it back to Pacioretty, who netted a wrist shot.
The Coyotes' NHL-best penalty kill was 2 for 2 on Friday, and has allowed just five goals on 62 opponent power plays this season. Defenceman Alex Goligoski also returned from injury, playing for the first time since Nov. 8.
NOTES: This game was the first of four meetings between the desert rivals. … Golden Knights F Tomas Hyka returned to action after being scratched from Monday's game. … Kuemper started his eighth straight game with No. 1 goaltender Antti Raanta still out with a lower body injury. … F Josh Archibald served the second of a two-game suspension for an illegal check to the head from last week. … D Dakota Mermis was sent back to AHL Tucson after playing in one game for the Coyotes last weekend.
UP NEXT
Vegas: Hosts the Calgary Flames on Friday night.
Arizona: Hosts the Colorado Avalanche on Friday night.
___
More AP NHL: https://apnews.com/tag/NHL and https://twitter.com/AP_Sports
Jose M. Romero, The Associated Press