The Washington Capitals were faced with a dilemma heading into the expansion draft. In order to protect their three forwards, Jay Beagle, Lars Eller and Tom Wilson, they had to add another forward. In addition, they wanted to add more organizational depth down the middle. In the end, general manager Brian MacLellan killed two birds with one stone, acquiring Minnesota forward Tyler Graovac in late June.
Graovac was in the middle of a relaxing offseason playing slow-pitch baseball when he got the call that he was traded to the Washington Capitals organization.
"It was bittersweet, I'd been with Minnesota since I was 18, we had a great year last year, but I was thrilled that Washington wanted me," Graovac said. "To go from the top place in the west to a top place team in the east, closer to home, I just really want to stay here and show what I have."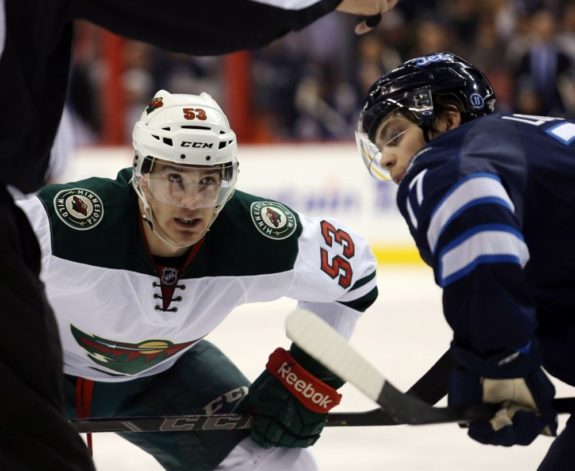 Though some believed that the trade was simply a tactic for the expansion draft, the 24-year-old center chose to look at it from a different perspective and is trying to prove that the move was more than that.
"I try not to look into too many things," Graovac said. "Washington wanted me for a reason. I'm really trying to show, 'Wow we got this kid and he can do a couple things here for us and actually make us better' and that's all I'm really trying to do, and prove people wrong and do the best I can."
A Diamond in the Rough
So far through training camp, Graovac has done a good job of standing out. He has been skating hard, trying to send a message and it showed in his performance Friday. In the team's lackluster 4-0 loss to the St. Louis Blues that head coach Barry Trotz was more than unimpressed with, the Brampton, Ontario native shined bright.
Leading the charge on the fourth line, Graovac and his team stood tall – literally. The 6-foot-5, 208-pound center skated alongside the 6-foot-3, 225-pound Anthony Peluso and 6-foot-7, 238-pound Mathais Bau. Though they didn't contribute much offensively, the line was buzzing and created a lot of momentum and energy. In addition, they played solid defensively and provided physicality.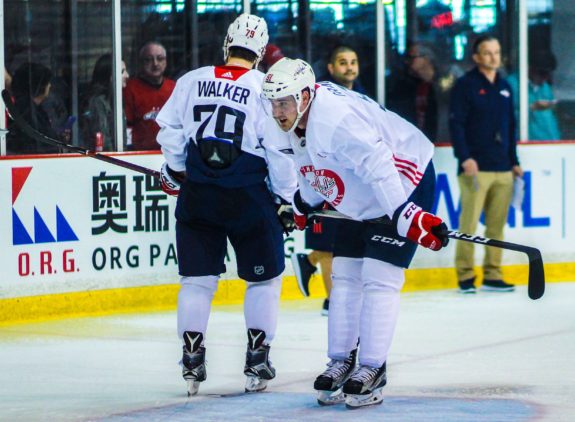 "At the morning skate, we looked like three big trees," Graovac said of the fourth line. "They can both skate really well. It's great to have big guys on your wing and they found me a couple of times… it's good to play with different guys and get some chemistry here and there."
During the game, he saw time with other players, including Devante Smith-Pelly and Chandler Stephenson, and in around 13 minutes of ice time, he led the team with four shots (tied with T.J. Oshie) and two hits. In the end, he accomplished his goal.
Working Toward the NHL
Though primarily a center, Graovac is trying to adapt to any position. He said that he talked to Trotz about his versatility, and mentioned that he played on the right and left wing in Minnesota. Overall, he can see himself slotting in anywhere on the forward lines.
"I'm just trying to show all aspects of my game, really," Graovac said. "PK if I can, do the best I can. Defensive side, try to show a little bit more offence. Speed, they want speed. I'm really trying to fill the roles here and do the best I can."
Throughout his career, he has been up and down from the NHL to the AHL level and believes that has made him "mentally stronger" moving forward. As he tries to adjust to the Capitals' system and learn more about the organization, he is relying on the big-name players around him.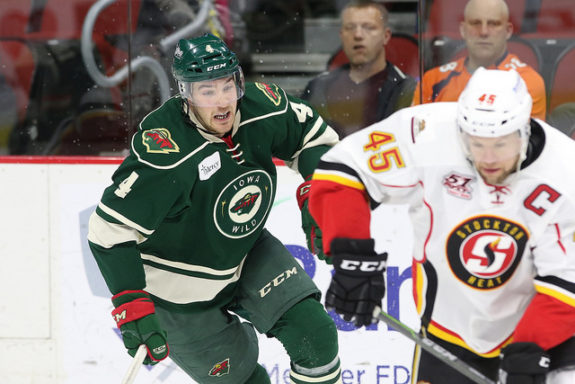 Graovac has played with Eric Staal and other players of his caliber and also spoke about sharing a locker room with NHL stars Alex Ovechkin, Nicklas Backstrom and Evgeny Kuznetsov.
"I might be taller than them, but I've looked up to a lot of them," Graovac said with a laugh about the players he has been able to play with through his career. "It's great to meet top players and be in the same rooms as them and you really learn and you grow, and I've really grown as a player the last couple years."
In the end, the former seventh-rounder is doing everything in his power to make the most of this change in scenery and show that he can be a full-time fixture on an NHL team.
"I think here is a good opportunity to try to be on a top team and try to fill the role and bring energy and speed and whatever else you can bring to this team," Graovac said. "I really want to be here."