With Andy Murray receiving his walking papers in St. Louis last week, and the Internet buzzing with rumors about the potential  fate of the Columbus Blue Jackets' Ken Hitchcock, the usual debate has again arisen concerning the "whens" and "whys" for making a coaching change in the NHL.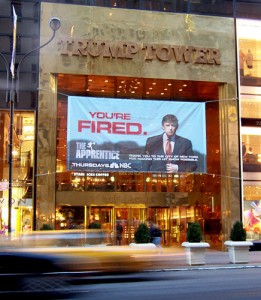 Bob Hunter of the Columbus Dispatch weighed in on this debate with a column on Friday, provocatively titled "Firing Hitchcock wouldn't help Jackets' Future".  While I disagree with some of the assumptions and conclusions that Bob draws,  his analysis provides a good framework for looking at the whole issue of when a coach should pay the price for his club's lack of success, using Hitchcock's current dilemma as the backdrop for the discussion.
Let's look at Hunter's column, piece by piece.   He opens with this premise:
"When the season started, it seemed that most people regarded Ken Hitchcock as one of the Blue Jackets' major assets. The prevailing opinion was that a small-market expansion team was lucky to have him, that a coach with his attributes — smart, well-spoken, former Stanley Cup winner, future Hall of Famer — wouldn't be in Columbus if circumstances hadn't been exactly right at the time of his hiring."
"It would be interesting to go back and count the number of times a fan started an analysis of the team's prospects with, "Well, at least we have a good coach…" The implication was obvious. It's not that his predecessor wasn't, but Gerard Gallant didn't have Hitchcock's track record. If the Blue Jackets continued losing under Hitchcock, at least we could be sure it wasn't because of the coach."
"So now it is, right?"
Now, there is no question that Ken Hitchcock is a fine coach, with a great track record, and will ultimately end up in the Hall of Fame.  That is not a "Get Out of Jail Free" card — the HOF is littered with coaches who have been fired multiple times — as Hitchcock has.  It is the nature of the beast (more on that later).  However, the notion that Columbus was "lucky" to get Hitchcock is overblown.  Yes, he represented a significant upgrade over Gerard Gallant, and he did (and does) bring credibility to the organization.  However, conveying the impression that the Columbus fan base should be bowing in his direction in gratitude for coming here is nonsense. First, for those wanting to coach in the best league on the planet, there are precisely 30 possible positions.  In any given year, only a handful of those become available.  If Hitch had not come here, it is likely that Andy Murray would have — or another recognized name.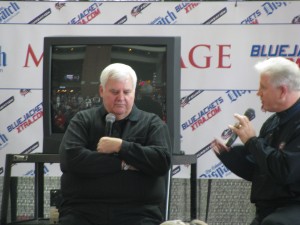 Secondly, Hitchcock would not be in Columbus if the money were not right and if he did not see the opportunity for challenge.  There was no mystical alignment of the planets that brought him here.  Philadelphia found his services no longer necessary, and his availability undoubtedly played a part in the Jackets' decision to look for a replacement for Gallant.
A recurring theme for Hunter is Hitchcock's track record, which is unquestionably good — averaging just over 42 wins per season over 12 years in the league.  However,  while track record is important in getting a coaching job, it is largely irrelevant to keeping a job.  Coaching, perhaps more than any other vocation, is all about what has been done lately.  Andy Murray's Blues teams have outperformed the Blue Jackets over the course of Hitchcock's tenure, but Murray was shown the door a week ago.  Hitchcock did wonders in bringing a system to Columbus and providing order out of chaos.  He now faces the challenge of proving that the system he installed can provide a consistent winner in the "new" NHL — and has yet to meet that challenge.   Hunter chooses to ignore the fact that circumstances constantly change, and the hero of today becomes the unemployed coach of tomorrow.
Hunter continues:

The sentiment isn't surprising because of the musical-chairs nature of the NHL: Go into a slump, get antsy, fire the coach. It's a nice, quick way to silence the squeaky wheels in a team's fan base. It shows that the general manager and the ownership have taken notice of the problems and everyone moves on, at least temporarily. . . . For one thing, the major benefit of a coaching change is the surge of adrenaline that comes with a new coach. If the Jackets have that surge now, they might be able to climb to 11th or 12th in the Western Conference standings — wake me for the parade — and still miss the playoffs.
Here, I think Hunter misses the boat completely, and marginalizes many of the reasons that coaching changes occur — in the NHL and elsewhere.  Sure, there are "knee-jerk" firings that would meet his criteria, but more often there are other, more fundamental reasons that lead to the termination.  As I believe is the situation in Columbus, many times the losing streak that precedes a firing is merely a symptom of the underlying flaws.
In the case of Hitchcock and the Blue Jackets, there are a host of other questions that at least merit inquiry.  His handling of the Nikita Filatov affair was abominable, and he has continued to apply a double standard to veterans and youngsters (the latter dominating the CBJ roster).  Derick Brassard's confidence has been badly shaken, and the signals coming from the coach have been, at best, inconsistent.  He is quick to assign blame, but slow to offer solutions, other than the need to be more "competitive."   Additionally, there are fundamental doubts that his trapping style of play is fruitful, or even possible, as a full-time stratagem in an NHL that no longer permits grabbing, holding and clutching.  While useful as an anchor for a team lacking talent, as it was a few years ago, GM Scott Howson has stocked the Columbus team with more than capable players, including 6 Olympians, more than all but three other teams.  Many observers feel that Hitchcocks handling of this talent pool is analagous to managing a stable of thoroughbreds by getting the fastest horses to slow down.
To argue that "the major benefit of a coaching change" is a surge of adrenaline also represents pure folly.  A coaching change should never be taken lightly, and always needs to have the long term view in mind.  While a mid-season change can provide an adrenaline push (though this has yet to be seen in St. Louis), it is the need to patch the holes that motivated the change in the first place that should dominate the discusssion.  In the NHL,  the coach is the on-ice CEO.  He provides the policy, the strategy and sets the players in motion to implement that policy.  More than X's and O's, the NHL coach sets a mood, creates an environment and serves as mentor, confessor and taskmaster, as the situation requires.  When there is a failure in any of these areas, consequences can be dramatic.  Should a change be made in Columbus, it would be to prevent a further erosion of the confidence of the young players, provide a competetive environment that utilizes the talent that exists, and to prevent erosion of the fan base.  Those are entirely appropriate goals and justifications for a change, should management elect to go in that direction.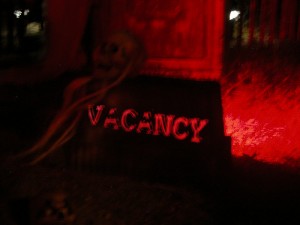 As Hunter continues his analysis, he provides the following insight into the future, as he sees it:
Here's the future I see every time I read a "Fire Hitchcock" post on the Internet:
Hitchcock is fired, and two weeks later he is hired by a struggling big-market team that can't believe its good fortune. That teams surges, and a few months from now he has it in the playoffs, and winning. Meanwhile, the Blue Jackets are sitting at home and the angry Internet posts are about losing Hitchcock and general manager Scott Howson doing something with the flawed roster.
And what of Hitchcock's successor? It's hard to believe team owners are going to pay big bucks to another coach with Hitchcock's credentials, or find one willing to come here, so the new coach would likely be an unproven guy who might be good and to whom some of the players might relate better. But six months or a year from now, would the Blue Jackets really be better off with him than they would have been with Hitchcock?
First, Hunter does not need to go to the Internet to find the calls for Hitchcocks dismissal, as two of the writers at his own Dispatch have recently joined the largely reluctant contingent who believe that the time has come for Hitchcock to move on.  However, the Dispatch rarely passes up the opportunity to take a pot shot at the Internet community, and never takes the time to distinguish between the cadre of legitimate, thoughtful writers who regularly cover the team, and the usual gang of forum ranters who can never be satisfied.
Be that as it may, his assessment of the future has no factual underpinnings.  There are huge leaps of faith involved in saying that Hitchcock would move to a big market team and have immediate success.  First, the "big market vs. small market" issue is a red herring here.  There are not many coaches iwho are going to command more money than Hitchcock, and ownership came up with the bucks to both sign and extend him.  Accordingly, there is no basis for saying that management would not pony up for a similarly credentialed coach.  Under prior management, both the Doug MacLean and Gerard Gallant coaching moves were done for expediency, the former for Doug's ego and savings, the latter just for savings.  That philosophy was soundly rejected when Hitchcock was hired, as the powers recognized that the lack of a structure on the ice was hurting team success.
Hunter conveniently chooses to ignore the more unfavorable aspects of Hitchcock's track record, including his terminations in Dallas and Philadelphia, where the same assertions of "losing the players", favoring the veterans and stifling the talent were seen.  Those are facts.  Could Hitchcock be successful elsewhere?  Absolutely.  Is it a certainty, or even probable?  Debatable, unless he shows flexibility that he has thus far not shown in Columbus.
The substantive aspects of Hunter's analysis continues:

The Blue Jackets aren't going to spend their way to success. The franchise has to have a plan and the patience to stick with it. In other words, don't fire a Hall of Fame coach because a young goaltender who was the league's best rookie a year ago is struggling; don't fire a proven coach because the team is 2-8 in shootouts — as artificial a way to decide a game as has ever been devised; don't fire a coach who is one of the franchise's major assets because an overpaid, underperforming veteran player or two don't like his style.
Has Hitchcock made mistakes? Absolutely. Would the Jackets be winning if Gallant, Dave King or Doug MacLean were still coaching the team? Not likely.
Again, the "spend their way to success"  is misleading.  On the player side, Howson has done a fine job in bringing talent in, and signing it for the long term at reasonable contract levels that provide equal measures of security and tradeability.  The team is committed to its young foundation. Any decision to fire Hitchcock would not be because of Mason's travails or shootout failures.  While Mason has not had the stellar year of his rookie campaign, he has also been largely victimized by a porous defense, then by an offense that generated only one goal in five consecutive games. He is also victimized by a defense-based system that provides no margin for error in the fast paced NHL of today. The shootout situation, however, is one that does implicate the coach, as he has taken considerable heat for leaving the mercurial Kristian Huselius and defenseman Fedor Tyutin in the shootout lineup, eschewing the likes of Brassard, Voracek and Umberger.
As Hunter's own reporters have documented, it is far more than "one or two" players who are disgruntled with Hitchcock, and whether or not you like the shootout, it is the rule of the game, and prudent teams coach it and staff it appropriatelhy.  I'll agree that Gallant would do no better, and easily concur that MacLean would not improve the situation.  I'll disagree about the prospects for Dave King, as when he served his tenure with Columbus (as their first coach), he had no talent to work with.  When he did get a player or two, MacLean sent them packing in search of the Holy Grail of players.  King is noted for his ability to work with youngsters, and took his KHL team to the bronze medal.  He has coached in a number of countries, and understands the subtleties of various cultural backgrounds.  It is difficult to believe that the Filatov situation would have spiraled out of control with King behind the bench.
Lest I be viewed as being unduly harsh on Bob Hunter, let me not that Bob brings a lot of good thought to the Dispatch sports section, and his views are shared by others.  His column simply hits at a good time for this discussion, and highlights some of the particular pitfalls of superficially analyzing coaching quandaries.  His quick dismissal of those interested in a coaching change as emotional and ill-considered is itself emotional and lacking in analysis.
At the bottom line, coaching in any professional sport is a complex, multi-faceted job, with success dependent upon myriad factors, many of which are out of the coach's control.  But organizations evolve, and coaches need to either evolve with them or be left behind.  To many, such is the situation in Columbus.  Hitchcock receives full marks for bringing a system to a rudderless team, and providing some measure of order to the prior chaos.  Moving to the next level, however, has proven elusive, and he has thus far not shown the flexibility to acknowledge that accommodations need to be made in the current league, with the type of talent the Blue Jackets have.
True coaching genius does not derive from hammering the square pegs of talented players into the round holes of a rigid system whose efficacy since the lockout has not been shown.  Rather, coaching genius comes from taking disparate talents and finding ways to use those talents within the confines of an adapatable system that permits growth and success.  Bill Walsh did that with the 49ers, as did Don Shula in Baltimore and Miami.  In the NHL, you need look no further away than Detroit to see how well it can be done.
Nobody is calling for Hitchcock's head out of spite, or a belief that he is a "bad" coach.   He has provided value to the franchise, but his ability to provide the type of value the team needs going forward is in question. Far from an emotional, short-sighted position, it is a debate that goes to the very heart of the long term success of the franchise in Columbus, as I am sure it did in St. Louis and every other city where coaching change has been contemplated.  Disagreement and debate is to be expected and encouraged — contempt prior to investigation is not.
Fan of hockey at all levels, with focus on the Blue Jackets, Miami RedHawks and the business side of the game. I try to bring a rational, even-handed analysis to my writing, wtih just a touch of snark. I use my legal background to bring some more insight on the business side. Love family, travel, hockey, golf and curling.