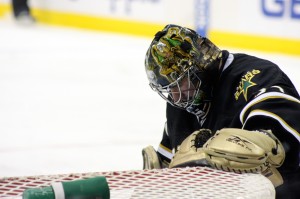 By Jon Gabrielle,   Stars correspondent
It's been well documented this year that the Dallas Stars fortunes will go through their veteran netminder, Marty Turco. It's also been well documented that halfway through the season, more and more soft goals are finding the twine behind Turco.
Wednesday night in New York at Madison Square Garden, the culmination of those efforts were seen by all.
Never mind Sean Avery, the former Vogue intern's four point night, the story no one is talking much about is Marty Turco. He was awful.
To make sure my eyes are in good working order I just reviewed the Rangers first 4 goals of the game, excluding the empty-netter.
A prevailing thought over the last quarter century at least, is that if an NHL goalie can see a puck, he is usually going to stop it. Hence, one constantly hears the coach-speak, "we've got to get people in front of him," and "we need to try and screen him," etc. in terms of how to beat these larger than life Michelin-men like goalies.
Wednesday night, not only did Marty Turco "see" all of the shots he faced, but they came from rather far out. Even the Chris Drury tip-in midway through the third period came on a pass from a bad angle that cut right through his crease.
Yes, Matt Niskanen got schooled along the boards but the goal drew this comment from the Stars color analyst, Daryl Reaugh, up in the booth. "When a puck comes through the crease like this, more times than not it gets cut off."  That was a politically correct and polite way of calling attention to Turco who never moved even though the puck almost hit him.
That goal iced the game for the Rangers but was no less devastating than the first three Turco gave up.
Avery's lone goal came from a blast along the boards above the face-off circle. It tied the game at one and Turco never adjusted his angle, beating him cleanly on the short side.
Ales Kotalik also slapped one past Turco on the short side when he let one loose just inside the blue line along the far boards. Inexcusable that an NHL goalie would let that one in, let alone Turco. That soft goal made it 3-2 Rangers, a lead they would never relinquish.
Much of the post game talk was about Avery and his affect on the Stars considering they are still paying half of his 4 million dollar annual salary.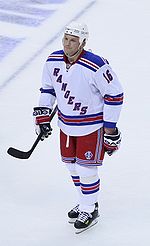 Head Coach, Marc Crawford said, "He played well tonight, but he had no impact on our guys."  Continuing, he told reporters, "you're giving him far too much credit. Give him credit during Fashion Week."
For Avery's part, he bloviated both on and off the ice.
Henrik Lundqvist, the winning goalie said of Avery, "when I see him talk to the other goalie, I know he's on top of his game."
In the dressing room, Avery added with a straight face, " I was getting paid by two teams," referring to the difference in this game.
Verbal barbs aside, the petulant winger had a goal and three assists, a career high, against the team that waived him less than a year ago.
Now Crawford has to be concerned about his goaltending situation. Alex Auld fell to the Devils Tuesday and now Turco's preformance on Wednesday was troubling, even if it's only being discussed behind closed doors.
Turco's contract is up at the end of this season, and there has been no indication whatsovever from management that they intend to keep him in Big D.
Six points out of a playoff spot,and in tenth place in the conference standings, a second straight season out of the playoffs does not bode well for the veteran netminder, fair or not.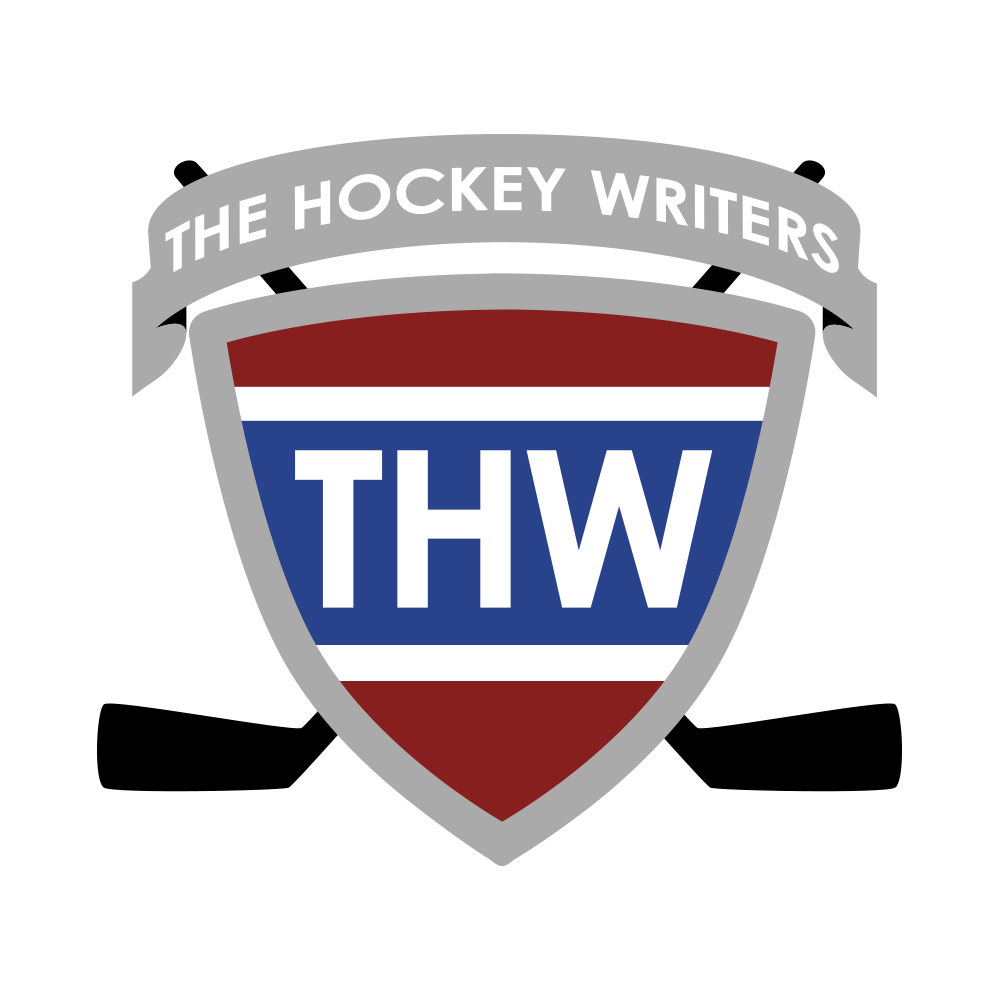 The Hockey Writers is:
1) A top-tier hockey media company delivering a top-notch, in-depth look at the NHL
2) A collective of some of the best hockey writers anywhere
3) A multimedia provider with daily podcasts and YouTube shows
4) Well-respected and widely-cited NHL prospect and draft resource