After taking a small break from the report cards it's time to start rolling them out again and next up is fourth-liner Brandon Duhaime also known as one of the two "Dewey's" with the other being Connor Dewar. He missed a lot of time this season due to numerous injuries, but in a couple of his returns, he made big impacts. He's got a lot of fire in his game and it showed in his play.
Most fourth-liners don't receive a lot of attention other than when they're throwing out big hits but Duhaime showed some scoring power as well. Hopefully, the Wild can figure out a way to re-sign him on a budget-friendly deal and keep him around as they could really use him on the fourth line.
Duhaime's Shortened Season
Duhaime made an impression during his rookie campaign when he played in 80 games and had six goals plus 11 assists for 17 points, plus he was a hitting machine with 201 hits. This season he played in just 51 games with an increase in goals to nine but just one assist for 10 points. The decrease was obviously due to the 29 games missed because of injury, and one from an illness.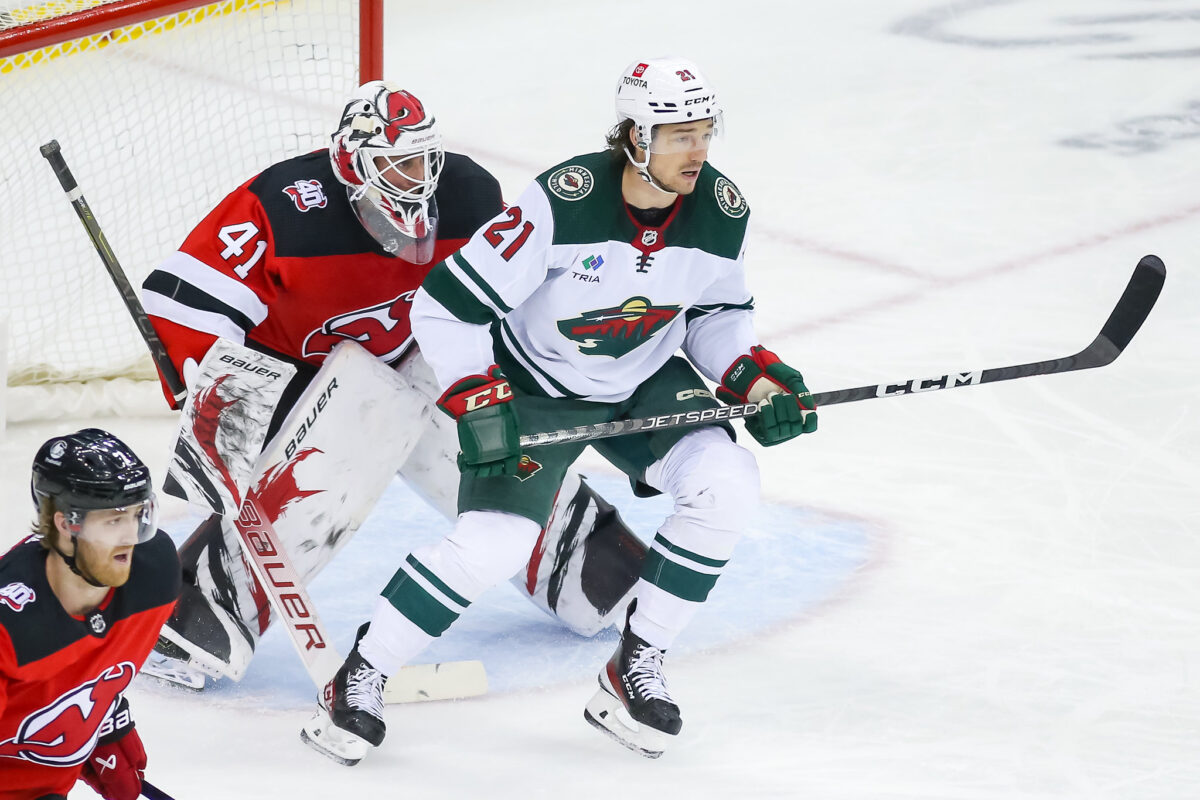 He was first injured in November and missed five games, and in his return, it only took him two games to score a goal. However, he was only in the lineup for barely two weeks before he was injured again, and this time for 18 games. He didn't return until January against the Buffalo Sabres where he scored the first goal of the game. Following that, he was able to stay healthy for two months before his final injury of the season which cost him another six games during the month of March.
---
Latest News & Highlights
---
Again when he returned, he scored in his first game back and made his presence known. He missed one final game with an illness and in his return, he managed to score in his second game back. It's clear he has the talent to score goals and it would've been interesting to see if he could've strung together more had he stayed healthy.
Duhaime's Physical Postseason
The postseason was short for Duhaime and the Wild but he had time to throw a lot of hits. He didn't score any goals but he did record 21 hits and that was all he was able to do. He didn't have any blocked shots, giveaways, or takeaways but he did register 10 minutes in penalties. Other than that, there wasn't a lot to report on Duhaime's end.
While the hits were important to try to swing momentum, they could've really used some scoring from him. Plus a little more defensive play would've been nice since they really struggled in that area when it came to the postseason. Every blocked shot meant one less goal scored and Duhaime could've contributed more in that area.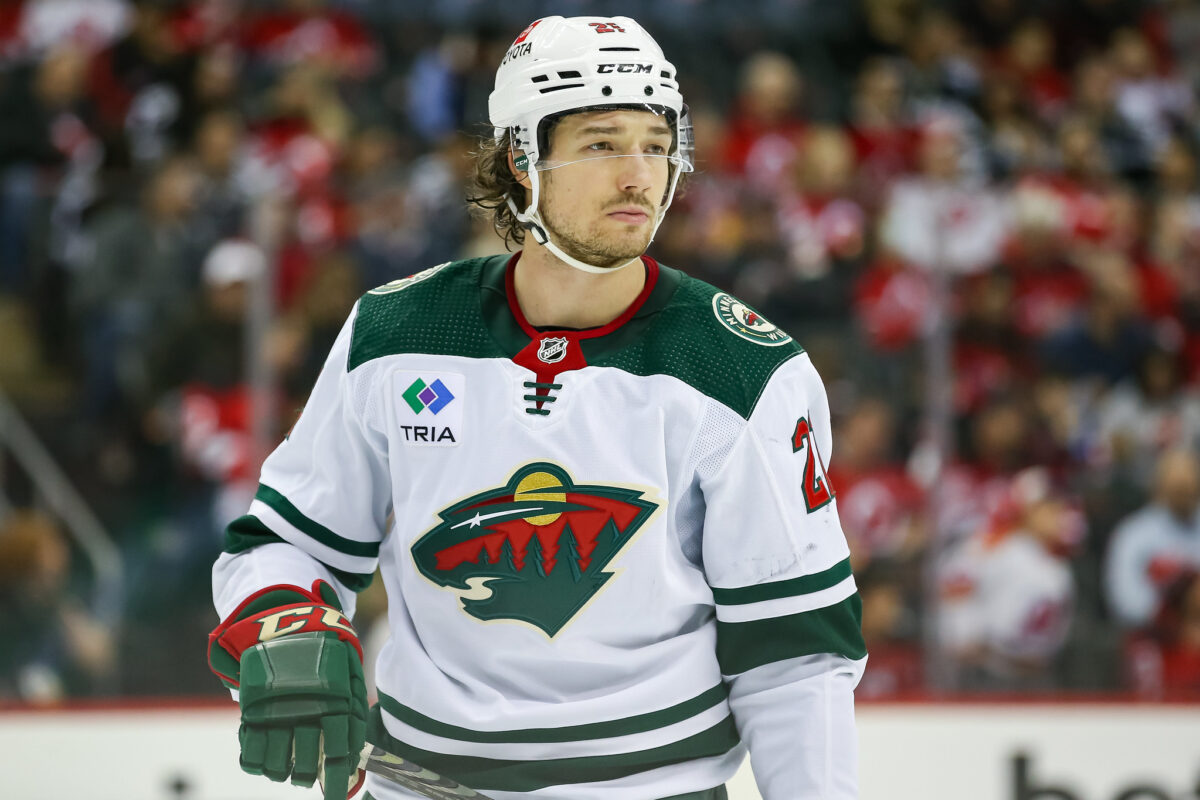 His spunk and energy didn't seem to be the same, and while his line was able to have some success compared to the others in terms of chances, they needed to capitalize. Five-on-five wasn't the only area they needed to work on either, Duhaime could've stepped up a bit more shorthanded as well but clearly that didn't happen.
Duhaime's Grade
It's difficult to give Duhaime a bad grade for the regular season with all his injuries. While he does need to find a way to stay healthy, sometimes that isn't possible with the way things happen. He plays a rough game and that results in injuries and this past season seemed like bad luck for him. He showed a lot of potential in scoring goals and obviously kept up with his physical side as expected.

As far as the regular season goes he earned an A-. It may seem high for someone that missed 30 games but it's hard to hold injuries against a player when they show so much potential. If he was fighting every game and getting injured it would make sense to be upset, but he was injured most of the time from playing hard and gritty. His typical fourth-line style fit in well with his linemates and they showed a lot of talent.
Related: Wild's Roster Gets Shake Up With Return of Duhaime
In regards to the postseason, that grade is obviously going to be lower because they needed him to step up more than physically and he didn't. He earned a B-, which may seem high but he did keep up with the hits that can change the momentum of a game. So overall he earned a B. He showed a lot of scoring talent but was held back by injuries and dropped off when it came to the postseason. Hopefully, if the Wild can re-sign him, he'll be able to stay in the lineup consistently next season and provide both physical and offensive support.