After the Paul Fenton chaos and Bill Guerin making his mark on the franchise, there are some good and bad contracts left over on the Minnesota Wild. There are a variety of contracts, some strengths, and some weaknesses, but which ones fare as the best value contracts?
One of the biggest tasks and responsibilities for a general manager is cap management. It is arguably the single most important factor that the job entails. Therefore, it is critical to examine the Wild contracts by the numbers and decide if this is a strength or weakness for the team right now.
For the purpose of this article, entry-level contracts will not be included. The Wild's three best value contracts have been split up into three different tiers: the gold tier, the silver tier, and the bronze tier.
Gold Tier: Joel Eriksson Ek Has the Best Value Contract
It should not be much of a surprise to see Eriksson Ek as the Wild's best contract on the roster. The 23-year-old center is getting paid $1.487 million annually despite his superb defensive game. There is no doubt that he has immense value and will be getting a more lucrative contract next summer when his current deal ends. He is among the most likely breakout candidates next season which could make this two-year contract a steal.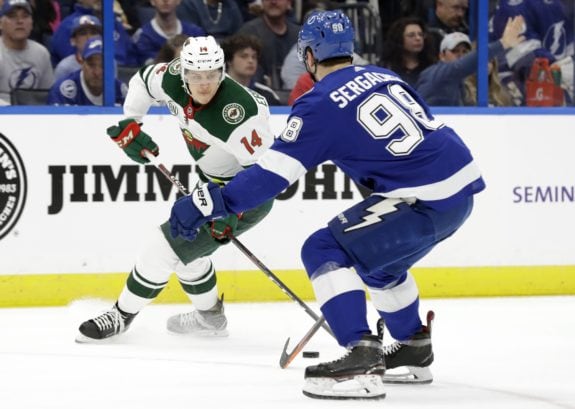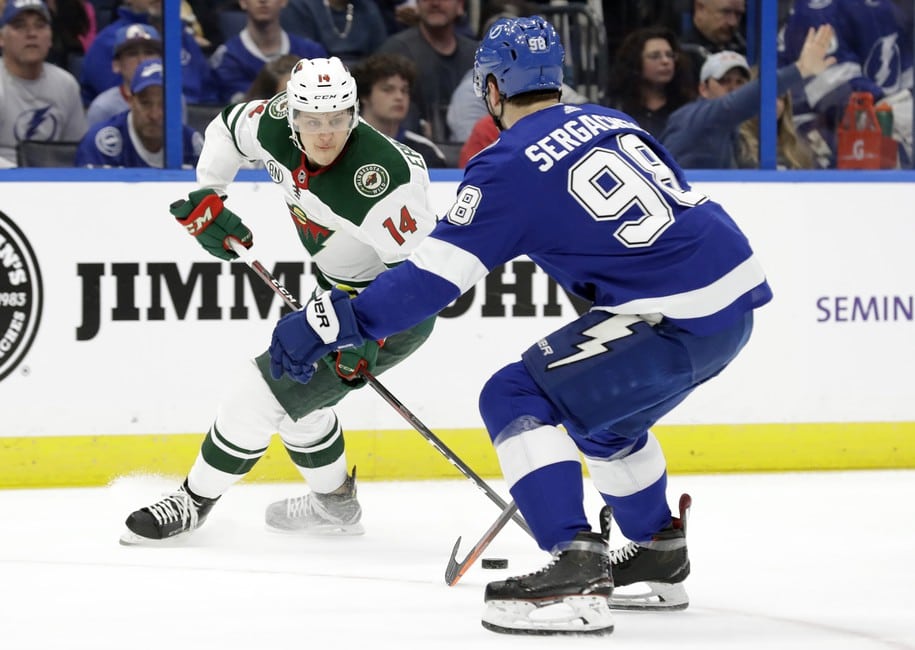 The Wild were at least able to capitalize by getting two strong seasons out of Eriksson Ek despite paying him next to nothing for his level of play. According to JFresh's player cards that he created which incorporates The Athletic's Dom Luszczyszyn's wins above replacement value formula, Eriksson Ek's monetary value, based on his contributions, is $7.545 million. This is no surprise after examining his defensive play which has the largest impact on his value.
This means that Eriksson Ek is worth roughly $6 million more than he is being paid. This is a strong visualization of how valuable he is to the team, most importantly in the defensive aspect of the game. It is no surprise that he ranks fourth among all NHL centermen in defensive goals above replacement.
Although he isn't a strong offensive player, something he could develop into, his defensive game is among the best, and therefore, he provides a ton of merit.
Silver Tier: Marcus Foligno Has the Second-Best Contract
In most cases, a fourth-liner is not among the best value contracts on a roster. However, Marcus Foligno is definitely an outlier. The 29-year-old winger is on the last year of his contract that pays him $2.875 million annually. His deal is lucrative for a bottom-six forward, but he is worth it.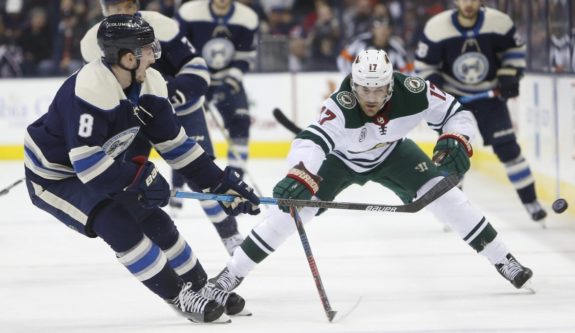 According to Luszczyszyn, Foligno's monetary value, based on his contributions, is nearly $7.5 million. While he realistically would never get that, he provides that much surplus value. He just came off a career-high 25 points, 11 of those were goals.
His point production may not catch attention, but his underlying defensive numbers are among the best in the league. His 5.1 defensive goals above replacement, a metric that measures defensive contributions, rank ninth league-wide among forwards. Likewise, he ranked 22nd in goals against per hour and 18th in expected goals against per hour among all NHL forwards.
There is no doubt that Foligno provides the Wild with immense value. He is in the last year of his contract and will be looking for an extension. The question is how much he will desire for his next contract.
Bronze Tier: Jared Spurgeon With the Third-Best Contract
When the Wild signed Jared Spurgeon to a seven-year extension that pays him $7.575 million annually, there was some criticism from the doubters. There is no doubt that Spurgeon is worth his contract. He provides immense value and is a strong two-way defenseman.
According to Luszczyszyn's wins above replacement value formula, which was then scaled by Jfresh on Twitter for defensemen, Spurgeon's monetary value, based on his contributions, is $10.575 million. His contract is very good, his value and impact are worth more than his current contract. Again, he would not actually ever get $10 million, but that is his value based upon his contributions.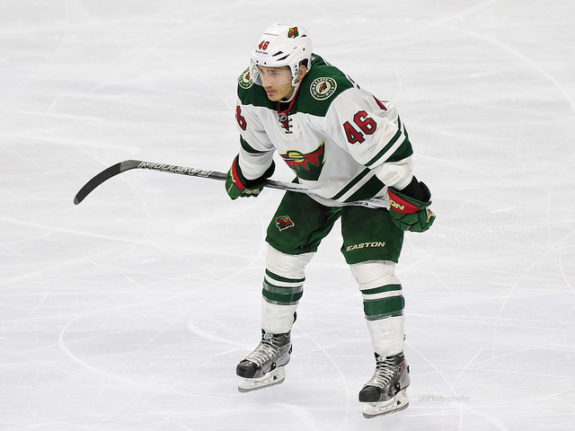 Spurgeon recorded 12 goals, 20 assists, and 32 points in the 2019-20 campaign. Most notably, his 2.5 in wins above replacement, a metric that measures value based on contributions offensively and defensively, ranked 11th in the NHL among all defensemen. Spurgeon may not be a high point producer, but he excels in all aspects of the game and does all the little things precisely.
Bottom Line
The bottom line is that the Wild have a ton of good value contracts which is an essential quality the Wild need in their organization. There are a handful of good contracts that provide surplus value including Eriksson Ek, Foligno, and Spurgeon.
(All Data Via Evolving-Hockey, Hockey-Reference, & CapFriendly)
---
---