It's time to start getting excited with the NHL regular season just around the corner, and with a new season, there are typically coaching changes. The Minnesota Wild made just one change, despite fans wanting an overhaul after the team's disappointing postseason. Thankfully, their switch was one regarding the power play, which needed to be dealt with.
Before this offseason, the Wild's power play was run by Brett McLean; however, this summer, he was given the head coaching job of the Iowa Wild in the American Hockey League (AHL), which left a vacancy on the Wild's NHL staff. That open spot was filled by Jason King, formerly an assistant coach of the Vancouver Canucks. In this article, we'll examine King's background and what he can help the Wild with on their underwhelming power play.
King's Coaching Background
It was already stated that King's previous coaching job was in Vancouver. He spent the past three seasons with the Canucks, and their power play did improve over that time, with a slight drop this past season. However, that 22.7 power play percentage was still higher than the Wild's 21.4 percentage. Both teams were still in the top half of the NHL, but in the Wild's case, they can do way better.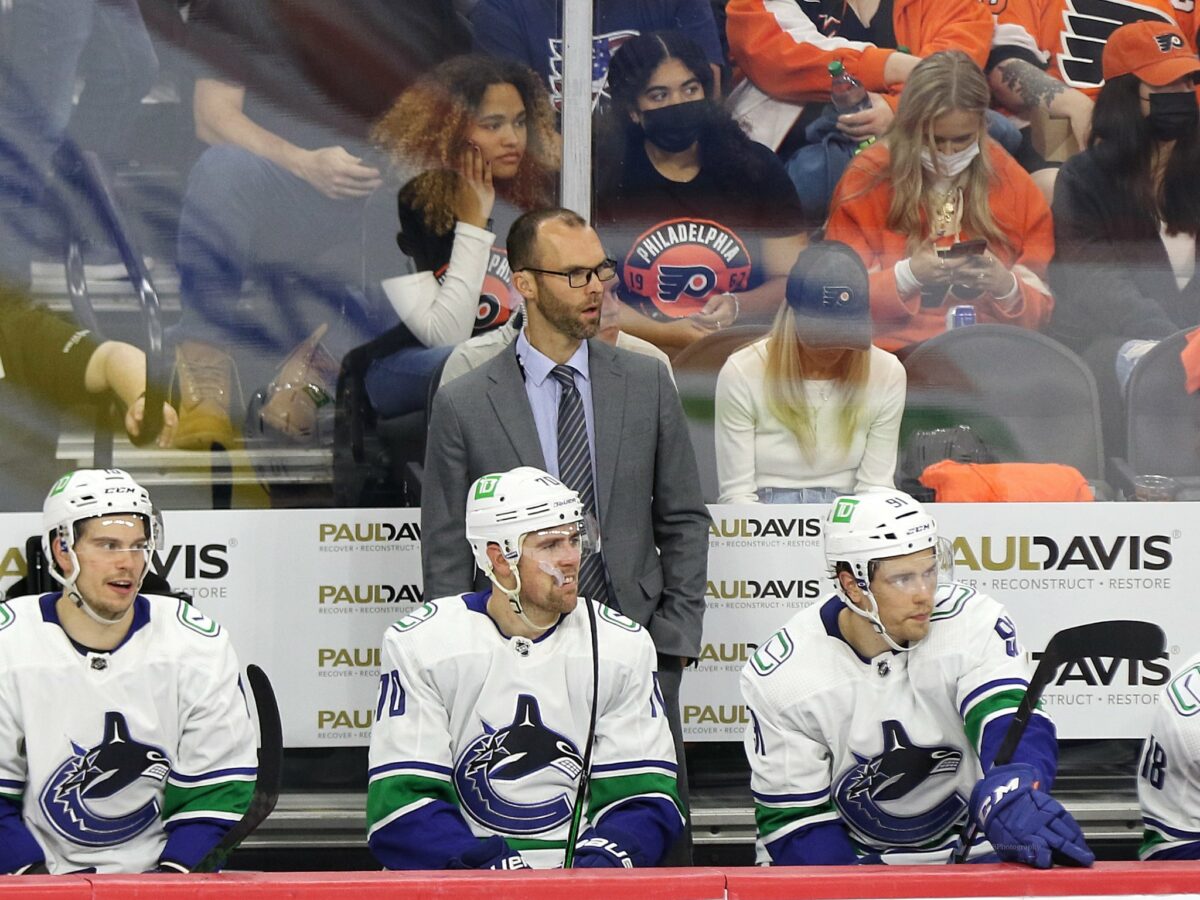 He's been coaching for quite some time; before his time in the NHL, he was with the Canucks' AHL team, the Utica Comets, for five seasons, and even before that, he was with another AHL team, the St. John's IceCaps for three seasons. He has a lot of coaching experience, and the Wild hope all that experience will turn their power play into a successful one. They have plenty of talent, but for some reason, they can't turn that talent into success.
Wild's Lack of Shooting
The Wild have some things to fix regarding their man advantage. They haven't been scoring because they don't take initiative when shooting. They pass and pass, and the goaltender is already set up to stop it by the time they line up to shoot. Shooters like Kirill Kaprizov, Joel Eriksson Ek, and Mats Zuccarello must be shooting first and not passing too many times.
---
Latest News & Highlights
---
There is a time and place to set up the perfect play with passes, but too often, the Wild do that for every power play, and they waste their time. Hopefully, with the addition of King on the coaching staff and Marco Rossi coming into the picture, they'll be able to change their power play into an aggressive shooting machine rather than a passive-man advantage that doesn't score.
While the Wild's goals on the power play have increased over the last few seasons, they aren't high enough. Their 54 goals on the man advantage barely kept them in the top half of the NHL, and they need to do better; they should do better this coming season.
Wild's Lack of Change
When things aren't working, there needs to be change, and the Wild aren't known for their ability to do that, especially on the fly. Whether that's their head coach or their power play coach making those calls, hopefully, a new face can enforce some change. Sometimes that may mean moving around who's on the first unit, obviously leaving Kaprizov there, but his linemates can be switched.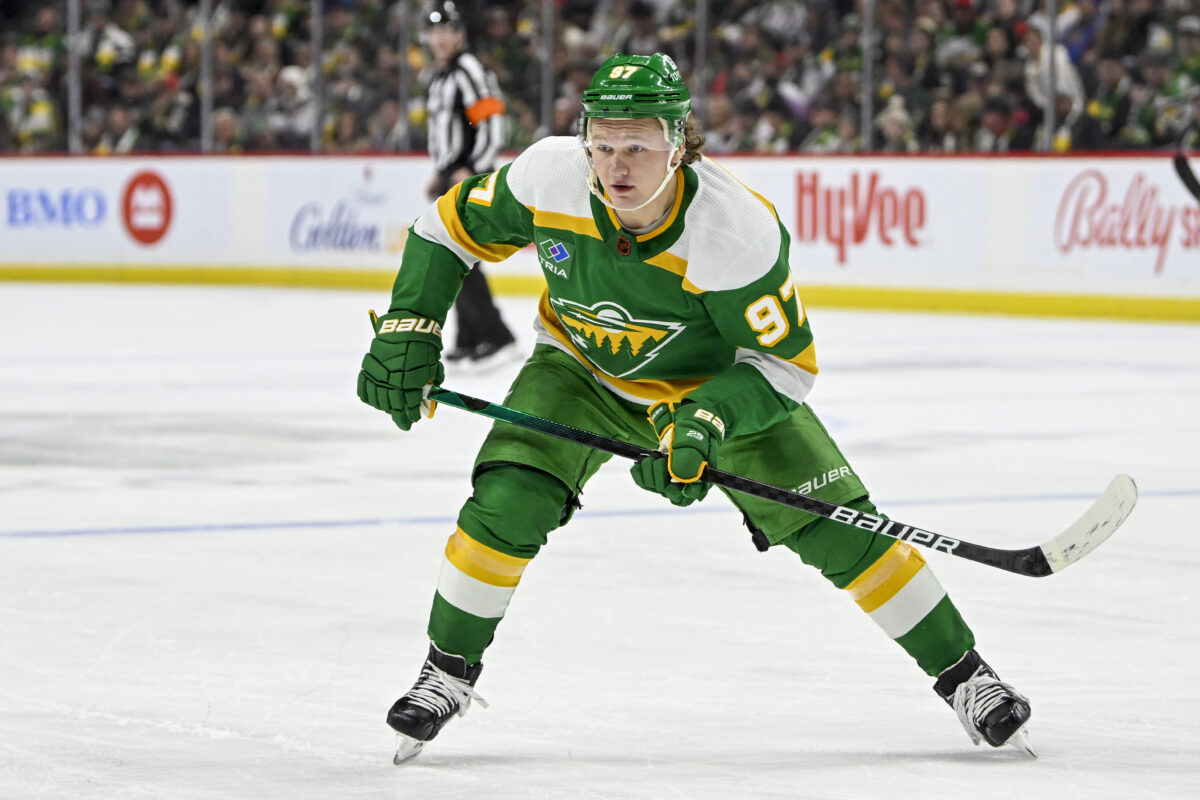 It depends on how he performs, but seeing how King utilizes Rossi will be interesting. He'll likely start him on the second unit to see how things go, but if it needs to be done, hopefully, he gets bumped up to the first unit sooner rather than later.
Another item that could be changed is the point spot on the first unit. Last season was a transition from Matt Dumba to Calen Addison, but it flipped back when Addison struggled with his five-on-five play. To start the season, it's assumed Addison will get the chance to resume that point position, but if he starts to falter, who could head coach Dean Evason and King go with to replace him?
They don't have many options besides Jared Spurgeon unless they figure out how to bring someone in. It'll be interesting to see what choices are made and if they can find success.
King's Hands Full
There will be changes that need to be made, and hopefully, King will be the guy to initiate them and make things happen. While Evason is the head coach, he has shown hesitation in the past to make changes, which seemed to follow throughout the coaching staff; but changes need to happen. It was repeated throughout this article and will be repeated throughout the season if things don't head in the right direction.
Related: Minnesota Wild's 10 Burning Questions for 2023-24
King appears to be the right man for the job, and it makes me even more hopeful after reading a comment he made in an article by CBC News a few years ago. "In a coaching capacity, you always have to learn, you always need to adapt, and I think where I'm at, I try to keep an open mind as much as I possibly can to try and accept and absorb as much knowledge as I possibly can," he said.
That quote gives me hope that he'll be the guy to steer this power play on the right path and reach the potential everyone knows it has. He knows changes have to happen, and by seeing himself as someone who can adapt, that's exactly what the Wild need. Hopefully, King will be the missing piece, and the power play and the rest of the team will be successful this season.