The Calgary Flames are less than a month away from kicking off their 2023-24 season. After what was a hectic offseason that saw plenty of roster turnover as well as the dawn of a new era for management, fans are eager to see the quality of the team's play. There are certainly reasons to be optimistic about this Flames team, however, there are also reasons to be concerned about how they will perform. Here are a few of the latter.
Coaching
While fans were generally happy with the fact that head coach Darryl Sutter and GM Brad Treliving were replaced, the jury is out on how the team will perform under new management. This will be Ryan Huska's first season as an NHL head coach, so it is unknown if he will be effective and if the team will perform better under him than they did under Sutter.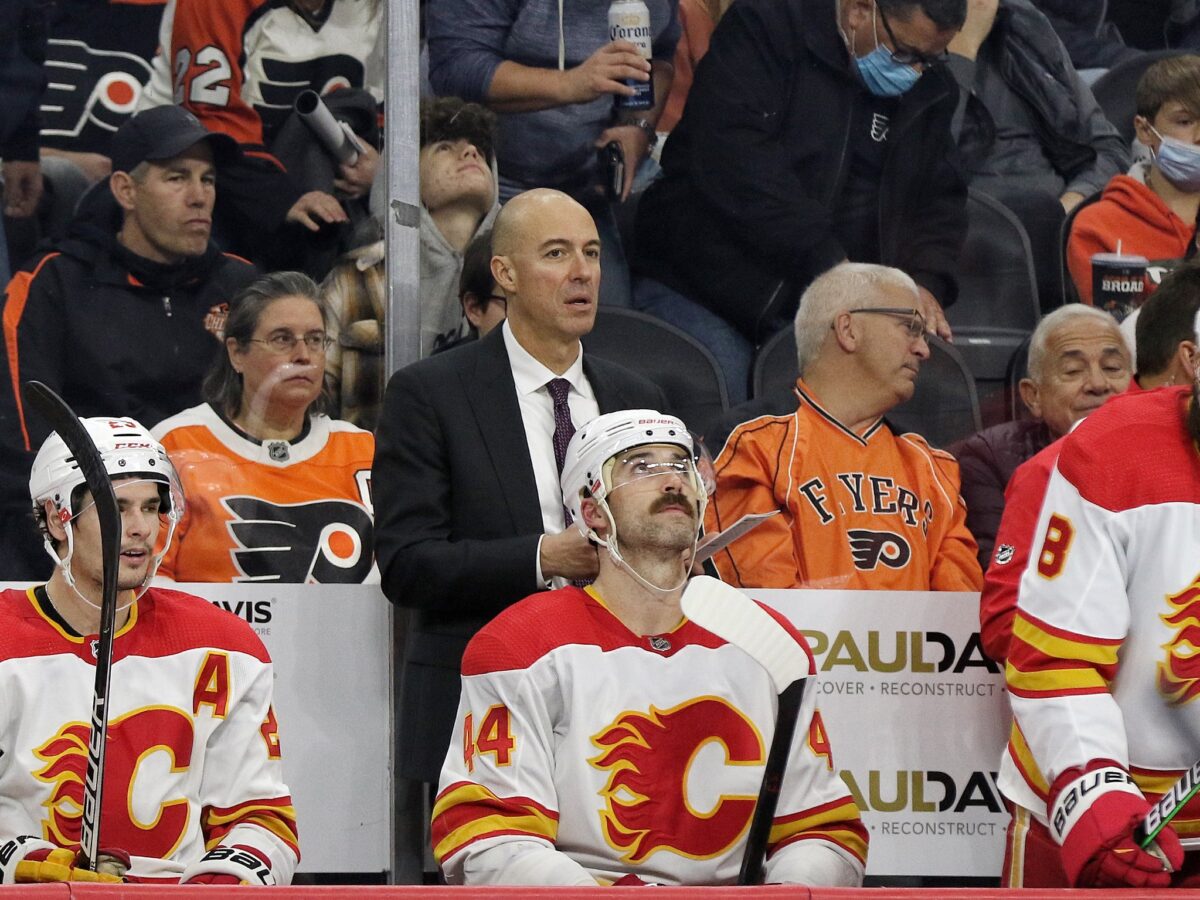 Huska has four seasons of NHL coaching experience, all as an assistant with the Flames, and all but one of which came with Sutter at the helm. In those four seasons, the Flames only won one playoff series; he does not have the experience of someone who has been an assistant coach on a team that went on a run to the Stanley Cup. All of this is to say there is reason to doubt whether or not Huska knows what it takes to create a winning culture in the locker room at the NHL level, and if he is not able to do so, the Flames may be in trouble.
Losing Tyler Toffoli
After it became apparent that star forward Tyler Toffoli would not re-sign in Calgary next offseason, the Flames traded him to the New Jersey Devils in exchange for Yegor Sharangovich and the 80th overall pick in this year's NHL Draft. While Sharangovich was a meaningful addition (he has 106 points in his three NHL seasons), losing Toffoli was a huge blow to the Flames' chances at contention.
Related: 3 Calgary Flames Who Impressed This Season
---
Latest News & Highlights
---
Toffoli led the team with 72 points and 34 goals last season. Beyond that, he was one of the only bright spots in what was a disappointing season, as well as a valued veteran leader in the locker room. Sharangovich will be exciting to watch, as he is young and has the potential to be an impact player, but on paper, the Flames lost out on a lot of production with this trade. Whether it be Jonathan Huberdeau and Nazem Kadri bouncing back from down seasons or younger players stepping up, the Flames will need to make up for the loss of Toffoli.
Last Season's Slumps
The final cause for concern Flames fans should be aware of heading into the season is the poor play of some key players that may continue from last season. Namely, Huberdeau and goaltender Jacob Markstrom need to bounce back if the Flames are to contend. Last season, both players saw a meaningful decline in their level of play from the season before. While there is reason to be optimistic that both will recover from these slumps, it is not outside the realm of possibility that they will not. For the team to play at the level they are capable of, these two need to be sharp both mentally and physically, and they need to be the reason the Flames are winning games, not the reason they are losing them. The play of these two will be an early indication of which direction this season is going to go for the Flames.
Causes for Concern
There has been a lot of change in Calgary this summer, and fans should be eager to see how the Flames perform to start the new season. If Huska is able to create a winning culture and proves to be an upgrade as head coach, the team should be much better than they were a year ago. In order to contend, they will need better play from their star players, who will have to step up a little extra in order to account for the loss of Toffoli. If these three things go in the Flames' favor, they should be contenders in the Western Conference this season. If they prove to be problems that they struggle with, however, this season could go downhill.