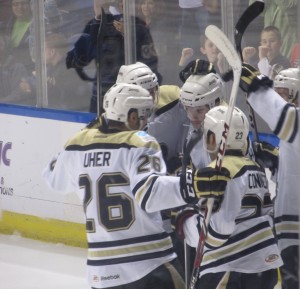 Promotions and demotions seem to be the theme of the past week or so for the Wilkes-Barre/Scranton Penguins.  Over that time period the Pens have seen three players given the opportunity to play for the big club in Pittsburgh.  Forward Jayson Megna played in six games for Pittsburgh where he scored two goals and added three assists before being sent back down.  The Penguins definitely missed him from their game night roster as they had no losses while Megna was in the lineup.
Forward Zach Sill was called up to Pittsburgh late last week and played in his first NHL game on Saturday versus the Devils. He had 9:10 of ice time and despite the Pens 4-1 loss to New Jersey, he managed to stay even in the plus/minus category.
This morning, forward Brian Gibbons was given the call to Pittsburgh who plays the Anaheim Ducks tonight.  Gibbons has been hot of late with 22 points in 15 games.  He leads the AHL in assists with 15.
On the other end, with players beginning to get healthy for WBS, two players were sent to Wheeling of the ECHL last week. Defenseman Harrison Ruopp, a third round draft pick by Phoenix in 2011, was sent to the Nailers.  He has yet to play for Wilkes Barre this season due to injury.  Ruopp has one assist in two games with Wheeling so far this season.
Forward Anton Zlobin was also recovering from injury.  He played one game with Wilkes-Barre before being sent to Wheeling.  He was the first Russian prospect to play for WBS since 2002.  He has four points with the Nailers in two games since being sent down last week.
With the two recent call ups to Pittsburgh, WBS may have to recall a forward from Wheeling before their game on Wednesday.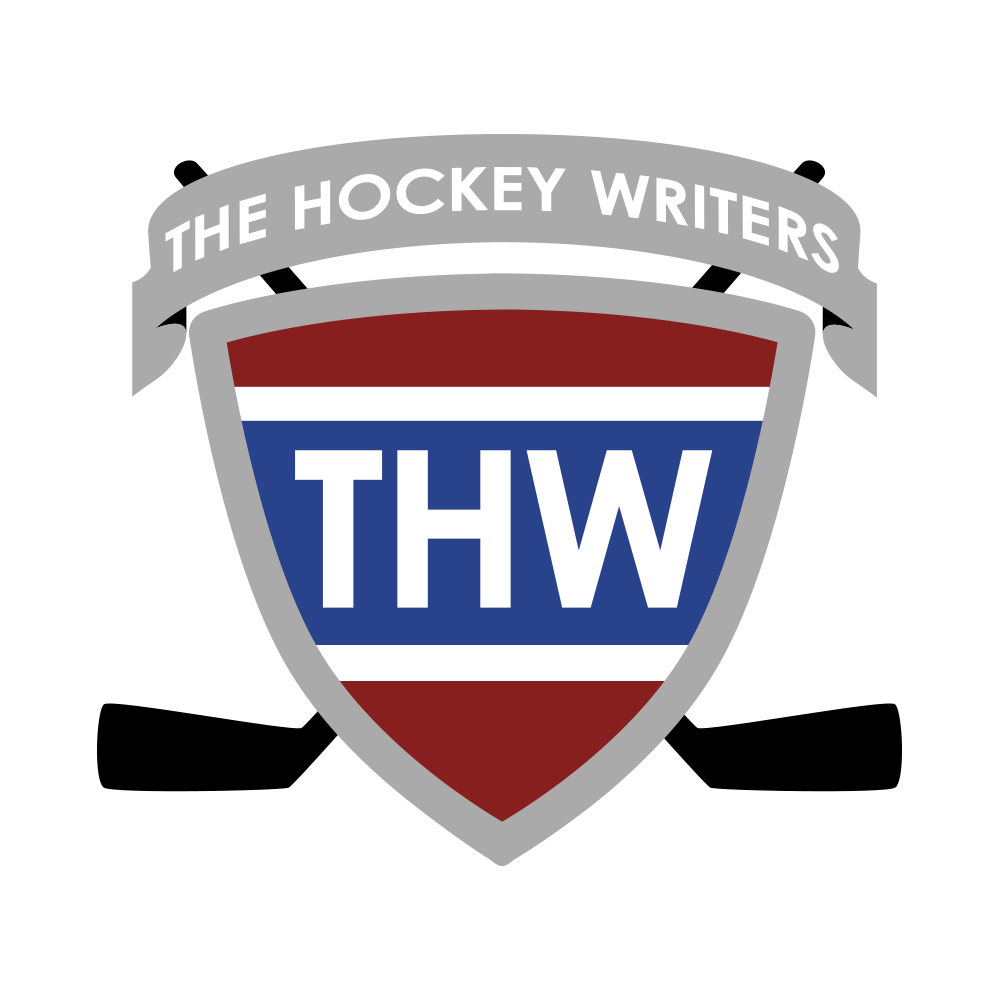 The Hockey Writers is:
1) A top-tier hockey media company delivering a top-notch, in-depth look at the NHL
2) A collective of some of the best hockey writers anywhere
3) A multimedia provider with daily podcasts and YouTube shows
4) Well-respected and widely-cited NHL prospect and draft resource