This was the game the Windsor Spitfires needed in the 2017 Mastercard Memorial Cup.
Coming off of a nearly seven-week layoff, the Spitfires knew a big performance was crucial if they were going to take down the QMJHL champions. They got just that.
Windsor forward Aaron Luchuk had two points, including the game-winner, as the Spitfires downed the Saint John Sea Dogs 3-2 in the opening game of the 2017 Mastercard Memorial Cup on Friday night.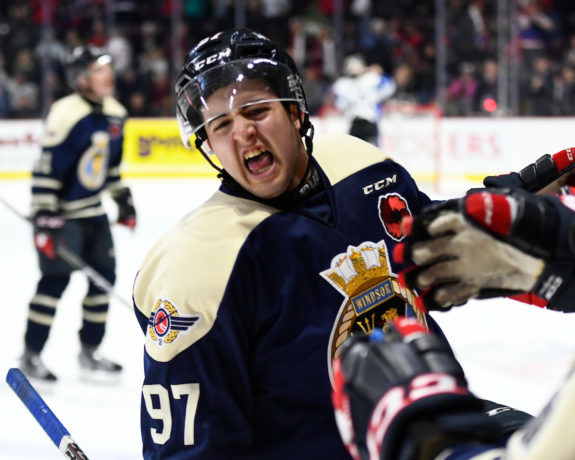 As soon as the doors to the WFCU Centre opened, fans rushed in, smiles on their faces, eager to be a part of this classic junior hockey tradition. While Windsor and Saint John jerseys were the focus, there were Seattle, Erie and numerous other CHL jerseys scattered throughout the venue.
Once Windsor hit the ice, a loud roar of applause came from the nearly 6,000 in attendance. While this was a CHL event, this was Windsor's home. The Spitfires' faithful had waited a long time to cheer on their club and they weren't going to be denied.
Proving Critics Wrong
Before the tournament, Windsor head coach Rocky Thompson said his team wanted to prove they were one of the best alongside the other league champions. The first period was nothing short of gold for his squad. Windsor put pressure on Saint John at every turn, creating offensive chances and suffocating them on defence.
When the Sea Dogs were able to get to the Windsor net, veteran goaltender Michael DiPietro had other plans.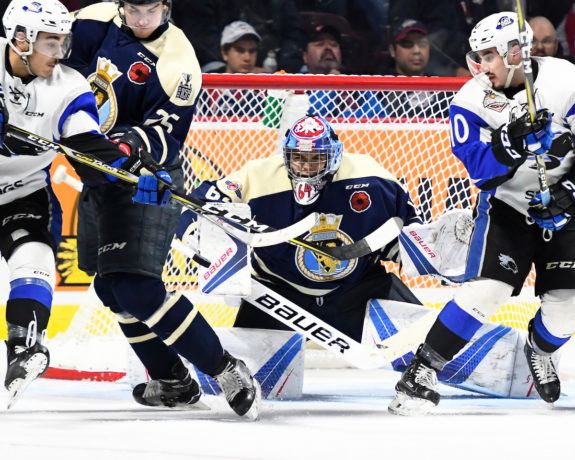 It took most of the first period, but Windsor solved Saint John goaltender Callum Booth. Forward Jeremy Bracco took the puck in the corner and passed it off to forward Jeremiah Addison in the slot. He promptly beat Booth blocker-side to give Windsor the 1-0 lead with just minutes to go in the frame.
Saint John found their game in the second but were met by DiPietro, who was having a masterful outing. Windsor kept focused, maintained their pressure and it paid off. With under two minutes to go, Bracco put home is own rebound on a two-on-one with forward Graham Knott, giving Windsor the 2-0 lead.
Windsor kept their momentum going early in their third period. Luchuk tipped home a Mikhail Sergachev point shot to give Windsor the 3-0 lead at 4:48.
It stayed that way until Saint John got a power play with less than five minutes to go in the game. Sea Dogs' Nathan Noel put a wrist shot past DiPietro from the slot to cut the lead to 3-1 Windsor. Less than 30-seconds later, Sea Dogs' defenceman Thomas Chabot fired a puck that got deflected over DiPietro. Suddenly, it's a one-goal game.
Windsor would hold down the fort, though. They played smart defence and got a couple of timely saves from DiPietro to seal the deal.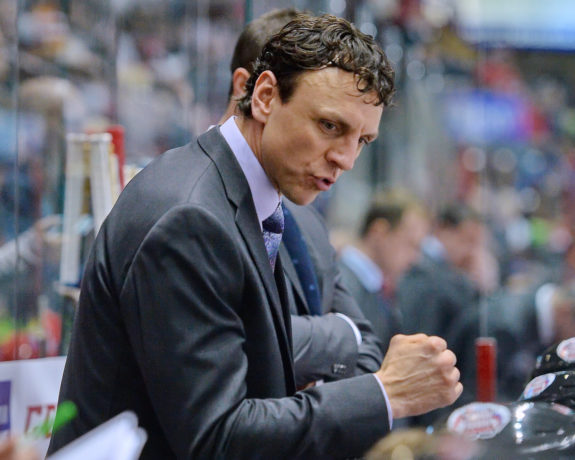 Just Getting Warmed Up
The win means Windsor can do no worse than 1-2 and is now guaranteed at least a tiebreaker on Thursday. The loss means Saint John will have to rebound and come up with a win over their next two games. They have two days to refocus as their next game is Monday against the Erie Otters at 7 pm. Windsor, though, is off until Sunday when they play the WHL champion Seattle Thunderbirds at 7 pm. There is action on Saturday afternoon as Erie and Seattle battle each other in their own Mastercard Memorial Cup openers. Puck drop is set for 3 pm. You can get tickets at the Mastercard Memorial Cup website.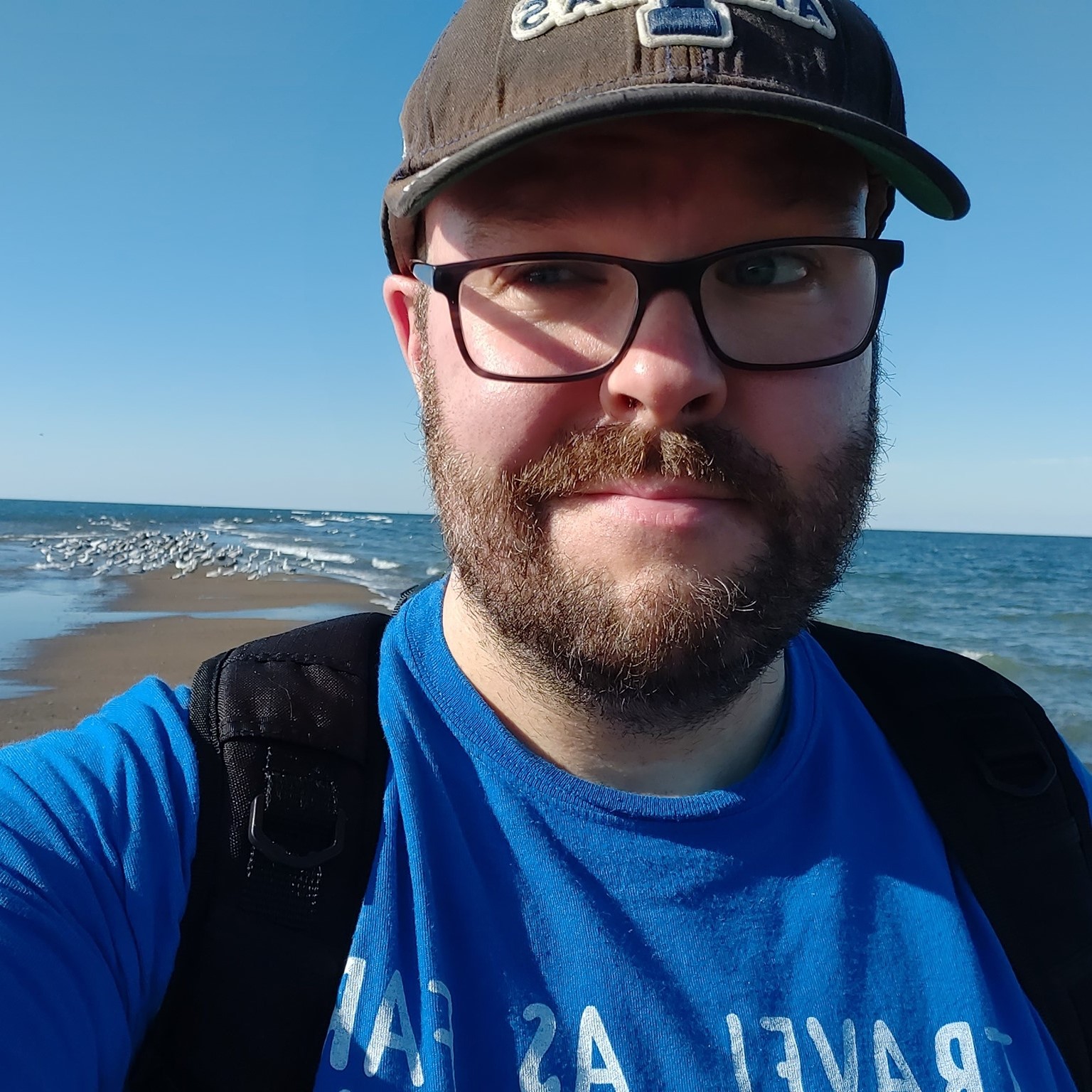 A nearly life-long resident of Windsor, ON, I graduated from St. Clair College (Journalism) and University of Windsor (Communications) and have attended Windsor Spitfires' (and OHL) games for 30-years. My areas include multimedia journalism and photography.