After a successful start to the season, the Windsor Spitfires have spent the last two months building for the future. Players have been dealt, new players brought in and the result is a new era of Spitfires hockey. It has also meant that players are stepping up to take charge as the new roster pushes forward.
Leading a young team like the Spitfires isn't an easy task. Patience is required as mistakes will be made. Three players took control in Dec. and Jan. and showed that, while games won't always be easy, there's hope.
Here are the Spitfires' Three Stars for Dec. and Jan.
3. Jake Smith
When you're rebuilding, having a veteran presence is always beneficial and forward Jake Smith fits that bill to perfection. Signed as a free agent from Quebec prior to the season, Smith, 20, has provided a bit of everything for the Spitfires. The 5-foot-10, 170-pound waterbug can score, create plays, kill penalties and has earned an "A" as alternate captain.
In Dec. and Jan., Smith scored 9 goals and 11 assists for 20 points in 21 games, including five points in three games over the weekend. He's been the offensive leader the Spitfires have needed since dealing away their veterans. When a goal or big penalty kill is needed, Smith is the guy.
He's earned the Third Star for Dec. and Jan.
2. Michael DiPietro
Where would the team be without goaltender Michael DiPietro?
Before the trade deadline, it wasn't a question that fans or the team really wanted to know the answer to. There was plenty of talk that DiPietro would be shipped out. When the clock struck 12 on the trade deadline, though, DiPietro put on his #64 jersey and took to the WFCU Centre ice and the Spitfires and their fans are glad he did.
In 16 games through Dec. and Jan., he has a save percentage of .919 and a goals-against-average of 3.20 which keeps him among the overall OHL leaders (fifth in GAA, third in save percentage). DiPietro is the goaltender that, even with a young defence, still makes the saves that leave opponents stunned. The team knows that when he's in net they've got a chance to win every game.
Rebuilding isn't easy and it is especially hard on a goaltender but DiPietro hasn't wavered and that's all you can ask from him.
DiPietro has earned the Second Star for Dec. and Jan.
1. Curtis Douglas
The Spitfires acquired Curtis Douglas in early December in the trade that saw captain Aaron Luchuk head to the Barre Colts. Since then, the 6-foot-8, 234-pound forward has been a ray of light.
Douglas scored in his first game with the Spitfires and hasn't looked back. In 17 games, he has eight goals and eight assists for 16 points and has been held off the scoresheet just three times in that span.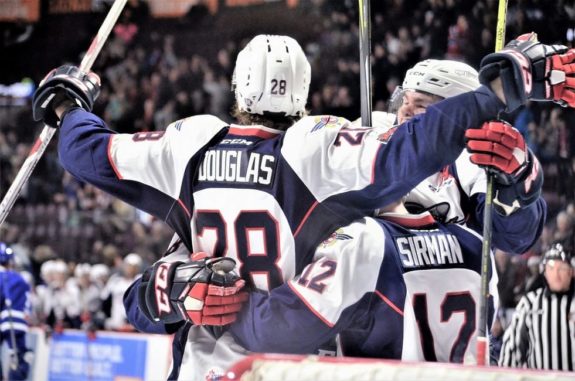 Not only has he produced but he's also become the protector that the team needs. The Spitfires are one of the youngest and smallest teams in the league. Having Douglas be the big brother when needed is a vital boost to the team's confidence.
At just 17-years-old, Douglas was ranked 70th in the mid-term rankings for the 2018 NHL Draft. While he has only been a Spitfire for a short time, he's showing that this will be his team and nobody is complaining.
By producing on the scoresheet and by being an excellent team player, Douglas has earned the First Star for Dec. and Jan.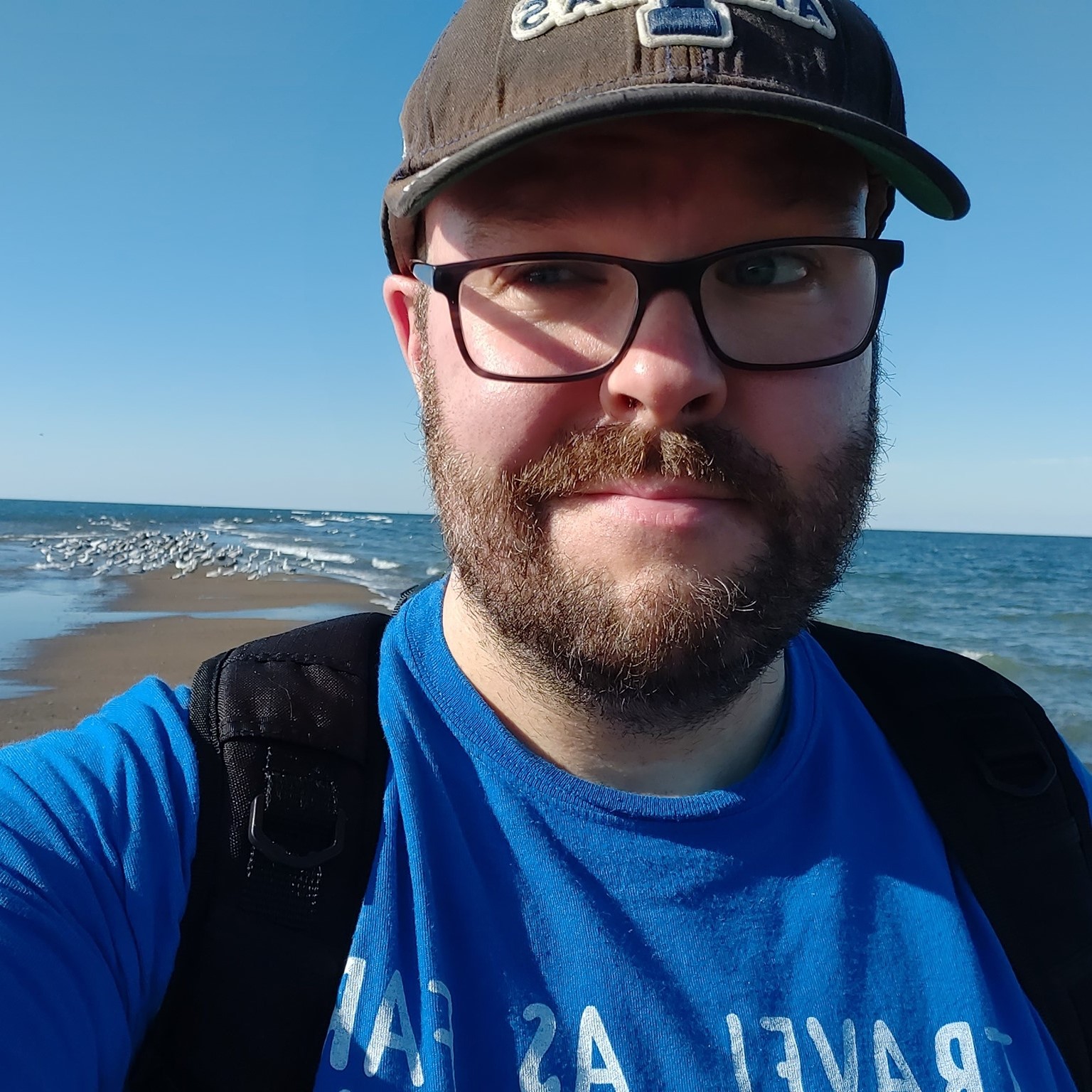 A nearly life-long resident of Windsor, ON, I graduated from St. Clair College (Journalism) and University of Windsor (Communications) and have attended Windsor Spitfires' (and OHL) games for 30-years. My areas include multimedia journalism and photography.