We've all heard it before: coveted free agents don't want to come to Winnipeg.
There are myriad reasons that supposedly make Winnipeg one of the least desired destinations in the NHL every year. Cold temperatures, a fishbowl type market in which your every move is scrutinized, high taxes, and a low Canadian Dollar all contribute to the City's undesirability for NHL free agents.
Nonetheless, there are things that might make the Jets an enticing team. True, the Jets haven't made the playoffs the past two seasons, but the rest of the NHL is starting to recognize Winnipeg's collection of young talent.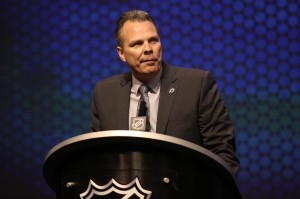 Plus, if you're the type who lives and breathes hockey (see: Scheifele, Mark) you might enjoy playing in a city where the team is the biggest local news story on any given day, and where the fans love their hockey more than anything.
Whether you believe Kevin Cheveldayoff, that the Jets can land any big fish on July 1, or not there's no doubt they've been trying. Numerous media outlets are reporting that the team has made contact with all sorts of free agents during the window of opportunity following the draft.
With that in mind, here's a look at some UFA defenders the Jets could target to beef up their roster ahead of the 2017-18 season.
Karl Alzner
A big left-shooting defenseman with experience and decent puck-moving ability? Now, who do we know who could use one of those?
Well, the Jets are one team that could, but so could many others. Despite struggling this past season both offensively and in the analytics department, Alzner remains a steady defender. One bad year does not a bad player make, and the 28-year-old from Burnaby was coming off surgery for a sports hernia. He can be forgiven for a down year.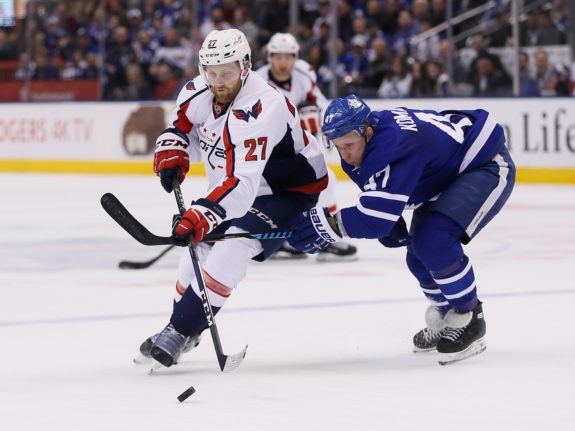 Alzner has never been an offensive dynamo, but he has long been regarded as a steady, shutdown defender. With the Jets having so much trouble keeping the puck out of their net last year, a defenseman capable of steadying things in the defensive own zone should be high on their priority list.
Mind you, the Jets aren't alone on that one.
Stars were in on Karl Alzner until Methot. Alzner visiting MTL. I'd expect visits to Vegas & Vancouver too. Also, the 3 cities I'd visit.

— Craig Custance (@CraigCustance) June 27, 2017
Alzner will be among the most expensive defensemen this offseason on the left side. He's established, but still in his prime, and he comes with size and dependability. There will be plenty of teams willing to forgive his poor play last season and offer him a contract. The Jets may be one of them, but they might be outbid.
If so, they'll need to go to plan B on D.
Dmitry Kulikov
Again, one bad year does not a bad player make. So far, it's the running theme with these players. And, as with Alzner, quite a few teams seem willing to overlook Kulikov's past year in Buffalo, where he too was hampered by injury. Many pundits believe the Jets are among those teams.
#NHLJets are believed to be among the dozen teams that have been in touch with Dmitry Kulikov's camp during the free-agent courting period

— Ken Wiebe (@WiebesWorld) June 27, 2017
Kulikov did have a rough year, both offensively and in terms of his possession metrics, but he's only 26, and he still has time to turn it around. As long as the Jets don't expect him to play a huge role, he should do just fine.
He has been a physical player ever since he joined the NHL, going back to his days in Florida. He's still capable of throwing the increasingly rare open-ice hip check. His physical game isn't his only asset, but it will endear him to Jets fans.
He also likely won't require the term or cap hit that Alzner will, who is used to playing as a top-four defenseman on a top team and expects to be paid as such.
Nikita Nesterov
This year's crop of defensemen isn't exactly teeming with steals. Many of the best candidates have caveats. Most notably with Nesterov is that his body of work isn't as extensive as others.
Nesterov went from Tampa Bay to Montreal last year, and THW's Ryan Szporer wondered whether it would make Nathan Beaulieu expendable. While ultimately Beaulieu was moved, Nesterov still hasn't been re-signed either.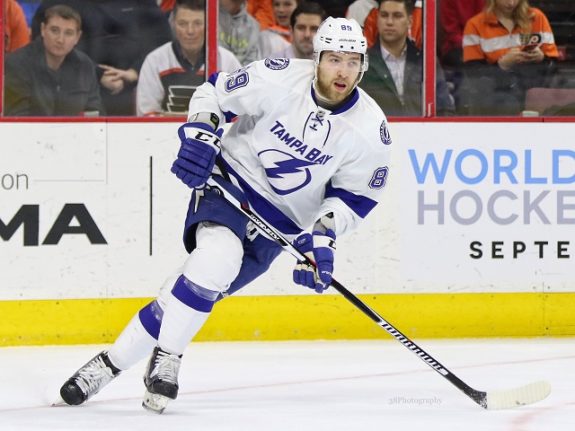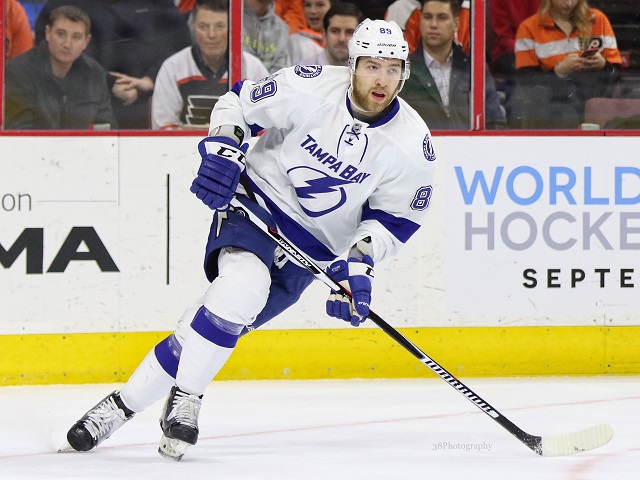 Nesterov isn't as known as a commodity as Kulikov or Alzner, being that he's only been in the NHL since 2014, but his numbers have been solid. His offense has been better than passable, given that he's been easy on the wallet, and his advanced stats have been above average.
No, Nesterov isn't going to turn the Jets' defense around all on his own, but he plays reliably, and he'll come cheaper certainly than Alzner. He, too, can play a physical game, and if he can do that and move the puck well in limited minutes he's exactly what the Jets could use in a bottom pair defenseman.
He strikes me as the kind of player who the team could look back on a year from now as one of the highest impact free agent signings with the least fanfare. He's a bit of a gamble, but he could pay off in spades.
A long time hockey fan and player from Winnipeg, Manitoba. Play-by-play man with the SJHL's Estevan Bruins. Graduate of Red River College's Creative Communications program with a major in journalism. Former PxP man for the University of Manitoba Bisons. Lover of all things Jets and Avs related and always looking for a good hockey debate.