If there's any Winnipeg Jets player in desperate need of a reset button, it's Marko Dano. The 23-year-old Austrian found himself so far on the outside last year that he needed a telescope just to see the team.
An important piece of the Andrew Ladd trade, Dano's tenure with the Jets has been disappointing so far. However, with several bottom-six forwards departing the Jets and a one-year, shape-up-or-ship-out contract, the 2018-19 season is Dano's best chance to press that reset button and likely his last shot to stick with the squad.
Dano Stuck in Hockey Purgatory
Dano spent more games watching his team from high above in the press box than he did with them down below on the ice in 2017-18 — but being up high is no heaven for a hockey player.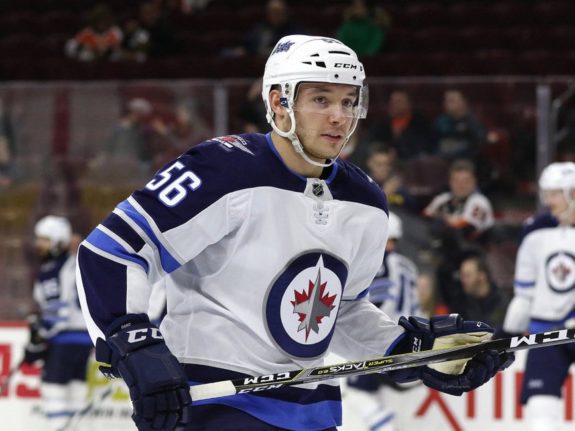 The press box, dubbed "purgatory" and "hockey's version of no man's land" by Winnipeg Free Press sportswriter Mike McIntyre, was where Dano spent the vast majority of the 2017-18 season. He was mostly a spectator of, not a contributor to, the Jets' most successful season since relocation and was a healthy scratch for 59 of their regular-season games, which included a streak of 30 straight between Oct. 27 and Dec. 31.
The Jets seemed to sour on Dano after he and the rest of the bottom-six got off to a dreadfully slow start. After being invisible in six October contests—where he logged no points, one shot, and a touch over seven minutes a game—Dano was sent upstairs.
At around the same time, Kyle Connor came up from the Manitoba Moose, the Jets started gelling and winning, and Dano was mostly forgotten.
How little the Jets thought of Dano was on full display when he passed over in favour of much older players when injuries arose.
"He's clearly not the first injury option for the team," McIntyre wrote in mid-December. "When Kyle Connor couldn't go last week for a game, veteran Shawn Matthias took his spot in the lineup… That would seem to suggest the Jets would need at least two forwards to go down before Dano's number is called — and even that's not a guarantee."
Dano suited up for just 23 contests, tallying two goals and one assist, and didn't appear in any of the Jets' 17 Stanley Cup playoff games.
A Step Backward
The 2017-18 campaign represented a step back for the 2013 27th overall pick. In his 38 games with the Jets in 2016-17, he looked promising and showed off his creative flair on offence, notching four goals and seven assists.
Even in 21 games down the stretch in 2015-16, the year the Jets acquired him from the Chicago Blackhawks, he looked like someone who could, with some seasoning, play an important role with the Jets, tallying four goals and four assists.
Jets' Marko Dano busts out with 3 points in 5-2 victory over Canucks. https://t.co/luWqYuBpuN #NHLJets #Canucks #nhl pic.twitter.com/AFSXZmIJND

— Hockey Night in Canada (@hockeynight) March 15, 2016
Dano has always been considered someone with a high-end skill set and the potential to be an impactful NHL player. The Hockey News, for example, praises Dano for his "great shot," "elusive skating ability," and versatility to play either wing or centre.
The Reasons Dano Was in the Doghouse
It's a bit surprising that someone who made the Columbus Blue Jackets right out of training camp at the tender age of 20 and amassed an impressive 21 points over his first 35 NHL games would struggle to even crack a lineup three years later.
Dano found himself out of the lineup for a number of different factors—some within his control and some not. It's not as simple as, "He's an awful player who deserves to be benched," because that's simply not true.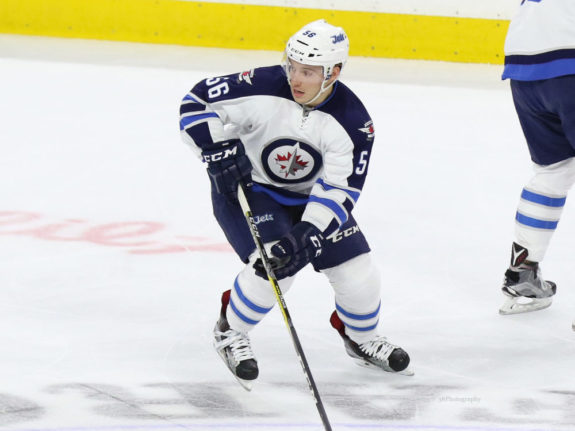 It's true Dano is inconsistent and has not shown off his assets regularly enough at the NHL level. It's something The Hockey News has knocked him for and his stats illuminate.
It's also true Dano has struggled to find his niche. He hasn't set himself apart as a guy that absolutely needs to be in the lineup for a specific reason or as someone who can do something no one else can. For example, Brandon Tanev has a compete level and tenacity above and beyond any Jet; Adam Lowry has grit, tenacity, and adeptness in the dot. Both those guys, when healthy, draw in because their skill sets cannot be replaced.
It's also true, however, that the Jets seemed to have Dano on a very short leash. His first five games came at a time the Jets were battling through some early-season foibles with their defense, goaltending, and secondary scoring — things that, by and large, weren't Dano's fault. It's only after he was scratched that the Jets shored up those deficiencies and started playing like the well-rounded, strong team everyone expected them to be. In some ways, he was simply a victim of the Jets' depth at forward and an "if it ain't broke" type of situation.
Dano's Best and Last Chance Is Now
A number of forwards have departed the Jets, unlatching the kennel Dano's been cooped up in.
Marko Dano was a healthy scratch much of last year but has chance to take on a bigger role with the #NHLJets this season – Paul Stastny, Joel Armia, Matt Hendricks and Shawn Matthias are all gone from the organization. Only free agent F signings were depth likely #MBMoose bound.

— Mike McIntyre (@mikemcintyrewpg) July 24, 2018
However, that doesn't mean the door is wide open—competition will still be fierce. Tanev, Lowry, and Andrew Copp are locks, which means there will be just three spots available. Dano has to contend with the likes of high-profile Finn Kristian Vesalainen, 2017-18 top rookie Mason Appleton, and truculent sparkplug Brendan Lemieux, among others, for those coveted spaces.
Dano may have to reinvent his playing style such as former Jet Joel Armia did over the past few years. Armia, who hasn't produced the offensive output many projected when he was drafted, adapted his game and evolved into a dogged puck pursuer, boards-battle winner, and a penalty-kill mainstay. As a result of his transformation into a shutdown depth guy, Armia became indispensable and was rewarded with playing time, appearing in a career-high 79 games last season.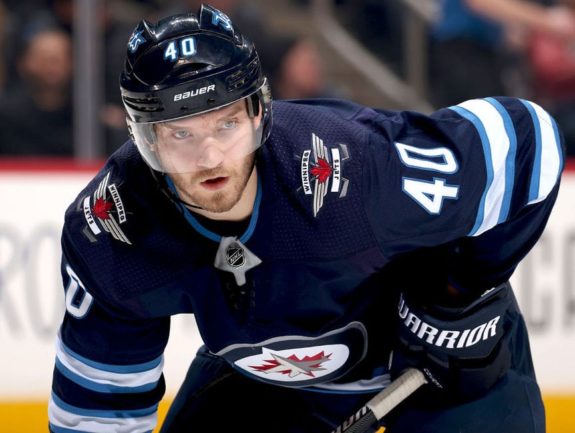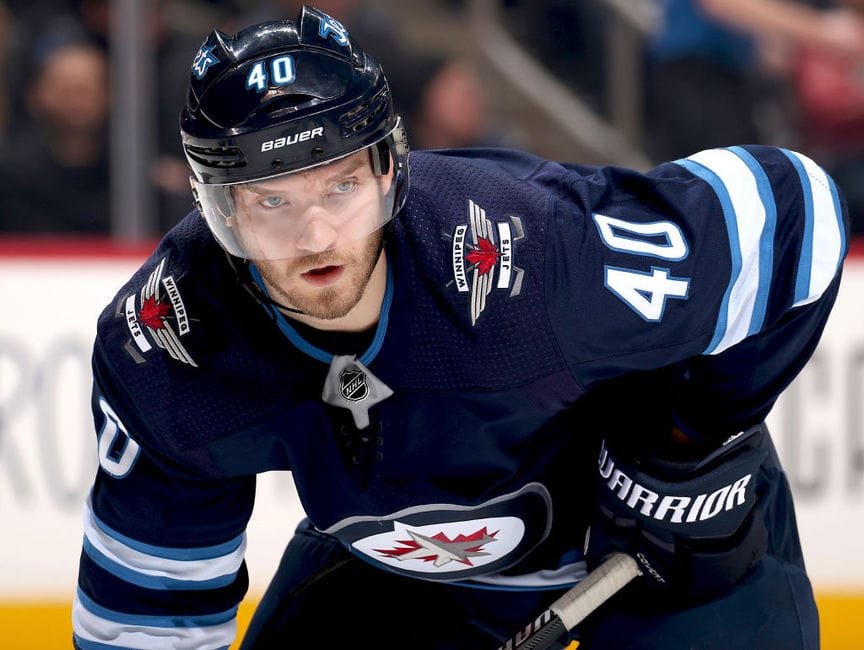 "I want to be part of a winning team," Dano said during his long stint upstairs. "Like I said, it's a matter of time. I hope my chance is going to come and I'll be part of this team."
The time for Dano to be part of that winning team is now. He still faces an uphill battle—the Jets' organization is likely higher on Vesalainen, Appleton, and Lemieux than they are on him. He will have to perform better—not just as good—as them and find his niche if he wants to be in the lineup come Oct. 4's season opener against the Los Angeles Kings.
This year is Dano's best and last chance to establish himself as a nightly contributor. If he doesn't have a great training camp and is sent to the press box again, the next place he'll likely be sent is out of town.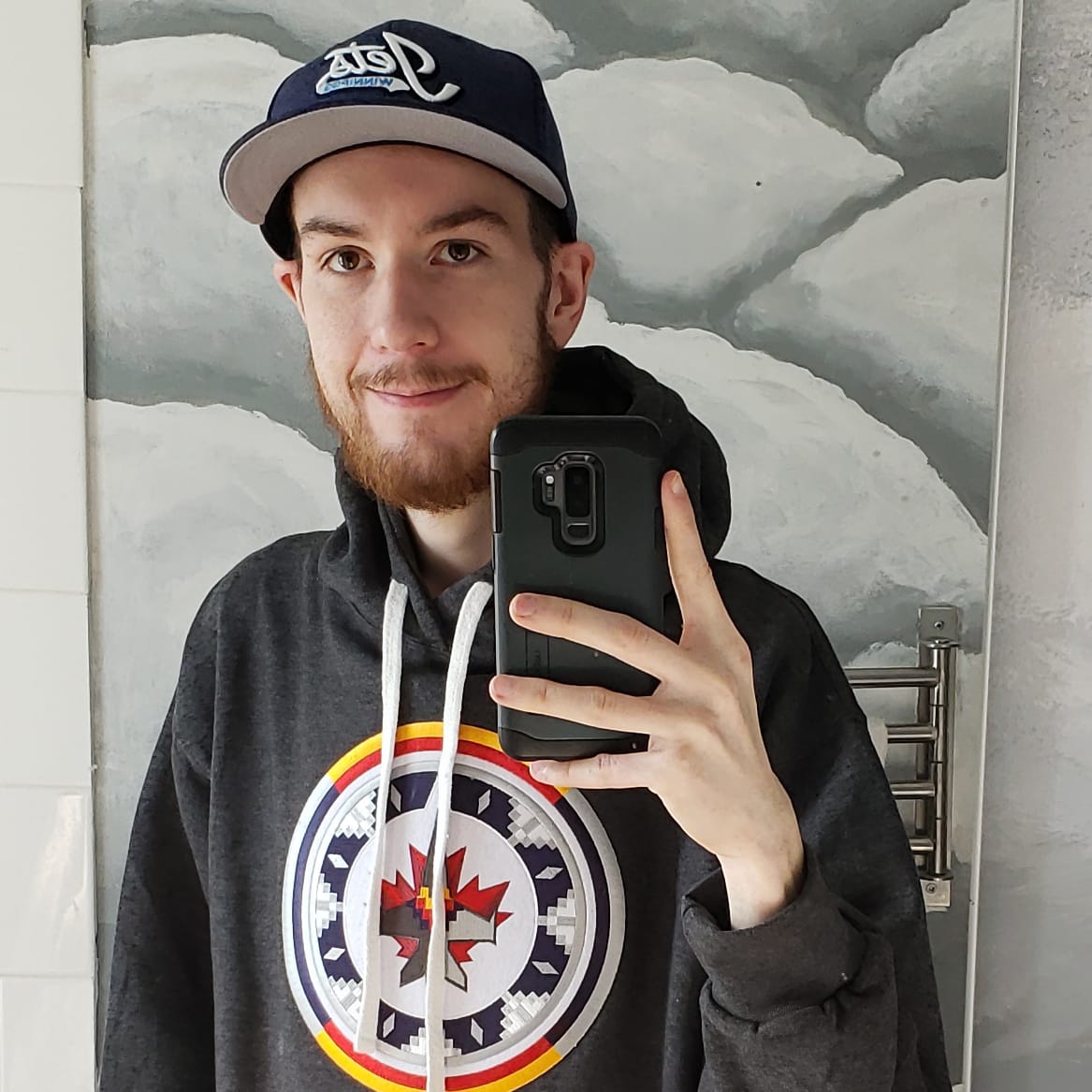 Declan Schroeder is a 27-year-old communications specialist and freelance journalist in Winnipeg, Manitoba. He holds a diploma in Creative Communications with a major in journalism from Red River College and a bachelors in Rhetoric and Communications from the University of Winnipeg.
Deeply rooted in the city's hockey culture, the original Jets skipped town when he was two and the 2.0 version came onto the scene when he was 17.