Canada has put a surprise tournament-opening loss at the 2023 World Junior Hockey Championship behind them and finished the preliminary round in second place in Group A.  The host nation has now won three straight, with blowout victories over Germany and Austria and a 5-1 win over Sweden on Saturday. Next up, Canada will host the quarterfinal matchup in Halifax against Slovakia, who finished third in Group B with two wins, an overtime/shootout loss, and a regulation loss. 
These two teams have met once before, in a pre-tournament tune-up game when Canada won 6-1 and went 2-for-6 on the power play, with Slovakia going 0-for-5. The Canadians outshot their opponents 47-17. Samuel Honzek scored Slovakia's lone goal, while Patrik Andrisik made 41 saves. The Canadians will be the favorites in the quarterfinals, especially with the historic numbers Connor Bedard has been putting up.   
Slovakia Game Plan 
Slovakia finished third in Group B following a heartbreaking 4-3 shootout loss to Switzerland in their final round-robin matchup. They led 3-1 heading into the third period but lost the game in the 10th round of the shootout. The top Slovak point producers are Peter Repcik (4 goals, 2 assists) and Montreal Canadiens 2022 first-round selection Filip Mesar (3 goals, 3 assists). Slovakia has scored 14 goals and allowed 12 so far in the tournament. Slovakia lost to Canada 6-1 during a pre-competition game, but Team Canada winger Brennan Othmann knows it won't be an easy matchup:
"They're big, they're fast, they're strong, they're still dangerous. They've got some very good players."  

– Brennan Othmann
Slovakia's focus will be on containing Connor Bedard. The responsibility to attempt the impossible will fall to the New Jersey Devil's 2022 second-overall pick, Simon Nemec. He plans to play as physically as possible against him, which is easier said than done.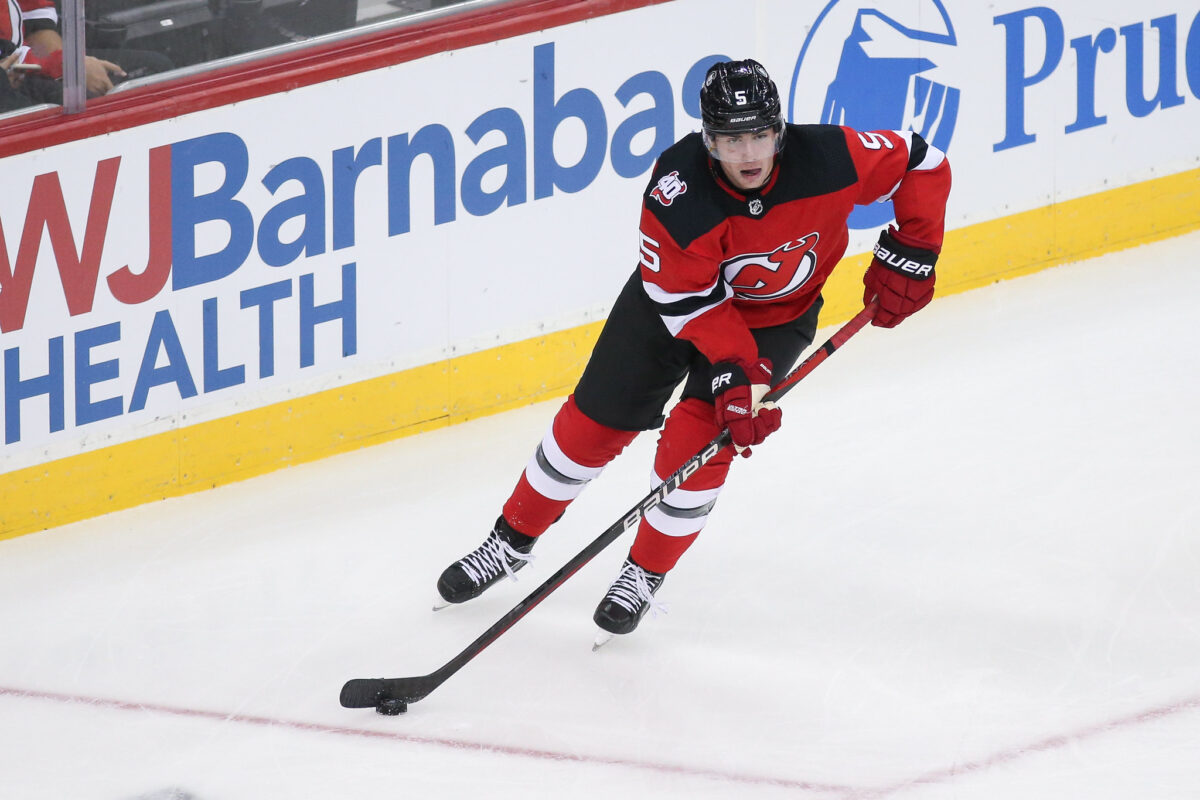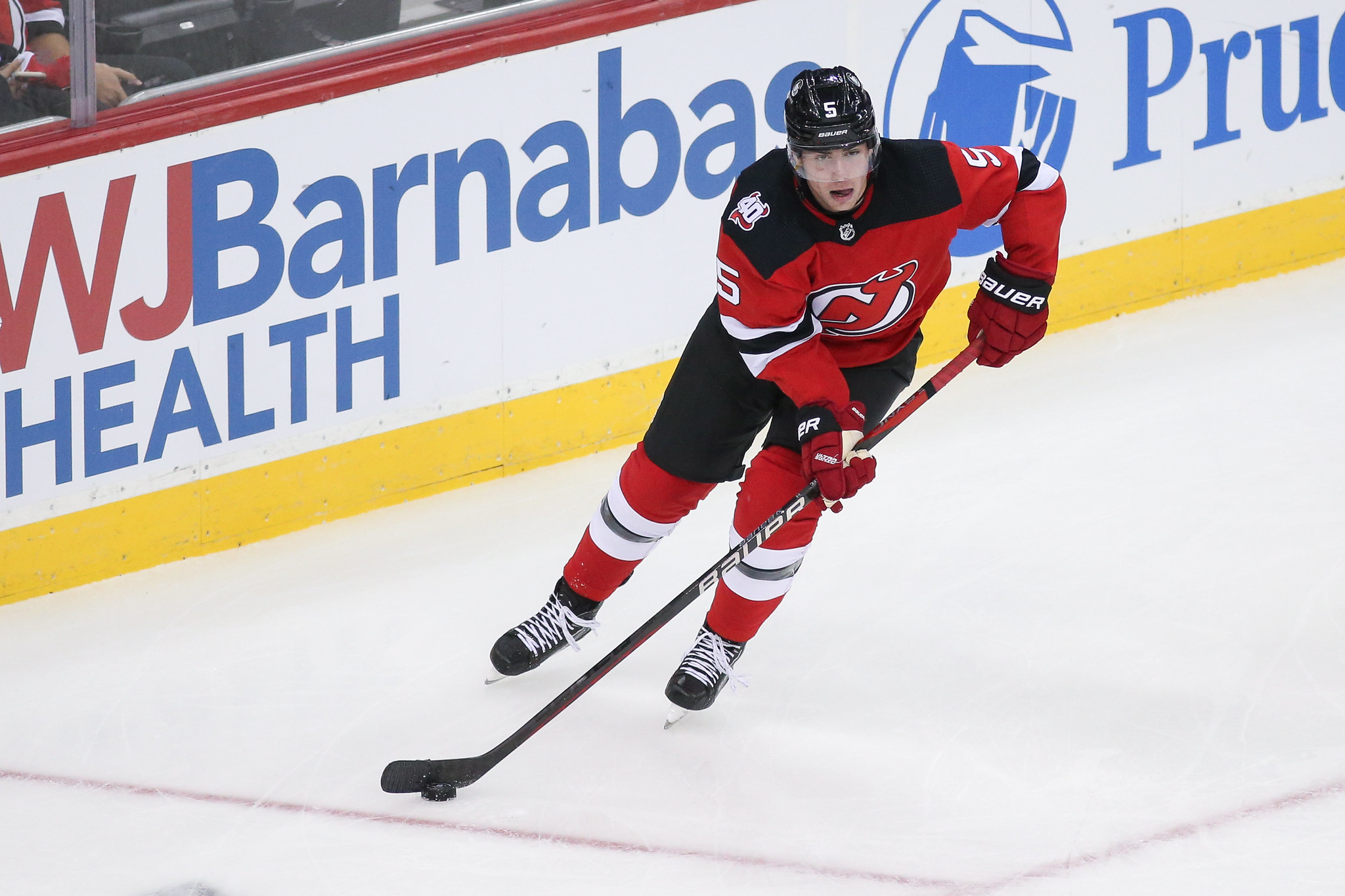 Offensively, Team Slovakia will have to make do without projected 2023 first-round pick Samuel Honzek, who will miss the remainder of the tournament after sustaining a lower-body injury in Wednesday's upset win over the United States. The 6-foot-3, 181-pound 18-year-old forward is one of 16 Canadian Hockey League (CHL) prospects with an "A" rating from NHL Central Scouting. Honzek went pointless in two games. 
In goal, Adam Gajan has played most of the tournament for Slovakia, posting a .939 save percentage (SV%) and 2.27 goals-against average (GAA) over three games, including a shutout against Latvia. He is the logical choice as the starter against Canada. 
Canada Game Plan 
Canada has been dominant since their opening loss to Czechia. They've outscored Germany, Austria, and Sweden by a combined score of 27-3. Overall, Canada leads the WJC in goals with 29 and on the power play with a 57.1 percent success rate. They also have the two highest-scoring players at the tournament in Bedard and Logan Stankoven. Stankoven has eight points in four games but still sits 10 points behind Bedard's 18, which is a 4.5 point-per-game pace for the 17-year-old phenom. Beyond Bedard's offense, Canada must continue to play their brand of hockey.  
We're playing a more complete game. We're back to that hard-nosed, grinding hockey, which we need to play."

– Brandan Othmann 
Physicality, tight-checking, and a fast-paced game all await Slovakia. Shutting down the top offensive players will fall to Owen Beck. Originally cut from the team, Beck (17 goals, 23 assists in 30 OHL games this season) replaces the injured Colton Dach (2 assists in four tournament games), who is out of the tournament after suffering a right shoulder injury against Sweden. 
Related: WJC2023 Report: Beck Logical Replacement for Injured Dach
---
Latest News & Highlights
---
In goal, Thomas Milic will likely be the starter for head coach Dennis Williams. Milic has a .939 SV%, a 1.22 GAA, and is coming off an excellent performance against Sweden, stopping 22 of 23 shots, while Ben Gaudreau has an 8.57 GAA after allowing five goals against Czechia in the opener and posting a shutout in a12 save performance against Austria.   
What to Watch 
The main focus will be Bedard, who will enter this game ready to smash some Canadian WJC records. He is currently tied with Jordan Eberle in goals with 14 on the all-time Canadian list. He is also one point away from breaking Eric Lindros' all-time Canadian points record of 31. 
The role that Nemec will play in shadowing Bedard. His approach to keeping him off the scoresheet for the first time this tournament will be of prime importance. 
How Nemec will provide the transitional play that will be necessary for Slovakia to generate offensive zone entries. 
Mesar and Dvorsky's pairing trying to battle through Canada's tight-checking system as they try to provide the offense Slovakia will desperately need to move on to the semi-finals.   
As the defending gold medalists, Canada will be the favorite to win this quarterfinals matchup. However, Slovakia should not be taken lightly, as they have some skilled players and a desire to earn their first medal since the country won bronze in 2015.