Christopher Ralph is THW's prospect and draft analyst
Hockey fans look forward to Christmas; Die hard hockey fans look more forward to Boxing Day and the start of the World Junior Championships!
This is meant to be a quick guide and reference for the quickly approaching 2011 World Junior Championships U20s starting Boxing Day in Buffalo, NY.
Team Canada players are highlighted below. Probable key contributors from other countries will be featured in upcoming articles.
Note: Where applicable, for much more information including NHL player comparisons and offensive and defensive potential, click on player's name for a detailed prospect profile I completed for the player in his draft year.
Forwards
Jaden Schwartz (St. Louis Blues) has been ripping up the NCAA as a freshman. He might just emerge as Canada's go to offensive weapon in Buffalo.
Brett Connolly (Tampa Bay Lightning) is another offensively gifted forward in Team Canada's arsenal. He makes others around him better.
Sean Couturier is the only 2011 NHL draft eligible prospect to make the squad. He had an impressive 1 goal and 3 assists in pre-tourney tune up game against Switzerland.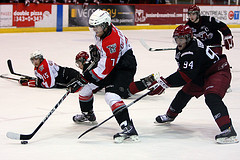 Brayden Schenn (Los AngelesKings )brings leadership and exceptional two-way play; a terror for offending defenders.
Louis Leblanc (Montreal Canadiens) has the ability if he can raise his game. He was very disappointed not to make it last year and that motivation to prove any doubters wrong could spur this young gun to have a breakout performance.
Zack Kassian (Buffalo Sabres) gives Canada a difficult to play against power forward who will present matchup problems for most opponents.
Ryan Johansen (Columbus Blue Jackets) should provide scoring support from the pivot position with his blend of size and skill.
Quinton Howden (Florida Panthers) possesses great size and skating ability and should prove to be a valuable versatile player up front.
Cody Eakin (Washington Capitals) provides superior two-way play. He surprised many with an impressive camp for the Capitals in the preseason.
Carter Ashton (Tampa Bay Lightning) adds yet another power forward presence.
Casey Cizikas (New York Islanders), Curtis Hamilton (Edmonton Oilers), and Marcus Foligno (Buffalo Sabres) are all capable of being key contributors, with Foligno in particular looking very strong in selection camp and exhibition play.
While the team should be able to produce offensively with the depth up front, Canadian hockey fans will hope they don't regret not selecting (or even inviting to selection camp) OHL scoring sensation Tyler Toffoli (Los Angeles Kings).
Ryan Ellis (Nashville Predators) is "Captain Canada" for this tournament. If you've read my writing regarding Ellis in the past, I really like the young gun and the potential he possesses. From my 2009 Draft Preview: "The PP QB magician, Ellis is an offensive dynamo from the blueline!….His hockey sense and smarts are off the chart…"
Jared Cowen (Ottawa Senators) is a tower of talent on the blueline and will make life miserable for opposing forwards.
Erik Gudbranson (Florida Panthers) has the size, skill and smarts, but needs to elevate his game after a somewhat disappointing selection camp.
Dylan Olsen (Chicago Blackhawks) is a bit of unknown since he plays in the NCAA. From my 2009 Draft Preview Guide: "…is described as having a complete game. He has good size and is equally adept at playing in the offensive or defensive zones. He also possesses a good level of toughness and has that "umph!" to his game. Add to those components a bullet-like shot! He could be a real 1st round sleeper, although scouts are not hitting the snooze button when it comes to this young gun any longer."
Calvin de Haan (New York Islanders) possesses a  "high-end offensive arsenal of passing, stick-handling and shooting skills."
Simon Despres (Pittsburgh Penguins) is yet another talented defenseman with great size, skill and skating ability.
Tyson Barrie (Colorado Avalanche) was somewhat of a surprise selection over 2011 dynamo Ryan Murphy, but the reigning WHL defenseman of the year strengthens the puckhandling component amongst the blueline corps.
Between The Pipes
While Olivier Roy (Edmonton Oilers) is the shootout specialist backstopper, but Mark Visentin (Phoenix Coyotes) may very well emerge as the #1 backstop. It will be interesting to see who grabs the reins in this two horse race. Through two periods in an exhibition game against Sweden, Roy was exceptional.
*Follow The Hockey Spy on Twitter as I infiltrate, dissect and analyze happenings of hockey prospects and the NHL entry draft.
This document is the intellectual property of Christopher Ralph and cannot be used or duplicated in any way without expressed written consent. Any use of this document without the expressed written consent of Christopher Ralph will result in public exposure and legal prosecution.