Its official, the World Cup is back and it's coming to Toronto in 2016.
That's not the only announcement Gary Bettman made over all-star weekend. There is a new 8 team format to boot.
It will include the top six National teams, Canada, United States, Russia, Sweden, Finland and the Czech Republic. The final two entries are where it gets interesting.
ICYMI: The World Cup of Hockey is set to return in 2016.

Details: http://t.co/yPD40quvR4 pic.twitter.com/JtqptThRpZ

— NHL (@NHL) January 25, 2015
The first will be the addition of a Team Europe that will be comprised of players from all European countries outside of the four already in the tournament.
The second is that of a North American Young Stars team. Eligible will be all players from Canada or the United States that are 23 years old and under. The other caveat is that if a player is 23 or younger they are eligible for the Young Stars squad but not for the parent Canada or United States team.
It is certainly Gary Bettman, Donald Fehr and the NHL and NHLPA putting their mark on the event and from an NHL marketing perspective it's genius. It also gets high profile players like Anze Kopitar or Thomas Vanek among others in the tournament where they would not otherwise qualify.
It was clear that their focus was including the most NHL players as possible in the event and not placating the international community.
No doubt countries such as Slovakia and Switzerland are put out, if not downright livid at being excluded.
The same can be said for popular players like Nathan MacKinnon or Connor McDavid who would be in tough to make Team Canada.
It also makes all games competitive where, in theory, there will be no major blowouts. And of course there are the infinite amount of merchandising opportunities for the NHL to take advantage of.
It will not replace the Olympics as an international event and will have a different atmosphere. I mean, it's hard to have a lot of national pride for something called Team Europe.
As an event on its own, it has the makings of some of the most exciting hockey that North America has ever seen. That is, if fans can get past the gimmicky nature of the final two entries to the tournament.
The most intriguing part, which many are still getting their head around, is the Young Stars addition. Initial reactions have certainly been varied.
Team Europe and Team North American Young Stars are idiotic ideas. Especially the latter.

— Middle-aged FBI (@ThomsonCam) January 24, 2015
https://twitter.com/RTFurnish/status/559057142045343744
Love the idea or hate it, most hockey fans will tune in, and in particular to the group of young stars, just to see how things turn out.
They are a complete wild card also in the sense that no one really knows how they will fare. They have enough pure talent to compete with any team, but how much will their inexperience come into play?
The other issue which could put them at a disadvantage is their goaltending and the fact that they will be the only entry without a legitimate frontline NHL starter between the pipes.
Player Talent Not an Issue
In terms of pure skill and ability on the prospective roster, competing on a talent level with the rest of the countries should not be a factor.
When you look at some of the projected names that will fill out the ranks of forwards and defensemen, many selection that will wear the yet to be determined jersey are obvious.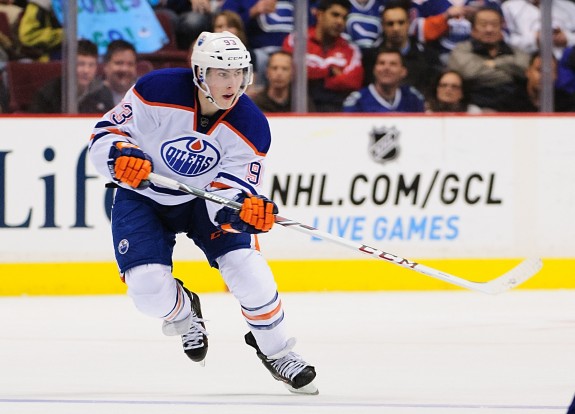 The majority already have a couple of years experience under their belt and names like Nugent-Hopkins and Ekblad have already been all-stars in the league. Players like Couturier, Saad, Galchenyuk and Hamilton, among others, have firmly established themselves as NHL regulars.
For those that don't have the experience (ie. McDavid and Eichel) odds are they will have their rookie season to prove they deserve an invite. It's also hard to believe the NHL would keep both prominent names out of an event such as this.
The rest is a field of potential candidates to be chosen on the squad. It is not a depth chart or projected lines, but an idea of what young names are out there.
Forwards:
| | | |
| --- | --- | --- |
| Alex Galchenyuk | Ryan Nugent-Hopkins | Nathan MacKinnon |
| Jonathan Huberdeau | Connor McDavid | Mark Scheifele |
| Brandon Saad | Sean Couturier | Jack Eichel |
| Johnny Gaudreau | Sean Monahan | Jonathan Drouin |
| Scott Laughton | Ryan Strome | Curtis Lazar |
| Max Domi | Bo Horvat | Sam Reinhart |
Defence:
| | |
| --- | --- |
| Jacob Trouba | Aaron Ekblad |
| Seth Jones | Dougie Hamilton |
| Morgan Rielly | Cody Ceci |
| Ryan Murray | Connor Murphy |
| Griffin Reinhart | Derrick Pouliot |
| Darnell Nurse | Mathew Dumba |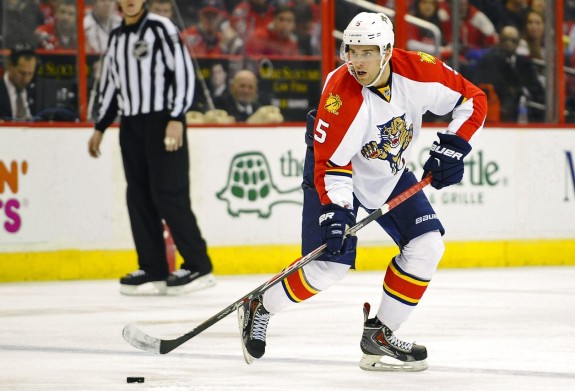 When you start to envision some of the players though, it's hard not to think of who would play with who. A potential "Number 1's" line of Ryan Nugent-Hopkins between Nathan MacKinnon and Connor McDavid for example is very exciting.
It is for those reasons that the Young Stars team will be closely followed at the World Cup and like it or not will be the sentimental favourite of many fans.
Who Plays Goal?
The big weakness, at least on paper for the kids, is between the pipes.
With the players up front, no one is going to predict them as a tournament favourite to win, however there is a depth of talent there that will make them competitive and in every game.
The difference, when you look at the other seven teams is that they will all have not one but three NHL starting goaltenders on their roster.
Even the other new addition of Team Europe could fill the position with names like Jaroslav Halak, Jonas Hiller and Frederick Anderson for example.
Team Young Stars will not have that luxury.
As it stands currently, there is no NHL team that has a starting goaltender under the age of 23, let alone one from North America.
Furthermore, it is difficult to find many rosters that even have one as a backup.
That's not to say next season there won't be a few that earn a spot and step forward as the favourite to start in the World Cup, but it's unlikely.
The Candidates
The most obvious choice and likely the frontrunner is the Anaheim Ducks John Gibson.
He has the most NHL experience of those he will be competing against and has had success everywhere in his young career, especially with respect to international events. Even he though, has just 11 NHL starts and is not currently on the Ducks NHL roster.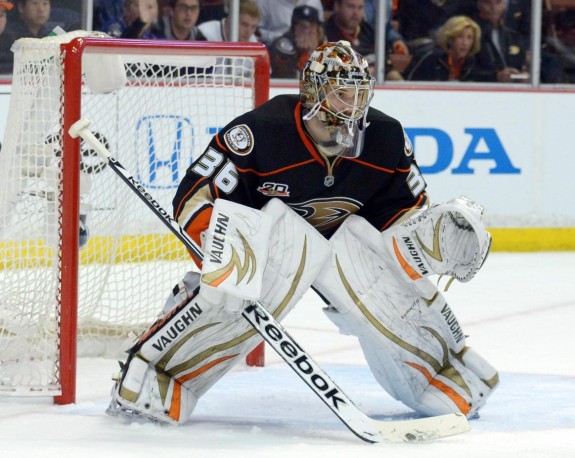 The next name for consideration is the Boston Bruins prospect Malcolm Subban. In his second full season with the Providence Bruins, he has put up impressive numbers so far, posting a save percentage above .920 in each season. He appears to be on the NHL fast track except for the fact he is blocked by Tuukka Rask in Boston.
Looking further into the AHL, there is Laurent Brossoit, who's rights are owned by the Edmonton Oilers and the St. Louis Blues Jordan Binnington. Both have had success at the junior level and are establishing themselves in the pro game, but have not been without their struggles.
Names like Jack Campbell or Calvin Pickard are young up and coming goaltenders that have had AHL success, however both turn 24 prior to the event.
Outside of the professional ranks there are junior goaltenders Zachary Fucale, Eric Comrie and Jake Paterson, who are the last three goaltenders to represent Canada at the World Juniors.
From the United States there is also Thatcher Demko and Jon Gillies to consider who have represented the US before and have had impressive college careers.
The fact is that the North American Young Stars will be inexperienced in goal, that is unavoidable. However even with the experience the other players have, so is the whole team. That's part of the attraction and the excitement.
In terms of predictions, barring injury or exceptional progression by others, I believe they will start the tournament with Gibson and Subban as their duo, with Gibson as the favourite for Game 1 starter.
In terms of rounding out the depth chart, my money is on Montreal Canadiens prospect Zachary Fucale.
By the time World Cup 2016 rolls around, Fucale will have just one pro season under his belt, and no one knows for sure how he will adjust. Based on his talent and impressive international resume though, he should fit right in as the No. 3.
__________________________________________
Follow Carl on twitter @CarlTHW for more articles
Carl covers the Edmonton Oilers for THW as well as providing additional prospect coverage. Follow him on twitter @carlTHW, connect on Facebook or contact at carl.maloney@hotmail.com for questions, comments or if you're interested in him writing for you.