Over the draft weekend, multiple reports surfaced that the Pittsburgh Penguins were going to pursue star free agent Zach Parise come July 1. TSN's Bob McKenzie and Rob Rossi of the Pittsburgh Tribune-Review both indicated that the Penguins will not trade for Parise's signing rights.
Parise, who had a $6 million salary in 2011-12, has been a member of the New Jersey Devils for his whole career. He just finished his first season as Devils captain and led the team to its first Stanley Cup Finals since 2003. He came back strong after playing 13 games in 2010-11 due to a knee injury and had 69 points over 82 games. His three shorthanded goals were fourth in the NHL, and he also had seven power-play goals.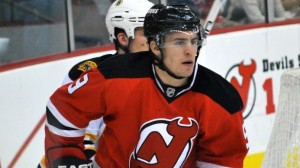 In the playoffs, Parise was first in the NHL with eight goals and sixth with 15 points. He has 43 points in 61 playoff games over his career.
One of the reasons Parise could be a good fit for the Penguins is his playoff experience. Aside from this year's run, he went to the playoffs with New Jersey from 2006 through 2010. This will be good for a Penguins team that has had early playoff exits for the last three seasons. Parise knows playoff disappointment; he was on the 2009 Devils team that lost to the Carolina Hurricanes in the last minute of Game 7 of the Eastern Conference Quarterfinals.
Parise is good friends with Pens captain Sidney Crosby, and he would come to Pittsburgh looking to not only play with his friend, but unite with Crosby for one common goal: get another Stanley Cup. Parise was two wins short of his first career Cup, while Crosby is looking to win a second title while the Pens' playoff window is open. Having another player who experienced a playoff letdown so recently will be to Pittsburgh's benefit, as it will only make it more determined come October.
It goes without saying that Parise will help Pittsburgh's offense even more. This year, the Pens were first in the NHL with 3.33 goals per game. Their offense featured Evgeni Malkin, who won the Art Ross Trophy and the Hart Trophy at last week's NHL Awards. Malkin had 109 points in 75 games to average 1.45 points per game and added eight points in six playoff games.
James Neal exploded in his first full season with Pittsburgh, earning a six-year contract extension in February. He was seventh in the NHL with 87 points and fourth with 40 goals. Meanwhile, his 18 power-play goals were first.
Finally, Crosby is expected to play a full season for the first time since 2009-10. However, in his 22-game campaign this past year, he had 29 points to average 1.32 points per game. He tied with Malkin for eight points in the playoffs.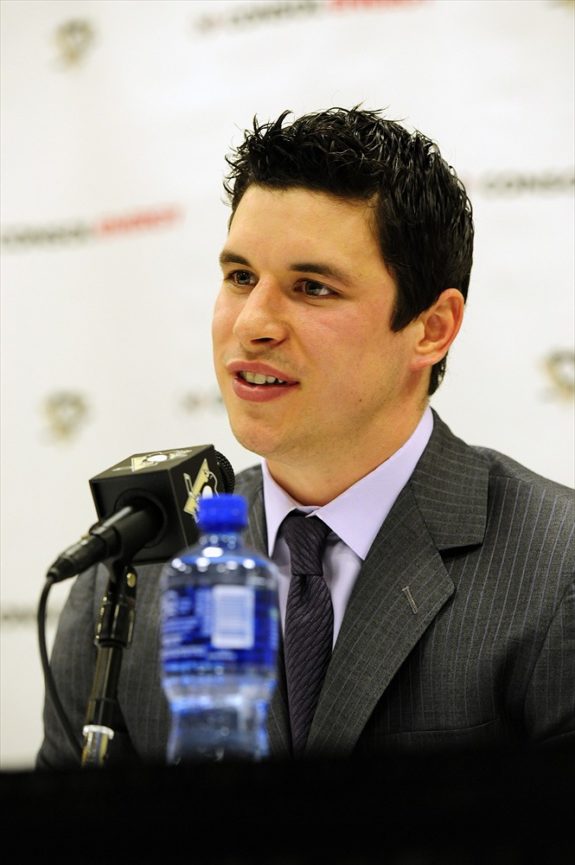 If Parise signs in Pittsburgh, there will be no slowing down the Penguins offense. In addition, his 10 special-teams goals will provide another threat to a power play that ranked fifth in the league (19.7 percent) and a penalty kill that ranked third (87.8 percent). Since the Devils had the top penalty kill in the NHL last season (89.6 percent), Parise can keep the Penguins around this mark.
Even if the Penguins do not get top free-agent defenseman Ryan Suter (as suggested by Rossi), they would not be missing anything, as Parise could be the piece that helps Pittsburgh to another Stanley Cup while helping fans forget about Jordan Staal in the process.