OHL Draft 2012 Round 1 Wrap Up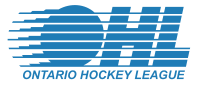 The 2012 OHL Priority Selection Draft has wrapped up the first round of selections and its chalked full of great talented hockey players looking to become the faces of the Ontario Hockey League for the next few years.  Headlined by Toronto Marlboros' Connor McDavid, who received exceptional player status  to enter the draft as an underage forward last week, the OHL is set to market one of the deepest draft pools in recent memory.
Below are the results and scouting reports on the first round selections of the 2012 OHL Priority Selection Draft.
1st ERIE OTTERS – Connor McDavid, F, Toronto Marlboros MM
The scouting report is pretty simple for the 97-born forward who dominated minor midget as an underage forward.  McDavid will give the struggling Erie Otters franchise a legitimate franchise player to build around as he plays both of the ends excellently. Averaging over two-points per game for the Marlboros, McDavid proved he's the elite player in this draft class.  Blessed with soft slick hands and tremendous hockey intelligence, McDavid will make his Erie Otter teammates better.
2nd KINGSTON FRONTENACS – Roland McKeown, D, Toronto Marlboros MM
General Manager Doug Gilmour can officially express his love for Roland McKeown as a hockey player.  The quick skating defenseman has an ability to move the puck up the ice using his exceptional skating skills or well-defined passing skills.  The Frontenacs are re-building quickly in Kingston and the McKeown is one player that projects well to become a star OHL player with a good chance of becoming a good NHLer.
3rd PETERBOROUGH PETES – Eric Cornel, F, Upper Canada Cyclones
After drafting the sizeable Nick Ritchie second overall last year, Peterborough adds another top end player with a great combination of size, mobility and skill.  Cornel is a player that could become one of the best of this draft class and owns great potential.  Highlighted by his exceptional skating skills, Cornel is a playmaker who will certainly improve his linemate's production.  Look for Cornel and Ritchie to form a formidable duo for years to come in Peterborough.
4th SAULT STE MARIE GREYHOUNDS- Jared McCann, F, London Jr. Knights
General Manager Kyle Dubas has to be thrilled at selecting big forward Jared McCann as some scouting agencies had McCann ranked second behind only McDavid.  McCann is a cerebral player with remarkable on ice vision and his ability to set up line mates will go a long ways in a long successful OHL career.  Greyhound fans will be jumping from their seats quite often as McCann has one of the better shots in this OHL draft class.
5th WINDSOR SPITFIRES – Joshua Ho-Sang, F, Toronto Marlboros MM
Warren Rychel has to be doing cartwheels in Windsor with the chance to grab Joshua Ho-Sang at fifth overall.  Currently, Ho-Sang is likely the most gifted forward of the 96 age group. Joshua is an elite player with dynamic skating and puck skills that complement his creative thinking extremely well.  The Windsor Spitfires receive a potential OHL star in Joshua Ho-Sang and will add a legitimate offensive threat as the team makes a bid for the 2014 CHL Memorial Cup
6th GUELPH STORM – Robert Fabbri, F, Mississauga Rebels
Whenever a team can add a forward of Fabbri's caliber you don't baulk at the chance regardless of team needs.  The Guelph Storm could have easily chose to add a defensive player at the sixth spot but Robert Fabbri brings the intensity of a thousand suns that will resonate throughout the lineup.  Fabbri thrives with the puck on his stick and with his good vision he is capable of becoming a great playmaker in the OHL.  Fabbri owns a quick release and will skate through walls for the team making him an extremely valuable asset.
7th OSHAWA GENERALS – Michael Dal Colle, F, Vaughan Kings
Dal Colle is an intelligent player with the size and hockey skills to become an extremely valuable OHL player. The big forward owns good offensive skills but can be relied upon defensively as well.  The Oshawa Generals have to be thrilled with Dal Colle's bright future as he projects to be two-way number one center.
8th OWEN SOUND ATTACK – Jacob Middleton, D, Huron Perth Lakers
Rated the second best defenseman in the 96 age group, Jacob Middleton is a big composed defenseman that reads the play particularly well for a young rearguard.   Middleton is a well-rounded defenseman that will be used on the power play in Owen Sound with his hard accurate point shot and slick on-ice vision.
9th KINGSTON FRONTENACS – Samuel Bennett, F, Toronto Marlboros MM
Known better as Connor McDavid's line mate, Sam Bennett rose up the draft charts this past season as scouts began to notice his lightning quick acceleration and enviable puck skills.  Bennett joins an exciting young group in Kingston and will play with teammate Roland McKeown with the likes of Ryan Kujawinski and Billy Jenkins over the next few years.  Bennett is a great pick for the Frontenacs and he should be elevating Kingston fans with his speed and exciting one-on-one skills.
10th BELLEVILLE BULLS – Nikki Petti, F, Southern Tier Admirals
Belleville decided to go with Nikki Petti who brings a strong compete level to the Belleville Bulls which appears to be a requirement to play in this city.  Petti's exceptional skating skills will be on display on Belleville's larger ice giving him the opportunity to shine.
11th ST.MICHAEL'S MAJORS – Damien Bourne, F, Mississauga Rebels
Bourne, the 6'4" forward, does not have to travel far as he's accustomed himself to playing in Mississauga.  The second Rebel to be selected in the first round, Bourne offers a big upside to the Major's franchise as he is efficient at using his large frame to protect the puck.  For a big man, Bourne is a good skater and he has soft hands around the net making him a dangerous offensive zone option.
12th SAGINAW SPIRIT – Jeremiah Addison, F, Toronto Marlboros MM
Saginaw nailed down one of the better skaters in the 2012 OHL draft class as his acceleration are quite noticeable.  Addison is a hard working forward that loves taking the puck to the net and is adept at scoring timely goals from in front of the net.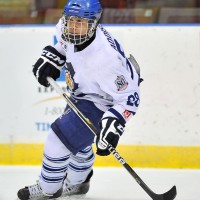 13th SARNIA STING – Brett Hargrave, F, Mississauga Rebels
The Sting desperately needed to add some size to their forward units as they were too often outmanned along the boards after losing Brett Ritchie to trade.  Hargrave being picked at 13th is a slight steal for Sarnia as he owns great potential.  Sarnia lacked a real net presence this past season and rarely watched players drive the net with the puck but Brett Hargrave's game thrives in those areas.
14th SUDBURY WOLVES – Conor Cummins, D, Whitby Wildcats
Sudbury gets an offensively gifted defenseman with the 14th pick as Cummins offers good skating skills, smart decision making and a potential power play quarterback.  Similar to many other offensive defensemen, Conor can often be caught out of position but with the great coaching staff in Sudbury he will develop into a great OHL blue liner.
15th BRAMPTON BATTALION – Blake Clarke, F, St.Louis Blues U18
Stan Butler's Battalion draft a big strong forward that thrives playing the physical game. Clarke is a player with NCAA options and will be pursued by the USA NTDP so his arrival to Brampton remains questionable but if he reports the team will be getting a stud capable of wearing down opposing teams' defenseman.
16th BARRIE COLTS – Brendan Perlini, F, Detroit Belle Tire
The Colts swung for the fences with Brendan Perlini as he's a player with superb potential.  Perlini is a great player in so many areas.  He owns good size, strong skating ability and is a fantastic at handling the puck.  Perlini has been improving throughout the year and many scouts feel he'll continue to do so for quite some time.
17th KITCHENER RANGERS – Matt Schmalz, F, Southern Tier Admirals
Matt Schmalz is another big forward blossoming when playing the puck protection game. As with most power forward types, Schmalz needs a bit of refinement but his skills translate nicely to the OHL game.  Schmalz recorded 35 goals and 76 points in 61 games for the Southern Tier Admirals.
18th OTTAWA 67's – Dante Salituro, F, Don Mills Flyers
As described by OHL scout Sean Lafortune, "Dante Salituro is the best natural finisher in the age group".  Salituro's ability to bury the puck will fit in nicely with the Ottawa 67's especially considering that the team will graduate their leading goal scorer Tyler Toffoli this off-season. The puck follows Salituro around the ice and with his ridiculous shot release he will be a nightmare to face for OHL goaltenders.
19th PLYMOUTH WHALERS – Zach Bratina, F, Central Ontario Wolves
When the Plymouth Whalers make their selections the rest of the OHL watches intensely as the franchise has made some great picks in recent years.  The Whalers opted to select playmaking forward Zach Bratina from the Central Ontario Wolves who registered 22 goals and 43 points in 30 games.  Bratina is an intelligent player that skates extremely well for a bigger forward.
20th NIAGARA ICE DOGS – Aaron Hayden, F, Detroit Belle Tire
Aaron Hayden is a big, physical defender that projects as a menacing shutdown blue liner at the OHL level. Hayden does not own much offensive upside but OHL players are going to despise playing against this rugged defenseman.
21st NIAGARA ICE DOGS – Brook Hiddink, F, Elgin-Middlesex Chiefs
It was expected that the Niagara Ice Dogs would draft top ranked goaltender Liam Herbst in this spot but with Brook Hiddink left starring at them they could not pass on this kid.  Hiddink has been considered as one of the more underrated players in this draft class often being mentioned as a potential top ten pick.  However, Hiddink played on a poor team and that could have affected his draft status.  Niagara nabbed a great player in Hiddink as he projects to be a top six center with a knack for a strong two-way game and an ability to compete hard in all zones.
22nd LONDON KNIGHTS – Liam Herbst, G, Mississauga Rebels
London wasted no time grabbing top-rated netminder Liam Herbst of the Mississauga Rebels who backstopped his team to the OHL Cup Championship.  With Michael Houser likely departing London next year, the Knights get a potential number one goalie that has been described as one of the better goaltending prospects to enter the OHL draft in several years.
The Ontario Hockey League's Priority Selection Draft is currently underway and you can check the round-by-round results here.