For an introduction to this final installment of The Next Ones 2013 NHL Draft Rankings, check out:
Drouin Edges Out MacKinnon And Jones In Race For Number One
Any questions or comments are welcomed with respect to the rankings and where a prospect is currently ranked (or even omitted).
For comparison, reflection and to see how the rankings have evolved, check out:
2013 NHL Draft Rankings: The Next Ones Final Top 210
Notes:
The table display approximately 30 of the prospects at a time; simply scroll down to view the other prospects.
Only a portion of the table displays by default; you can scroll over to see the rest of the player demographics, stats and Twitter account,  or select "View full-size workbook" option, which is the icon in the bottom right hand corner, to view the full table. You will still need to scroll over to see all the prospects' information available.
To search the rankings, click anywhere on the table, then press CTRL "F" to bring up the search option.
NHL column = NHL Central Scouting's Final Rankings Combined
NHL-CS = NHL Central Scouting's ranking – recall NHL CS segregates their rankings into North American and European skaters and goalies.
This is not a prediction of where a prospect will get drafted. This is my personal rankings of the prospects based on long-term potential to perform at the NHL level.
Where available, click on player's surname to be taken to in-depth prospect profile.
Detailed prospect profiles in The Next Ones format will be compiled and published throughout the season leading up to the draft. Check in often at: The Next Ones 2013 NHL Draft Guide.
This year we've also added the 2013 NHL Draft Prospect Index to facilitate easily locating prospect articles; the prospects are sorted alphabetically in this index.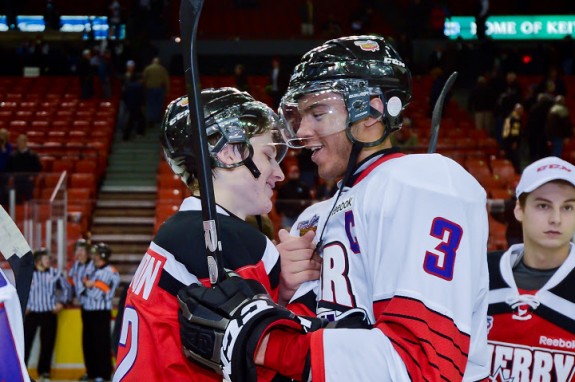 About Chris's List – The Next Ones
A common query is how these particular rankings are formulated. There is now an abundance of sources of hockey prospect information. You can check out my blog The Next Ones for your online eNewspaper, linking to the best of the best of these resources.
For instance, many hockey fans flock to TSN, which has Craig Button's Craig's List, which is a "monthly rankings represent his individual assessment of where players are slotted in the NHL draft. They will be posted in addition to Bob McKenzie's consensus NHL rankings, which is compiled four times a year. Bob's rankings represent the consensus NHL team view of where players are slotted in the NHL draft."
In contrast, The Next Ones rankings take into account many influences. While I obviously cannot reveal all my trade secrets, the following are some of the considerations contemplated when compiling the rankings.
First of all, my personal prospect analysis and scouting reports from live player viewings (due to geography restraints mainly limited to WHL and to Hockey Canada events/camps) and video analysis.  Admittedly, there is nothing comparable to live viewings, but video does have its place, albeit with limitations.
Secondly, my personal ranking system with influences from contacts whom I consider respected, knowledgeable, passionate hockey people with unique insight from all over this great hockey universe of ours. Many thanks to those who passionately offer up their unequivocal outstanding scouting analysis to me – you know who you are.
Thirdly, I utilize some unique statistical analysis for guidance purposes only. Compiling and merging all of data along with copious amounts of research results in Chris's List (a.k.a The Next Ones rankings) coming to fruition.
The Next Ones – Prospect Focus
Emphasis is placed on prospects who thrive with respect to hockey sense, puck skills and puck movement, as well as skating

intangibles are key as well

defense can be taught

physical attributes: prospects will obviously grow – pairing with appropriate trainer can improve this area immensely, so not concerned if low rating early

Player Development

If somehow The Next Ones team of prospect profilers were responsible for a professional hockey team's scouting:
Hypothetically, would be gearing towards prospects who support the vision of a team with great puck possession capabilities and a relentless puck pursuit mentality.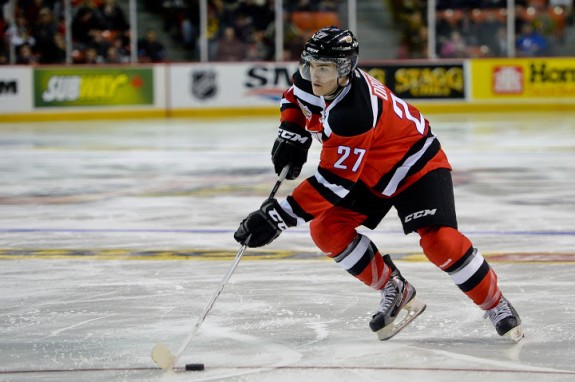 _________________________________________
Chris is THW's senior draft/prospect analyst and a Managing Editor. Watch for "The Next Ones" Prospect Profile series, exclusive rankings, mock drafts, as well as the annual THW NHL Entry Draft Guide. Follow @ChrisRalphYQ on Twitter as he infiltrates, dissects and analyzes all happenings of hockey prospects and the NHL entry draft. Email: cralph[at]thehockeywriters[dot]com