An award that could one day be called the "Patrice Bergeron Trophy," it comes as no surprise that Boston Bruins' forward Patrice Bergeron has been named the winner of the 2017 Frank J. Selke Trophy, awarded annually to the forward who plays the best defensive game.
Selke Trophy as NHL's best defensive forward goes to Patrice Bergeron.

— Bob McKenzie (@TSNBobMcKenzie) June 22, 2017
Bergeron has been a Selke Trophy finalist six times in his career. It's been an impressive run and Bergeron now joins Bob Gainey as just the second player to ever win four Selke Trophies in a career. Considering Gainey was one of the very best two-way forwards in the history of the game, it's certainly good company for Bergeron to be joining. Prior to this win, Bergeron won the Selke Trophy in 2012, 2014 and 2015. Though Bergeron's contributions on the offensive side of the puck are known, it's his defensive game that is renowned world-wide.
This past season, Bergeron led the NHL in SAT percentage with 61.10 among players who played in a minimum of 40 games. Additionally, he was once again dominant in the faceoff circle, leading the league in faceoff wins with 1,089 and was third in faceoff percentage among players with at least 500 attempts, winning 60.1 percent of his draws. Leading the NHL with a 61.12 Corsi For percentage, Bergeron also took the third most shots in the NHL this season with 302. The most impressive part about Bergeron's dominant season, however, may be the fact that he did so while playing with a sports hernia the entire season.
Looking at the Runner-Ups
While Bergeron made his case loud and clear to the Professional Hockey Writers Association (PHWA), both Ryan Kesler and Mikko Koivu made compelling cases of their own to win the award. Kesler was the odds-on favorite to win the award for those looking at the betting odds. The 2011 Selke Trophy winner and five-time-finalist showed once again in the 2016-17 season that he plays one of the soundest defensive games in the entire league. Winning the third most faceoffs in the league this past year with 1,029 wins, 60 behind Bergeron's 1,089, Kesler was no slouch at taking draws, winning 57.4 percent of his attempts. He did play nearly a full two minutes more per game than Bergeron did, however, averaging 21:18 minutes of ice time compared to the Bruins' forward's 19:25 per game.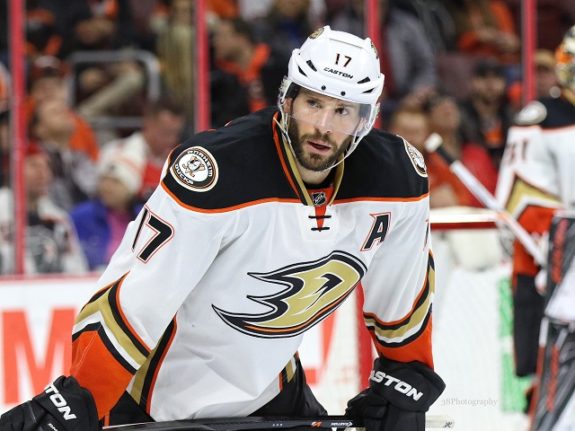 Koivu earned his first finalist spot this year after a very good defensive season with the Minnesota Wild. Prior to this season, Koivu hadn't finished higher than fourth in Selke voting than he did in 2009 when he finished fourth in the voting. During the 2016-17 regular season, Kesler won 55.2 percent of his faceoffs and finished with an impressive plus-27 rating. While the plus-minus rating may be considered useless by modern day standards, it's still notable when a player records a plus-minus like that. Koivu also blocked 65 shots and was tied with Kesler in points with 58 last season.
Brandon Share-Cohen has covered the NHL and various professional sports for seven years. Working with The Hockey Writers, Brandon works extensively on covering the Boston Bruins in addition to his role as the News Team Lead.